Parties are an excellent way to exercise your imagination, celebrate milestones, and create memories.
We believe that parties should be all about fun and that fun shouldn't be limited to just the party but should also extend into your party planning experience.
We want you to feel inspired, get your creativity flowing, and help you create the party of your dreams!
We know that throwing a party always comes with some stress; whether you are organizing professionals or doing it yourself, there's always something to worry about.
When we throw a party, we want our loved ones to feel special and celebrated, but not all of us have the ability to dedicate weeks (or months!) of our lives to planning.
That's why we created The Party Inspo to help you find inspiration, spark your creativity and make your party planning experience a bit easier.
Our goal at The Party Inspo is to be an all-inclusive resource where party planners can come and discover ideas and inspiration.
We gather the best ideas for creative theme parties, impressive cakes, and clever party decor and present them to you, along with insider tips from our party planning and cake decorating experts.
Whether you're DIYing or outsourcing to professionals, we want you to feel inspired to plan your next event!
Our team of professional party planners, event managers, consultants and passionate home party hosts have planned and hosted a wide variety of events. They've planned their own weddings, children birthday parties, and anniversary parties to organizing corporate parties for thousands of people. They have knowledge from every area of the industry and know how to make sure your party planning is as easy and organized as possible. With us by your side, your party will be a hit!
How We Help You Plan
We offer a variety of content for party planning enthusiasts, regardless of budget or experience level.
Whether you're a professional planner looking for inspiration to present to a client or a parent looking for birthday party guidance, we've got you covered. We offer expert insight and fresh, innovative ideas for parties, decorations, and cakes.
Our ideas guides will inspire you and kickstart your creativity. They're a great place to start your party planning or cake decorating journey.
We can help you find the perfect cake and decorations at the right skill level, no matter the type of party or theme you are working with.
Our guides crafted by experts will give you insider tips on planning the perfect party and how to make it as stress-free as possible.
After all, you should be enjoying the process just as much as the party itself.
How We Plan and Create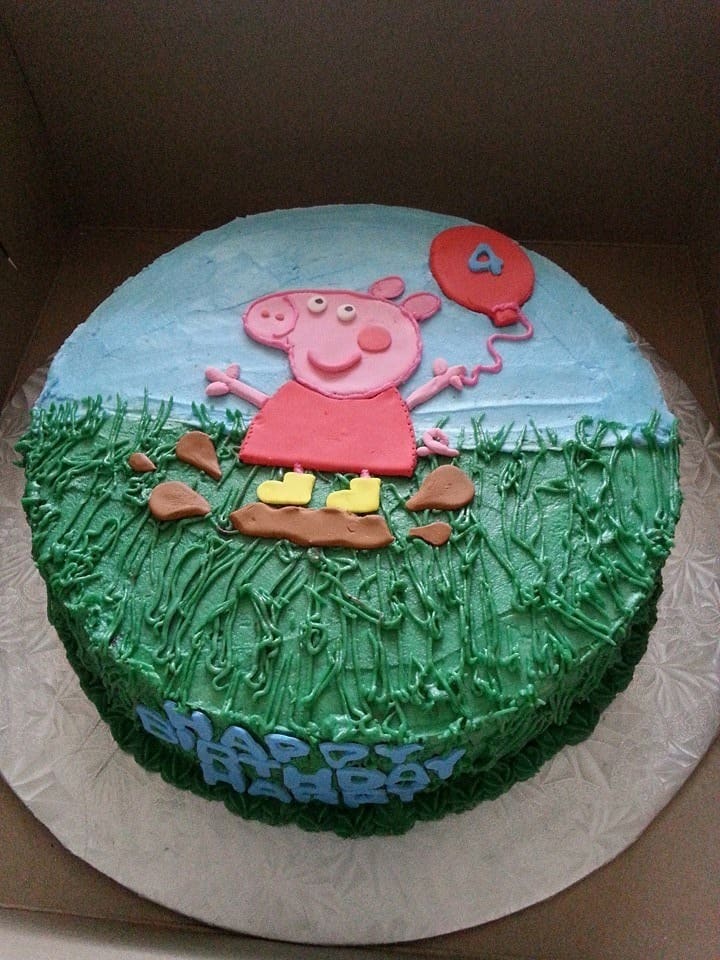 Party Inspo is run by a group of passionate party planners with years of real-world experience from various areas of the industry. They are experts who have planned large family gatherings, themed birthday parties, weddings, and holiday events. Some have worked on plannting comittees and spent time as event consultants for large corportations. They know what it takes to plan an amazing event for 20 or 2000 people. Their tips can help you find the inspiration you need for your party while also helping ensure things go smoothly.
Our team loves creating inspirational idea guides, helpful how-tos, and party supply guides; they combine their years of party planning experience with years of writing experience.
Our team of editors is the next step in our process. They support our writers, ensuring that content meets our quality standards and is factual and engaging. They know what makes great content and work hard to ensure only the best content gets published.
Finally, we have you, our readers. We value your insight and appreciate your feedback. You make it possible for us to grow and continue to provide the best content possible. We look forward to hearing from you!
Our Core Values
Passion
Authenticity
Creativity
Integrity
Imagination
Our Team
Meet our team of party planners!
Candace Osmond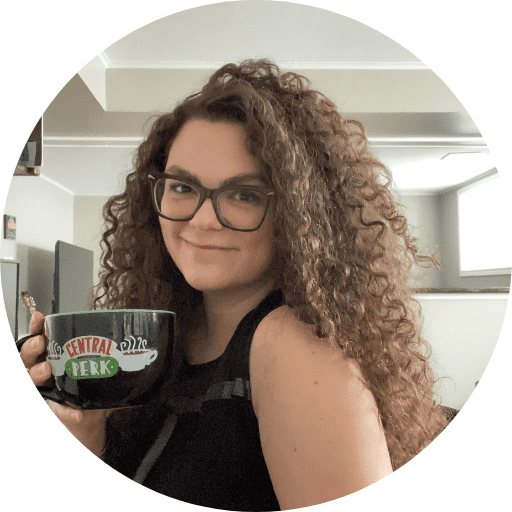 Candace has spent time planning a variety of special events. She loves working out the details to ensure that the party is a blast for everyone involved. Whether you need tips on planning your next professional party or want to throw a themed birthday party for your kiddo, Candance is eager to share her tips!
How did you become interested in party planning and decor?
I've been on party planning committees and have organized special events for years. I love planning a good party and delving into all the details that make an event fun.
What is your favorite kind of party to plan?
A book release! I'm an author, so I love planning book releases for my books, as well as others.
What are your favorite tips for someone planning a party for the 1st time?
Pre-plan as much as possible. Set a budget and break it down into sections: décor, food, music, and entertainment.
What is your favorite party you ever planned?
I planned a Hawaiian birthday party for my friend's daughter. Over 100 guests were invited. Everything was Hawaiian-themed from the food, snacks, décor, and even the volcano cake I made myself which actually erupted.
Do you prefer to buy decorations or DIY them?
A mix of both. Sometimes the look I'm going for involves expensive décor, so I bust out my crafty side and make a lot myself.
Denine Walters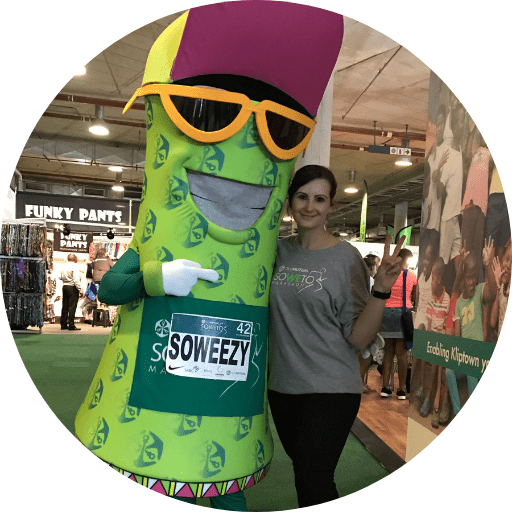 When Denine took charge of the party decorations for her grandparent's 50th wedding anniversary, she fell in love with the ability to create something both beautiful and special.
Denine understands that party planning isn't just about the decoration but also the memories and loves the challenge of creating the perfect setting.
At The Party Inspo, she brings that knowledge to you, so you can also create the perfect backdrop for your memories!
How did you become interested in party planning and decor?
When my grandparents celebrated their 50th wedding anniversary, everyone wanted to do something special for them. So while I didn't get to choose the venue, it was my job to bring decorations and make something special for them.
I enlarged a wedding photo of theirs and made it pretty on a gold background, and added ribbon and other creative elements. It was the focal point on the table, and everyone loved it (together with the rest of the decorations I chose).
This sparked my love for party planning and decor, and how you can use simple things to make something stunning and special.
What is your favorite kind of party to plan?
I like planning any kind of party. It's like a new challenge every time to meet the guest of honor's expectations, work with their budget and theme, and just deliver the best party possible.
What are your favorite tips for someone planning a party for the 1st time?
My favorite tips are to brainstorm ideas, create a budget, and then go back to the ideas and see what will work within the budget. I like to use cheap, quality decorations — especially if they are one-offs — and rather spend more on the food, cake, and drinks. But there should be a balance in spending with other party elements like entertainment.
Also, make your party unique to who you are, or find something about the guest of honor and incorporate it into the party so they feel like it is THEIR party. That also adds that special, unique element.
What is your favorite party you ever planned?
The wedding anniversary party is my favorite, and I think the second-best one is going to be the 40th bday party I'm planning for my sister later this year (#cantwait!)
Do you prefer to buy decorations or DIY them?
A combination of buying and DIYing works best for me. It depends on the budget and how much time and effort is needed for the DIYs.
Freya Dy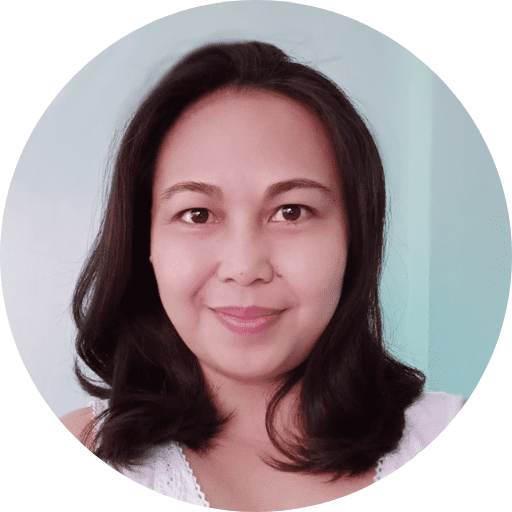 Freya became interested in party planning and decorating after she had her daughter in 2007. As a mom, she loves planning parties for her own children and her nieces and nephews.
Along with her love for DIY, her parties and the decor are always a hit! She loves to bring that knowledge to you and make sure that your next party is decorated perfectly.
How did you become interested in party planning and decor?
I became interested in party planning and decorating since I became a mom. I've always been creative, and I have found that planning the creative details for any event is a great outlet for that.
You see, when I had my daughter in 2007, that's when blogging really peaked, and I started following mommy and lifestyle blogs. That's where I got so many inspirations and ideas.
I also remember working for the SEO (mainly posting comments on the blog content) for a site that specialized in nurseries and kiddie parties. It was where mommies "flexed" the nurseries they decorated and the kiddie parties they planned by sharing photos and tips.
What is your favorite kind of party to plan?
My favorite kind of parties to plan are the small, intimate ones. Doesn't matter if it's for kids or
grownups. With a small party, it's easier to give more attention to the tiniest details, and there's a greater chance the guests will appreciate these.
What are your favorite tips for someone planning a party for the 1st time?
For those planning a party for the first time, my number one tip is: Always remember that the sky is the limit when it comes to your creativity. Second, write everything down to help organize your thoughts.
Third, enjoy every step of the planning process, and don't be in a rush to come up with great ideas. The more you pressure yourself, the more these ideas become elusive.
What is your favorite party you ever planned?
My favorite parties are always the ones I plan for my daughter and my nieces. These are always parties with a tight budget, and with a tight budget, you have no choice but to DIY a lot of things.
In other words, you get your hands dirty. So, as a result, you get more invested — money, time, effort, and energy — and, of course, you do it with a whole lot of love, too.
Do you prefer to buy decorations or DIY them?
I prefer DIY decorations. I love working with my hands, from cutting paper to painting, to gluing things together. I think handmade stuff just has a charm to them that commercial merch doesn't have.
Samantha Bellinger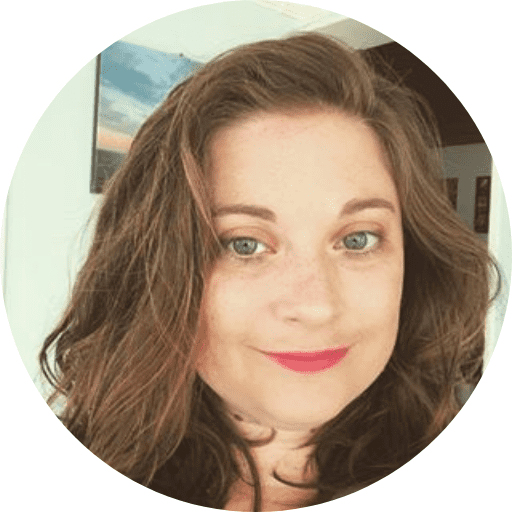 Samatha has worked in event planning for over a decade. From small professional gatherings to large fundraising events, she's planned it all! She's even published a book on event planning.
She loves to bring her experience and professional planning skills to you in a way that's fun and accessible so that your next party can be stress-free.
How did you become interested in party planning and decor?
I started event planning in college. I was a part of the activities board and the concert committee. The fun of planning logistics for famous bands/singers to play for our school was thrilling, and I was hooked.
I've worked in the event planning industry for about 15 years now, doing everything from party planning to educational events. I love it so much that I even wrote and published a book about event planning.
What is your favorite kind of party to plan?
I love parties that involve something unexpected. For example, I've planned events with pumpkin trebuchets, unicorn petting zoos, and even have worked a live "candy land" themed event.
With this love of the unexpected, I planned my parents' surprise 50th wedding anniversary party at my cousin's drive-in movie theater. Close family and friends flew in, and we showed a movie that debuted the year they got married.
What are your favorite tips for someone planning a party for the 1st time?
My biggest recommendation is to have a solid idea before you start planning. Start with a brain dump – it's like brainstorming, but no idea is a bad idea. Write everything down. Then go through and narrow your ideas. At the end of the session, you should have a solid idea of the event's purpose (what are you celebrating) and the feel of the event.
Then with that in mind, go about determining how many people/general size, what date (even just a season/year works), and a budget.
I know those are all the unsexy parts of party planning, but I guarantee that you'll save yourself a lot of grief by deciding those things early on. Nothing is more frustrating than trying to book a vendor without knowing a date or buying supplies without knowing the event size.
What is your favorite party you ever planned?
This is a really hard question. There are so many favorites. I'll narrow it down to favorite public events and favorite private parties.
My favorite public event was an event called Haunted Happenings. When working for a local museum, I was in charge of planning a Halloween event that attracted between 2000-3000 people. We had 45+ acres of activities, truckloads of candy, and the entire staff handing out candy to the families who attended.
It is also the event where we had a pumpkin chucking contest using trebuchets. While it was difficult running an event in the cold rain in full costume, it is certainly the event that has the most outrageous stories attached to it.
My favorite private party was a lake showing of Jaws. I live on Lake Champlain, so we had the perfect venue. We set up a makeshift movie screen on shore, invited a few friends, and had them float while we showed Jaws. It was a lot of fun and relatively easy to set up. Hands down my favorite private party.
Do you prefer to buy decorations or DIY it?
I prefer a combination of purchasing and DIYing decorations. I'm a crafty person and love DIY art projects; party decorations are no exception. However, I recognize that time is precious, and there are certain decorations that are just too elaborate for me to successfully attempt. My deciding factors between buying or DIYing include the time they'd take, the skill level necessary, and the associated costs.
Caroline Lambert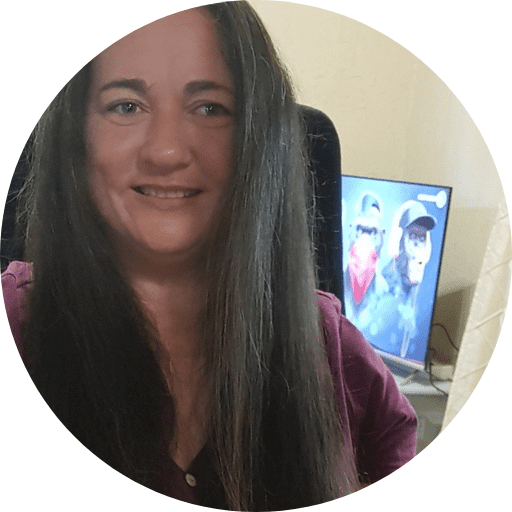 Caroline is used to being at the center of party planning chaos, thanks to her large family's habit of making her home the venue. Her talent for baking artisan cakes and ability to go with the flow and have fun makes her the perfect choice for party planning.
When she's not baking epic cake creations or planning a Cowboy-themed 21st birthday, Caroline writes about her passions and makes sure you have the best party planning tips.
How did you become interested in party planning and decor?
I have a massive family, almost like the Amish. It all started when I had the venue that worked for every child's birthday party, weddings, etc. I also began baking artisan cakes for each party, setting my venue in stone.
Admittedly, the clean-ups were a nightmare, but my house turned into the local party hub, even worked for a few family friends.
What is your favorite kind of party to plan?
Undoubtedly, a 21st party. The themes can be anything, and the opportunities are endless.
I once planned my niece's 21st as a cowboy theme because she loves cowboys. I showed up as a Native American. I became part of the decor and had to take photos with everyone.
What are your favorite tips for someone planning a party for the 1st time?
I have 1 golden tip. Don't expect the party to go as planned. Going with the flow is how I planned the best parties.
Plan ahead, but expect anything and everything. Things will go wrong, and things will pan out better than planned. It's a party, not a classroom lesson.
What is your favorite party you ever planned?
Other than the 21st, where I showed up as the only Native American, it had to be my 5-in-1 birthday party.
I had to bake custom cakes for five different birthdays, ranging from a minion fan to a gambler. It was epic, and we went with the flow with the remainder of the cake. It turned into a food fight at the pool.
Do you prefer to buy decorations or DIY them?
It depends on the party. You can't always find what you need, so DIY decorations come in handy.
Alexandra Gavrilescu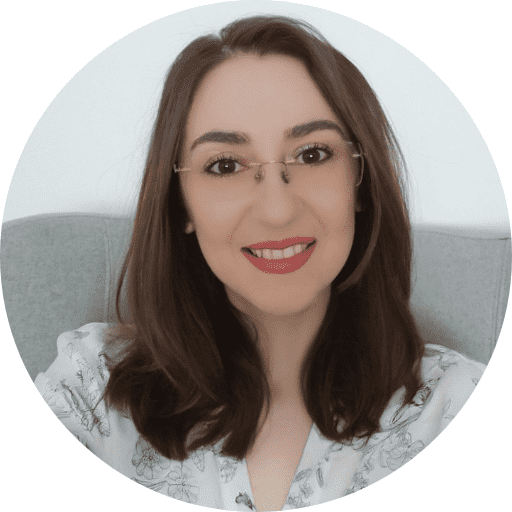 Alexandra fell in love with surprise parties as a child. As an adult, she loves to plan those same parties for others. She loves being a part of her loved ones' special days and making sure everything is absolutely perfect!
Alexandra wants to make sure your parties are perfect too, and eagerly shares all of her ideas, tips, and tricks with you!
How did you become interested in party planning and decor?
As a child, I loved surprise parties that were organized for me. As an adult, I now love organizing them for others. I simply enjoy making those around me happy and surprised on their special day.
And, since I'm a perfectionist, I won't rest till the entire thing is well organized. Every little detail must be planned ahead, including the cake, food, decorations, balloons, flowers, and presents.
I'm a Libra, and we Libras tend to love all that has to do with creativity, and planning parties is highly creative.
What is your favorite kind of party to plan?
This is a hard one since I love planning all sorts of parties. But, top of mind, my favorite ones would be birthday parties for my loved ones and engagement or wedding parties for my friends – I love to get involved in those types of events.
What are your favorite tips for someone planning a party for the 1st time?
The most important thing is to pay attention to the favorite things of the person you plan to organize the party for. If it's someone close to you, it will be easier to know or find out his or her preferences.
But, if you plan it for a distant relative or acquaintance, make sure you sit down and talk to them before making any decisions on your own. Find out what they like and what they dislike. Ask them how much they're willing to spend on the event.
And, don't be shy: share your vision with them to see if they like it – as long as you're on the same page, everything will work out just fine.
What is your favorite party you ever planned?
The surprise party I've planned for my dear husband, on his 31st birthday. He's a fan of the Arsenal football team, so I made sure to include that theme when I planned the party.
The cake was customized with all the elements of Arsenal, the decorations were all red and white, and I convinced his friends to buy him presents that were in some way or another related to the theme. It was a surprise party that was kind of stressful to plan. I was so anxious that he would find out, but eventually, it all went down smoothly.
Do you prefer to buy decorations or DIY them?
Honestly, I prefer to buy them to save time and effort. Even though I'm pretty good at DIY projects, I don't consider myself talented for more complex decorations. I'm very skilled at designing floral arrangements, and I even took a class about it, but the rest I prefer to purchase from a specialized store.
Lauren Vigdor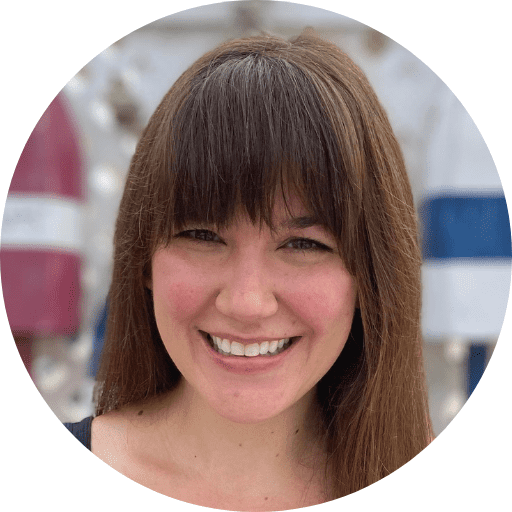 Hosting and entertaining is something that Lauren has always loved. Whether she is creating a haunted house in her basement for Halloween or planning a casual party with a themed menu, she knows how to go all out!
She loves to bring that knowledge to you and make sure your next party is perfectly in theme, well organized, and, most importantly, fun!
How did you become interested in party planning and decor?
I've always loved hosting and entertaining. When we were kids, my brother and I would throw elaborate Valentine's Day parties with all pink and red food or Halloween parties complete with a haunted house in our basement.
It helped that my mom owned a catering company when I was very young — even after she gave it up professionally, she was an expert party planner!
What is your favorite kind of party to plan?
I love theme parties for both children and adults, especially if there are costumes involved! I like to go all out and have a menu or complimentary food and drinks, decor, and activities that fit the theme.
I also love long, casual parties that just sort of flow. I like to serve seasonal drinks and small plates, but I won't finish making the food until the party is already underway.
Half the time, when I'm throwing a party, the guests all end up hanging out in the kitchen, so I put them to work, and we just make another round of snacks whenever we get hungry.
What are your favorite tips for someone planning a party for the 1st time?
If you're a first-time party planner, start by making a list. Or rather, make several lists. To-do lists, guest lists, menus, and grocery lists are a party planner's best friend.
After you've got all of your lists, try to prep as much as you can before the day of the party — it will save you so much stress!
Finally, don't forget to relax and enjoy yourself during the party! Parties are meant to be fun, even for the host, so grab a drink or a slice of cake and enjoy all your hard work!
What is your favorite party you ever planned?
When I was around 12, my mom and I planned a 1950s-themed party for my birthday. I hung records as decorations, and we served soda fountain food.
We held a dance contest during the party, and my mom even made each guest their own poodle skirt out of felt! I think we planned the entire thing in less than a week leading up to the party, and everyone had a blast!
Do you prefer to buy decorations or DIY them?
I love to DIY decorations when I can, but sometimes I just don't have the time (or skill!) to do everything I want to do! Most of the time, I use a combination of homemade and store-bought decorations.
There are some very talented artists on Etsy who make gorgeous party decor — supporting a small business is a great excuse to buy pretty decorations online!