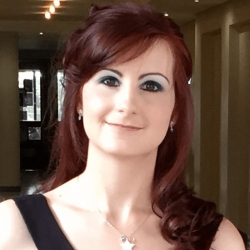 Latest posts by Denine Walters
(see all)
When I first started planning parties and other events, I had to quickly learn how to find the best cake ideas. The guest of honor or client I deal with wanted to be able to visualize all the elements of their party – and that included the cake. 
Finding the best cake ideas has other purposes too. It helps tie the event together around a common theme. It provides a focal point and gives everyone something to chat about (provided the cake is as visually stunning as it is absolutely delicious). 
If you plan a party for yourself or a loved one, do you know where to find the best cake ideas? And how do you know what the "best" idea is when it comes to cakes, especially when there are so many different kinds of cakes, designs, and trends? 
I've got all the information you need right here if you've ever wondered how and where to find the best cake ideas. Let's get started.   
History of Cake Decorating and Cake Ideas 
The history of cake decorating (as we know it) doesn't go back too far in history, but there's some other info that I'd like to note too. 
I've decided the best way to share this interesting history with you is via a timeline of sorts: 
Time Period 
Important Cake and Decorating Events 
Ancient Egypt 

It's believed the Babylonians taught the Egyptians how to bake. 

The honey-sweetened breads the Egyptians baked are considered to be the first "cakes."

Around 1175 BC, a panel depicting Ramesses III's court bakery was painted. The preparation of various cakes and breads is visible on this painted panel.  

Ancient Rome 

The tradition of the wedding cake started. These cakes were small fruit cakes with nuts and honey. 

54 B.C.

The wedding cake tradition was introduced to the British during Julius Caesar's invasions.  

16th Century 

Cake decorating became a thing as the royal banquets became extravagant under Queen Elizabeth I's rule. 

The cakes were decorated with a molded almond paste, and sweetmeats were served in pastillage dishes (an early form of sugar paste icing). 

1609

The first sugar paste icing recipe was published by Sir Hugh Plat. 

17th Century 

Charles II was exiled to France, but he brought pastry chefs and his love of French cooking with him when he returned to England in 1660. 

With the French pastry chefs' influence, cakes went from being decorated in "bland" almond paste to being decorated with a sugar crust and trinket adornments.

Soon the trend caught on, and all European chefs competed to see who could create the most spectacular trinkets or cake decorations. 

Thanks to Giovanni Lorenzo Bernini, Italy is credited as the first country to use sugar to make cake decorations (aka sugar sculpting or sugarcraft). 

  

18th Century 

In the 18th century, the aspects of modern-day celebration cakes came together. 

The Experienced English Housekeeper,

published in 1769 and written by highly-respected housekeeper Elizabeth Raffald, contains 900 recipes. But the most important of these are 3 recipes for wedding cakes decorated with royal icing and marzipan.  

19th Century 

Cake decorating or confectionery became an art form.

Royal confectioner and pastry cook Antoine Carème published a book called

Patisserie Royal

with illustrations that show how he used pastillage for his cakes and desserts. Carème was inspired by architecture, and he compared how similar cake decorating was to architecture.   

In 1819, a similar pastillage recipe was published by Frederick Nutt in

The Complete Confectioner

. 

The 1894 book

Advanced Piping and Modeling

by Ernest Schulbe teaches us that the cake decorating modeling tools we use today were initially made from bone.

We still use other cake decorating items today (with more modern techniques) like flowers, which used to be made from gum paste and marzipan, and brass crimpers. 

20th Century 

Around 1929, Wilton Enterprises in the USA was the first company to offer cake decorating classes,

changing how cake decorating and baking was accomplished

. 

In 1947, the company promoted its own line of baking utensils and cake decorating products.

Cake decorating became available and a "can-do" for home bakers. 

By 1960, the Wilton Method was

the

way cakes were decorated. The method popularized baking cakes in shaped pans, using buttercream icing to cover the cake, and piping flowers and borders with the icing. 

A few years later,

The Lambeth Method of Cake Decoration and Practical Pastries

was considered the new standard. This method uses an intricate dimensional over-piping on a fondant cake. The decorator then creates scrolls, string work, and scallops to add a 3D effect. 

In 1982, Donna Horn published a book on the Wafer Mache Method, which uses edible rice paper to make 3D animals, figurines, and other cake decorating elements. 

21st Century 

Today, cake decorating is still an art. Everyone is interested in coming up with unique decorations, and professionals are trying to outdo each other. 

Various cake decorating trends become popular each year. 

Popular trends at the moment are: 

Single-tiered wedding cakes 

Mini cakes (also called lunchbox cakes or bento cakes) 

Drip cakes

Cake top forward 

Bright and bold colored cakes

Monochrome cakes

Square cakes 

Lots of texture cakes 

Cake trios  

Cakesicles 

Gravity-defying cakes 

Bubble cakes 

3D cakes 

Pressed florals  
What Are the Best Cake Ideas?

When looking for the best cake ideas, you need to consider the best-decorated cakes for your party or celebration. Some cake decorations are suitable for a wedding only. In contrast, others can double up and be used for weddings and birthday parties. At times, the cake decor needs some tweaking. 
Ideally, the best cake idea is an idea of a decorated cake (no matter how elaborate or minimalistic) that works for you.  
Factors to Consider When Looking for the Best Cake Ideas 
When considering the best cake idea for the party or celebration, there are a few factors you need to keep in mind.   
The Budget 
This one is a biggie. 
I know that I sometimes see a stunning cake idea, and I can already imagine it looking all pretty and yummy on the cake stand at the party or wedding I'm busy organizing and planning. Once, I actually went to get a quote from a local cake artist (aka professional cake decorator), and I think my eyes popped out when I saw the total amount. 
Yip, it was WAY out of budget. And while the cake would have been perfect for the event, I wasn't going to pay the difference to afford the cake out of my own pocket. (Would you?) 
So the budget is an essential factor when looking for the best cake ideas. At times, with creativity and ingenuity, you can create a cake like the best cake idea you saw on a budget. But I've learned it's best to be realistic. 
Opt for a doable cake idea that will look stunning and fit your party – and one that is budget-friendly!    
The Event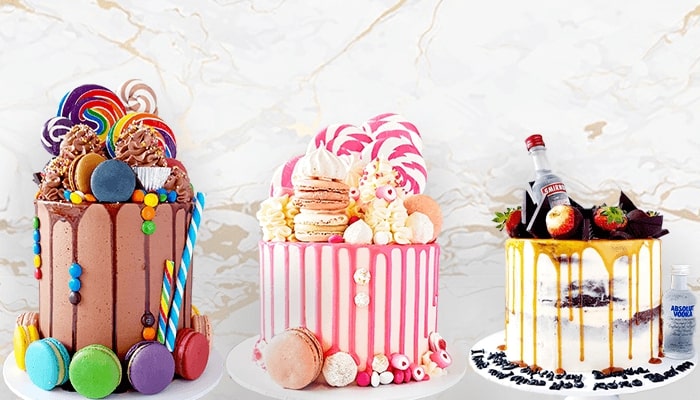 The cake obviously needs to be appropriate for the event. A wedding cake will not work for a party where you celebrate your little one's birthday or vice versa. 
There is a cake for every occasion. You just need to find the cake idea that works for yours. 
And technically, the event encompasses a lot. There are the guests, the guest of honor, the theme, how you will cut and/or serve the cake, and so much more.  
When considering cake ideas for your event, ask yourself: 
What is the party or celebration? A birthday, a wedding, a kitchen shower, a baby shower, something else? 

Where is the party and what is the venue like? Can the cake be moved there safely in one piece, or does it need to be assembled on-site? 

Who is the guest of honor? What do I know about them to make the cake special? 

Is there a theme the cake needs to work with? What is the theme? How can the theme and cake work together? 

How many guests are invited? So how big should the cake be? 

How will the cake be served? Is a big, multi-tiered cake practical? Should I consider other trendy cake ideas that make serving a breeze?  
The Actual Cake 
There are so many best cake ideas out there. But before you focus on the decorations and what the cake will look like, think about the actual cake.
The cake can be: 
One-layered or multi-layered

One-tiered or multi-tiered 

Round, square, rectangular, or a unique shape 

One big construction, or a trio or duo of smaller cakes 

Cakesicles 

Bento cakes or other kinds of mini cakes  

Cake pops 

Cupcakes 

Macarons 

A combination of a bigger cake and cakesicles, cupcakes, and cake pops 

Any

cake flavor

you prefer
The actual cake you choose from the best cake ideas also needs to work with your budget and event.   
The Practicality of the Cake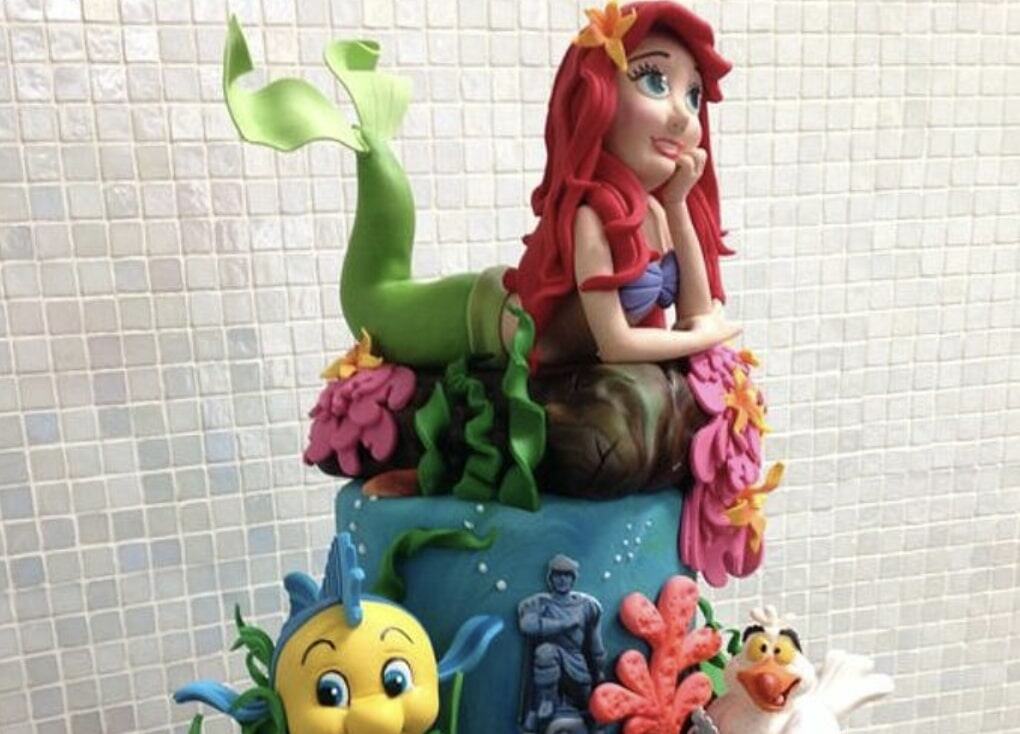 I think this is a vital consideration. I tend to fall down the best cake ideas rabbit hole – where I see one cake I just love, but I continue to keep looking and then see something else I may love even more. Only to keep looking, and well, you know what's next.    
The problem sometimes is that every "new" idea is more elaborate than the first – but that doesn't mean it is practical. 
A cake needs to be:
Practical for who is making and decorating the cake. 

Practical for the transportation of the cake. 

Practical for the budget. 

Practical for the type of celebration.

Or even practical for the person whose cake it is – the guest of honor. 
I try really hard to keep these points in mind when looking for great cake ideas. 
If I'm making the cake for a private birthday party or event for my family, I know that I need the skills to replicate what I see on the cake idea image. Yes, thanks to YouTube, I can quickly learn cake decorating skills, but some decorating methods are not in my talent or ability zone. 
If I hire a professional cake artist, it needs to fit in the budget and be something the decorator can do – with success. Not all cake artists are made equal, you know. (That is, they don't all have the same skillset.)
The Where 
Another factor is the "how to" and "where" to find the best cake ideas. And I've got a whole section dedicated to this below!
How to Find the Best Cake Ideas: 6 Tips 
It may seem quite intimidating to find the best cake ideas. I mean, how, right? Or where can you find them? 
There are actually lots of places you can look. 
Here's how you can find the best cake ideas for your event, party, or celebration:  
1. You 
Yes, you. Don't look at me all funny. I'm serious. 
If you are the creative type (and even if you're not), you may already have some ideas of what you'd like the cake to be and how it should look. It may not be a complete picture, and that's okay. 
That's where you can then find the missing puzzle pieces by looking elsewhere or asking for help – a friend, a family member, a colleague, or a professional cake decorator.  
2. A Bakery and Cake Decorator 
Bakeries sometimes have complete cakes on display that you can buy. But if you aren't ready to buy or the display cakes aren't quite what you are looking for, you can use them as a basis to find the best cake ideas. 
I remember how I once walked past a local bakery, and one of the display cakes was cut in a heart shape. And instead of lying flat, it was somehow propped up to stand upright. I loved that idea (which now reminds me of the forward-facing cake trend), and guess what? I used that idea for the Mother's Day cake I wanted to make for my mom. 
You can also chat with a professional baker or cake decorator and get ideas from them. This would be a good indication to gauge if they have the skills needed for the cake you'd like for your party or wedding. If you have the budget, the cake artist can even make a mock cake for you to see and envision what the final cake would look like.   
3. Pinterest or Instagram 
These image-driven social media sites have a ton of cake ideas, hence, why I so easily fall down the rabbit hole. 
To find the best cake ideas on these sites (from a desktop or smart device), sign up so you can create an account. 
In the search bar, type in your search phrase. 
I've found that these work really well: 
Trend + cake ideas 

Top forward-facing cake ideas

Geode cake ideas

Fault line cake ideas  

Event + cake ideas 

1st birthday cake ideas 

21st birthday cake ideas

Baby shower cake ideas 

Mother's Day cake ideas 

Wedding cake ideas 

Valentine's Day cake ideas  

Trend + Event + cake ideas 

Geode wedding cake ideas 

Minimalist 18th birthday cake ideas 

Bento cake Valentine's Day cake ideas 

Color OR Theme + cake ideas 

Pastel cake ideas 

Harry Potter cake ideas 

Pink butterfly cake ideas 
Once you have entered your search phrase, click enter. Many cake ideas that fit your search will pop up, and you can scroll to see all the ideas. 
You can also click on an image to see it enlarged, and from there, more results will show below the bigger cake idea pic. (See? #rabbithole.) 
Some of these cake ideas also have a recipe, which makes it easy if you want to bake the cake. You just need to figure out the decorations.  
4. Amazon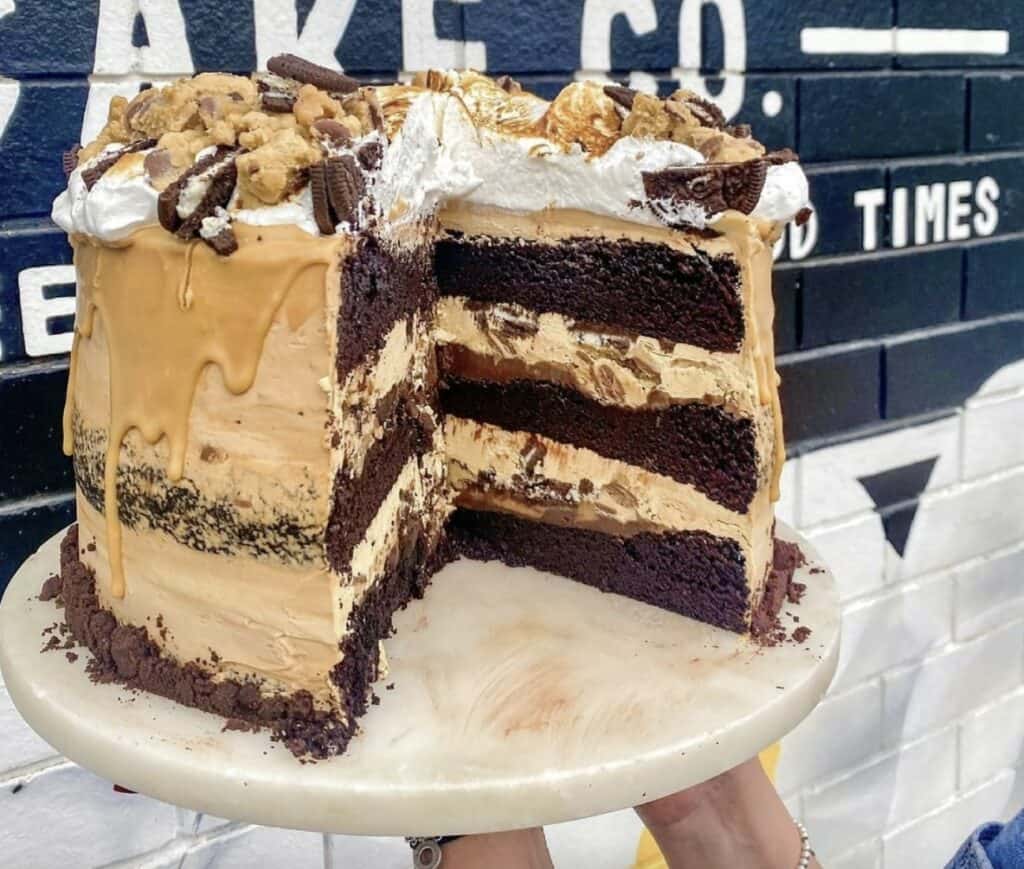 Yip, Amazon also has cake ideas. You just need to know where to look. 
Many products will appear when you search for party ideas or cake baking or decorating products on the eCommerce giant. 
Clicking on the products takes you to the product page, where the seller uploads lifestyle images so you can see the result of the product. 
For example, in the search bar on Amazon, I typed in "Halloween cake decorations." One of the first results that popped was Halloween Party Supplies Cake Toppers, and I got an image of a Halloween cake with bats and pumpkins and whatnot. 
When I type in "Halloween cake pan," cakes don't pop up. But clicking on the Wilton Pumpkin Non-Stick Mini Ghost Cake Pan gives me 4 images. The last two mini ghosts are examples of simple Halloween cakes you can make with this product. 
And that's how you can use Amazon and even other sites like Walmart to get cake ideas too. 
Plus, just looking at the cake decoration and baking products available in your theme can already get your creative juices flowing.   
5. Google 
I'm sure you'll agree that Google is your best friend. It has almost all the answers you could possibly need. 
I turn to Google when I'm looking for the best cake ideas. I type in my search query (you can use the same tips I shared in the Pinterest and Instagram section), and then I see what pops. 
Sometimes, some recipes have pictures of already-decorated cakes I can use for inspiration. 
And then there are websites with collections of cake ideas. These usually feature images of the cakes too, which is handy. You can easily print out the image and place it next to you when you decorate the cake, or you can take a few ideas to your local cake artist when you order your cake. 
If you type in "best simple cake ideas," Google presents you with images of simple cakes.  You can visit recipes and websites to see what recipes they have that are easy to make.
But if you type in "best simple cake decorating ideas," Google gives you a video with 5 simple cake decorations, images, recipes, and websites with decorating ideas.    
6. YouTube 
If you want to learn how to decorate a cake or copy a new cake decorating trend, YouTube is one of the best resources. 
Type your search phrase in the YouTube search bar, and various videos will pop with ideas and how-tos. Even just looking at the video cover image gives you ideas.   
The 9 Best Cake Ideas 
So know that you know what to consider when looking at the best cake ideas and how to find them, what are the best cake ideas? 
Well, honestly, that depends on you. We all have different ideas of what "the best" is. And then the best for you also depends on your budget, event, and the guest of honor. 
Here are some of the best birthday cakes for birthdays, weddings, and other events to give you a starting point:   
Best Birthdays Cake Ideas  
Colorful Sprinkle Birthday Cake
I think this Funfetti cake puts you in the "celebrating your birthday" spirit when you lay your eyes on it. It's hip, it's colorful, it's funfetti. 
The one-tier cake is decorated with a light blue buttercream frosting. It features colorful sprinkles on the bottom third of the cake. A hot pink buttercream icing has been melted to cover the cake top and drip down the sides. 
A bubblegum pink buttercream is piped to resemble ice cream cone tops (there are 7 of these on this cake), and each "ice cream" has sprinkles and a plump cherry on top.  
Rainbow Cake 
There's something simple yet stunning about this rainbow cake. The tall one-tiered cake is super easy to make. You just need various cake layers (imagine these Frozen colors for the cake inside?) and then stack them on top of each other with icing in between the layers. 
For the cake exterior, mix buttercream icing in the 7 colors of the rainbow (they can be pastel or bright colors) and then frost the cake. Pipe white buttercream at the bottom of the cake for a neat finish. 
You can add a cake topper, edible pearls and glitter, and other cake decorating elements to spruce up the cake – but minimalist cakes are trending.   
Dinosaur Cake 
For your little man, consider this fun dinosaur cake. Another tall one-tiered cake, this one has a blue and green buttercream frosting exterior. 
A dinosaur figurine (you can use a plastic play toy) is placed on top of the cake. From the cake top and then running all down the one side of the cake are various colored edible triangles. These are surrounded by edible pearls and confetti. 
Your son will be mad about this awesome cake!  
Best Wedding Cake Ideas  
Story Cake 
The wedding story cake is quite unique. You can choose a generic "boy-meets-girl, they-fall-in-love, they-get-married" storyline, or you can make it personal and true for you and your partner. 
This 6-tiered cake tells the couple's story in black fondant on a white background on the right and white fondant on a black background on the left. The interesting facet of the cake is that it is split in two from the second bottom layer, and the two sides lean away from each other. 
The wedding cake is held together by the rope the couple holds, the groom on one side of the cake and the bride on the other. 
I just love this idea that can be tailored to a birthday party cake too!  
Geode Wedding Cake 
Geode wedding cakes are beautiful and ideal for weddings and other parties. 
This 4-tiered geode wedding cake has a white marble fondant exterior that looks classy. You can see edible sugar crystals that form the geode from the bottom to the top. The sugar work is surrounded by edible gold paint, setting the whitish geode apart from the white marble outer. 
To complete the look, the bottom of the cake is surrounded by small geodes. 
Simple Wrap Wedding Cake  
An elegant option I love is this simple wrap wedding cake. The traditional 3-tiered cake is wrapped in white. The only other decorating element is the white roses, green stems, and green leaves you see on each tier and top of the cake. 
You can customize this cake in so many ways. Add: 
Best Other Celebration Cake Ideas  
Food Cakes 
A popular trend is to create cakes that resemble real-life objects. Still, without taking that too far (like this toilet paper and poo cake), you can make a cake that looks like the guest of honor's favorite food. Check out the following: 
Valentine's Day Cakes 
If you want to do something special for your loved one on V-day, you can bake them a delicious cake. Consider some of these cake decorating ideas:  
Baby Shower Cakes 
A cake is a must at a baby shower, and if it's a gender reveal party, you can let the cake do the revealing for you. 
Here are some of the best baby shower cakes: 
Best Cake Ideas FAQs 
Question: Is cake decorating an art? 
Answer: Cake decorating is most definitely an art form. Yummy cakes of all shapes and sizes are arranged and decorated in creative, artistic, trendy, unusual, and unique ways. Cakes can be decorated according to a theme, event, art piece, or something meaningful to the guest of honor. The cake decorator uses various materials and ingredients, from buttercream and fondant to edible paint and glitter and more, to create masterpieces.
Question: What is a cake decorator called?  
Answer: A cake decorator is called a patissier, confectioner, cake artist, professional cake decorator, or even a certified cake decorator.  
Question: Who invented cake? 
Answer: It's believed that cakes originated in ancient Egypt. The Egyptians made dessert breads that were sweetened with honey, and this was most likely an early version of cakes. 
My Final Thoughts on the Best Cake Ideas
How to find the best cake ideas doesn't need to be scary, overwhelming, or intimidating. It all starts with knowing where you can look (you, a local baker, cake artist, friends, family, colleagues, and online) and keeping essential factors in mind like the budget, the event, and the guest of honor.
I have a little checklist I follow when I need to decide on the best cake idea for a guest of honor or party. This has helped me not fall down the rabbit hole (even though it is fun to just imagine and play with ideas – when I have the time).
Remember: have fun when you look at the best cake ideas and tailor an idea you like to suit your needs.
Happy looking!
Recommended Reads: