Birthday hats have been a staple of any good birthday party for as long as I can remember. I'd say they're right up there, next to birthday cake and balloons. But those conical cardboard hats are finally going out of style, and people are ready to leave them behind for cool foam party hats.
And the best thing about these foam hats is that they're great for other celebrations and all sorts of parties because they're colorful, soft, and comfortable. So, if you are planning to throw the party of the year, here are the best foam party hats to make everything extra fun and festive.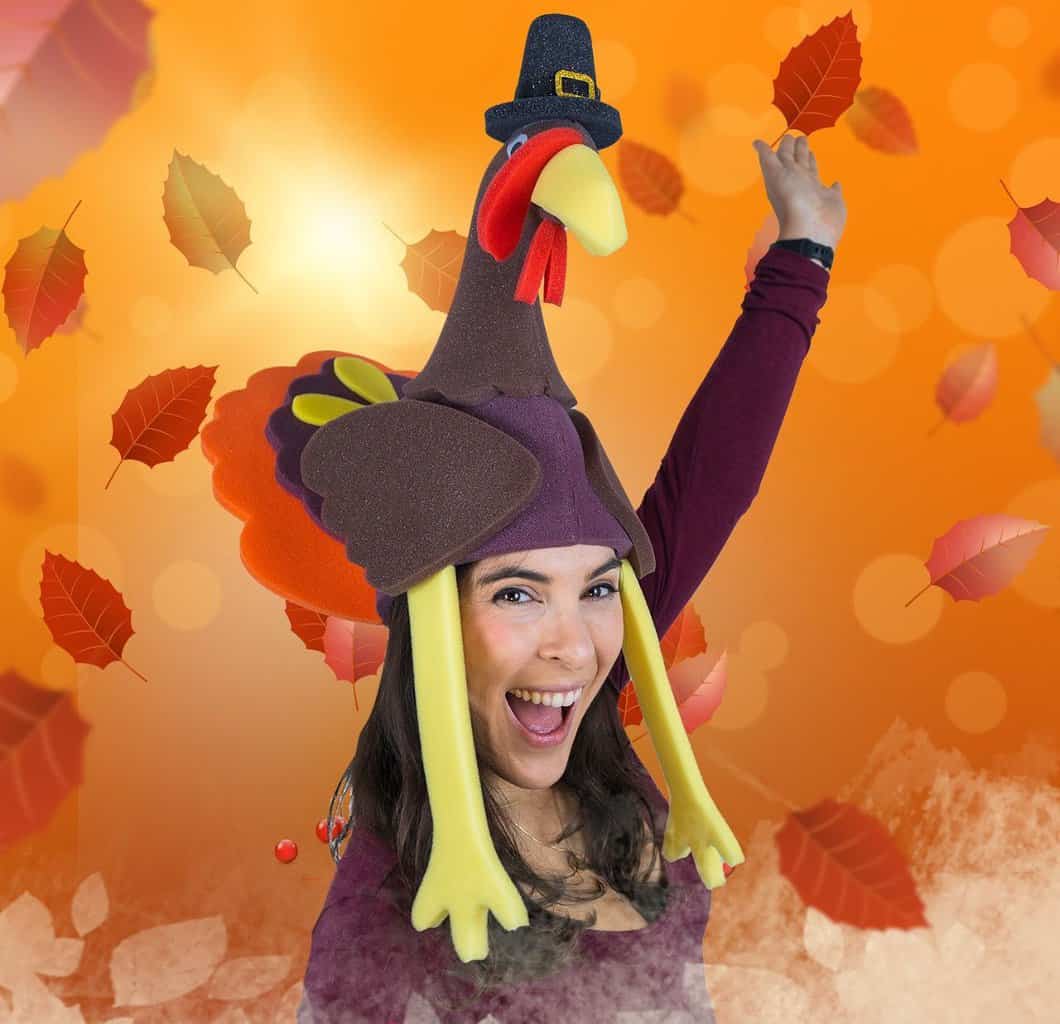 My Bottom Line Up Front
I have been doing parties for several years now, and the past couple of years have seen more and more people using foam party hats. So, for grownup birthday parties, my favorite go-to foam hats are cocktail hats. They look fun, cool, and colorful, and they add a sense of humor to your celebration. What's more, cocktail hats would fit any adults-only occasion, whether it's a birthday, a company Christmas party, a Halloween costume party, an engagement party, or even a wedding.
One example of a cocktail foam hat is this Pina Colada: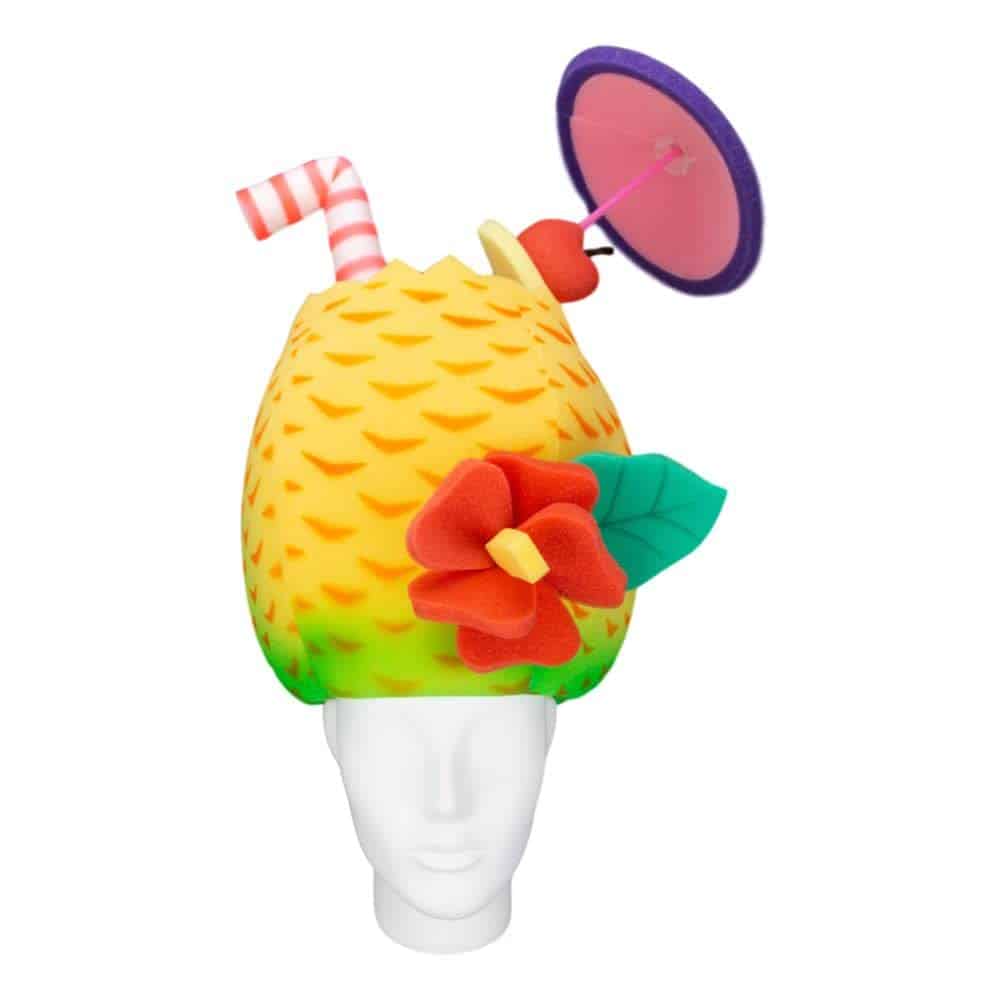 Another is this Martini foam hat: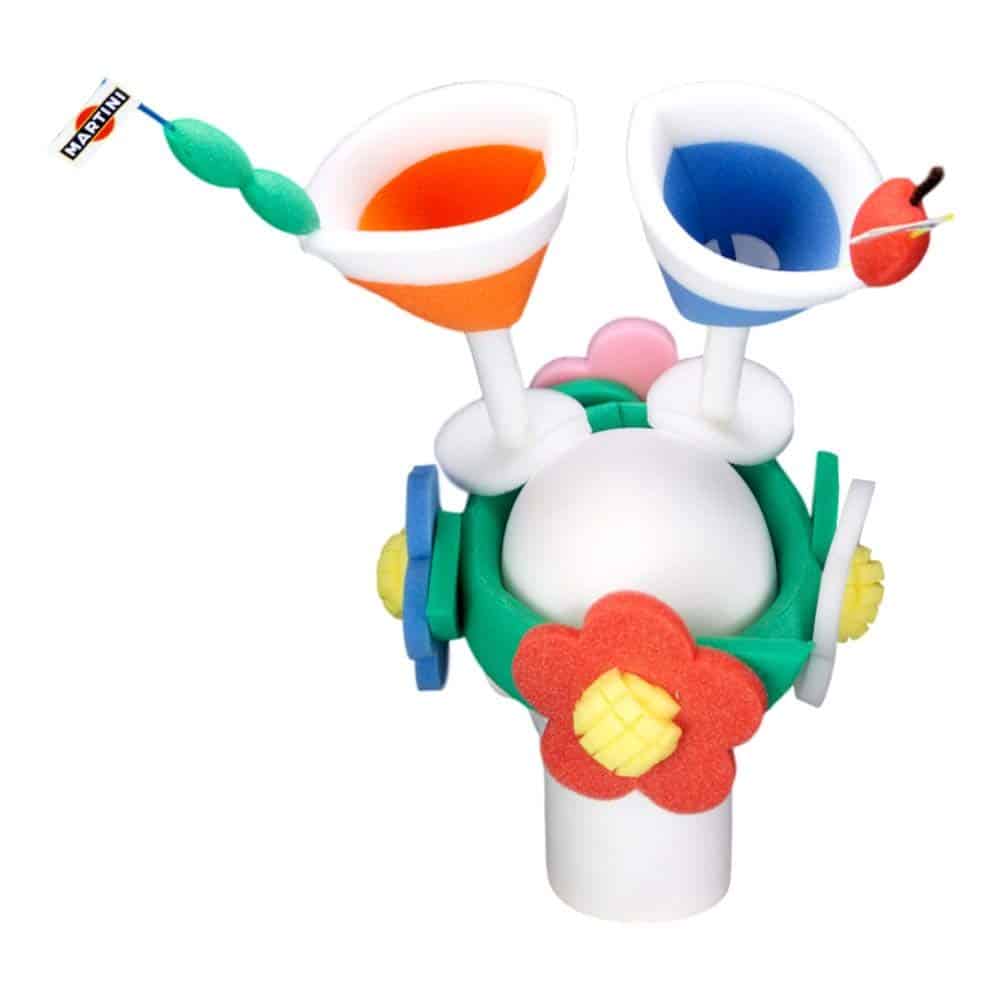 Top Foam Party Hat Picks
When it comes to picking the best foam party hats, it's always best to go with the theme or with the occasion. So here are my top picks given certain types of party and certain themes:
Best foam hat for adult's birthday party: Birthday Cake Foam Hat
Best foam hat for children's birthday party: Candy-Inspired Foam Hat
Best quirky foam hat: Wig Foam Hat
Best foam hat for a Christmas party: Snowman Hat
Best foam hat for Halloween: Brain Foam Hat
Selection Criteria for Best Foam Party Hats
There aren't any hard-and-fast rules to apply when selecting the best foam party hats. I made my list based on their aesthetic value and on how well-made they are. But to know which party foam hats to include here, I had to create categories in order to make sure I've included hats for as many uses and purposes as possible. Here are some of the categories I've created:
Food-Themed Foam Hats
Cartoon Foam Hats for Children's Parties
Faux Hair or Wig Foam Hats
Animal-Themed Foam Hats
Flowery Foam Hats
Funny Foam Hats
Christmas Foam Hat
What to Look For when Buying a Foam Party Hat
If you want foam hats for your party or celebration, you can either get them from a store or order them custom-made from a maker. You can buy them online from Amazon or from stores specializing in these kinds of hats, like Foam Party Hats, which also accepts custom hat orders.
Foam party hats are pretty much what-you-see-is-what-you-get items. Most of them are from small business brands, so there's not much to check. You look at them at face value, and you can tell whether they're well-made. You can only check if:
the hat has an easily recognizable shape and form
the hat has accurate colors
the hat has great stitching
the parts have been glued cleanly and properly together
You should also note that foam party hats are not as cheap as cardboard cone birthday hats. So it's not usually practical to get one for each guest to wear if you plan on using foam hats. Nevertheless, you can get foam hat party packs for certain themes and give them out to some guests to wear during the party.
Best Foam Party Hats
Food-Themed Foam Party Hats
Food-themed foam hats are one of the most common foam hat ideas and designs. Perhaps this is because food and drinks are among the most recognizable items you could translate into foam. Most food and drinks also have basic shapes and don't really require very complicated details. What's more, celebrations always revolve around food, so food-themed hats always fit right in.
Here are the best food-themed foam hats:

This big birthday cake foam hat is just the perfect headpiece for the birthday girl or boy to wear to their party. It's big, and it truly draws attention, so when you wear it, there would be no mistaking that you're the celebrant, that the party is in your honor, and that you're in a party mood. This hat is handmade and comes in different color combinations, too.
Pros
soft, light, and comfortable to wear
flexible and would fit any type of birthday party
celebratory vibes
Cons
might be too bulky for smaller heads
candles could get all crooked or lean in different directions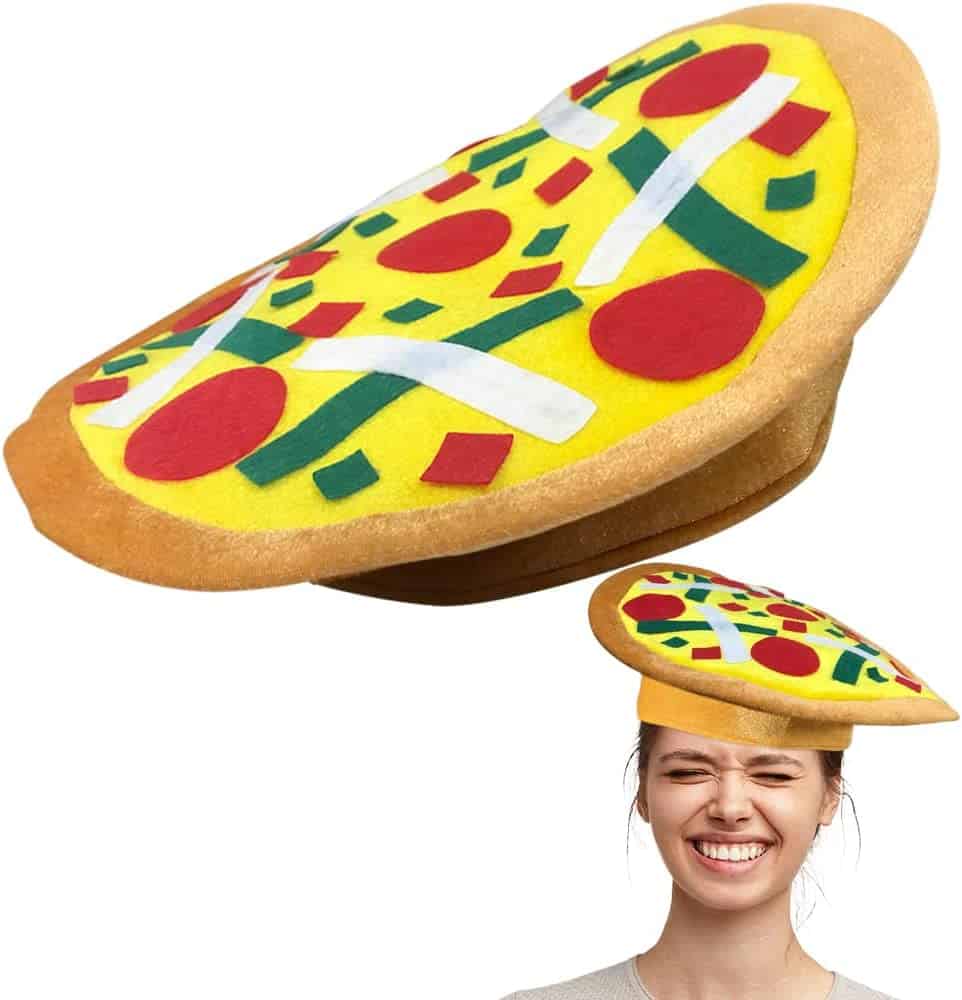 This pizza hat is a perfect foam hat to wear to a pizza party, or to a gathering among friends while bonding over pizza and beer. It's not your usual foam hat because it's made of a poly-cotton blend fabric. The pizza is made of plush fabric, and the toppings are made of felt.
Thanks to its elastic band, this hat can fit adults and kids. It boasts quality stitching, too.
Pros
made of plush felt and not foam, so it has a softer and smoother feel to it
comfortable on the head
one-size-fits-most, thanks to an elastic band
durable, with quality stitching
Cons
no wow factor compared to crazier designs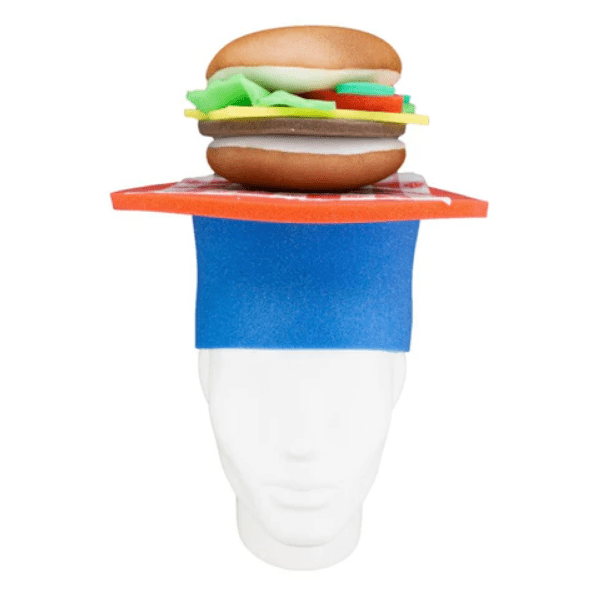 Burgers are among the easiest to identify when it comes to food items. And it's usually just a layer of different shapes and colors for the buns, lettuce, tomato, burger, cheese, and cucumber.
Pros
soft, light, and comfortable on the head
colorful
easy to identify
Cons
could lack wow factor compared to crazier designs
main foam hat may look weird stretched around the head and hair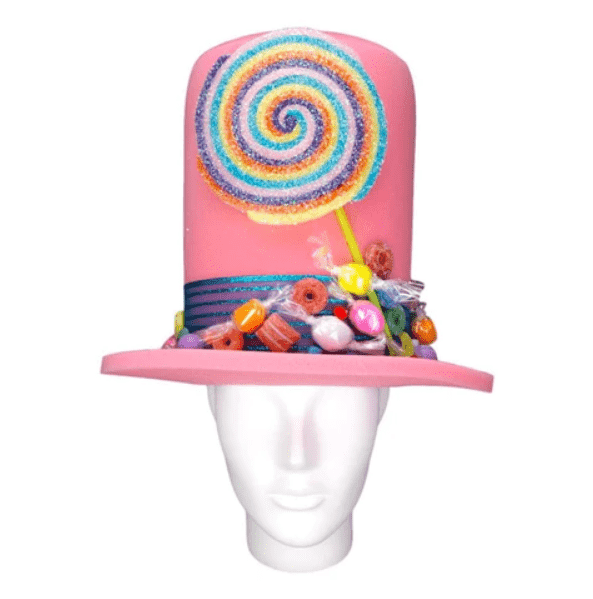 Girls would love to wear this pink candy foam hat to a party. It's colorful, and it looks really sweet and yummy with those candies, fruit loops, and lollipops stuck in front. The good thing about this kind of hat is that you can wear it to any kiddie party regardless of the theme because, hey, it's got candies! And if it's a boy's party, you can always ask the store to make you a similar hat in blue or green.
Pros
soft, light, and comfortable to wear
colorful and festive
can be worn to both kids' and adults' parties
Cons
may look lacking in candies
Cocktail and Beer Hats
What is food without drinks, right? Cocktail and beer foam hats are just the best hats to wear if you're at an all-adults party.
Pros
fun and humorous
cocktail hats are colorful
cocktail hats can be quirky
Cons
can only be worn to adult parties
beer can be pretty plain compared to cocktails
This pina colada foam hat just looks fun, colorful, and hilarious at the same time. The hat is shaped like a pineapple with a hibiscus flower on the side and with a little cocktail umbrella, a cherry, and a straw, all adding to its height.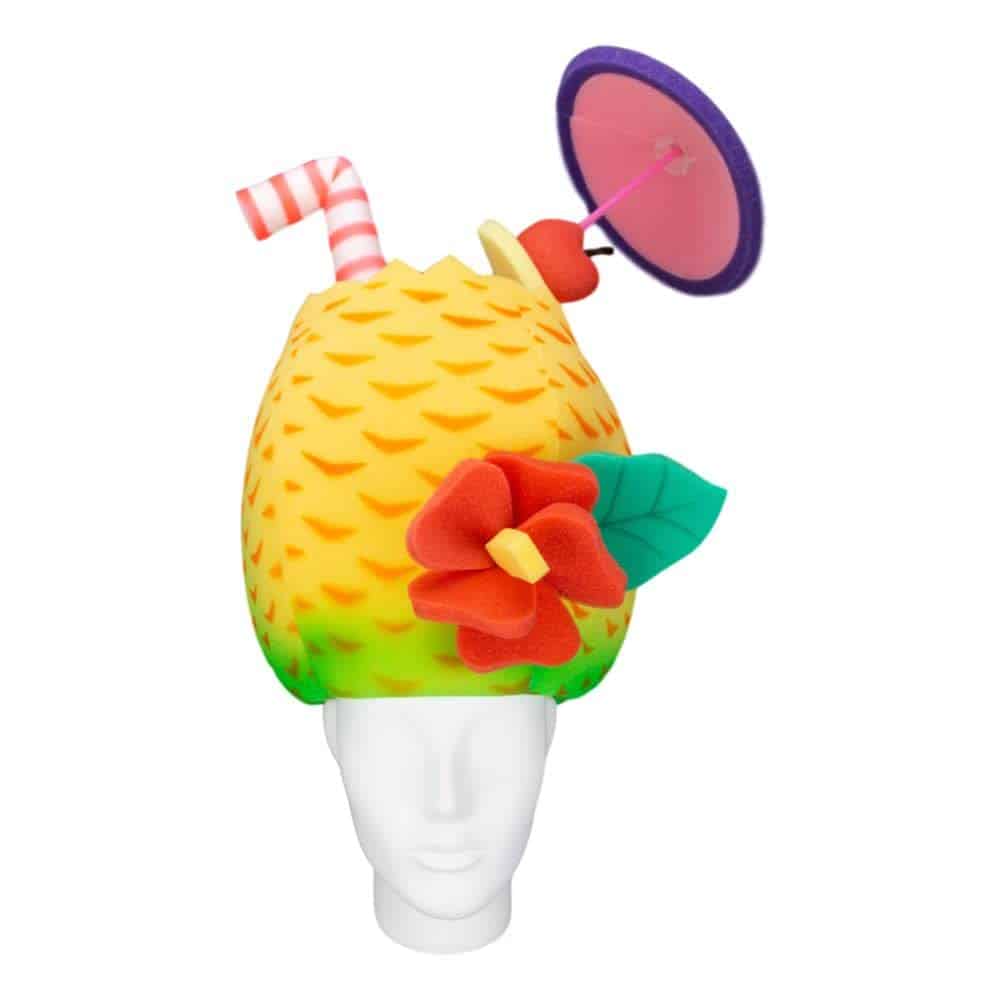 Meanwhile, this foam hat features a pair of martini glasses topped with olives and a cherry. And if you think the pina colada hat is funny, this martini one is even more so.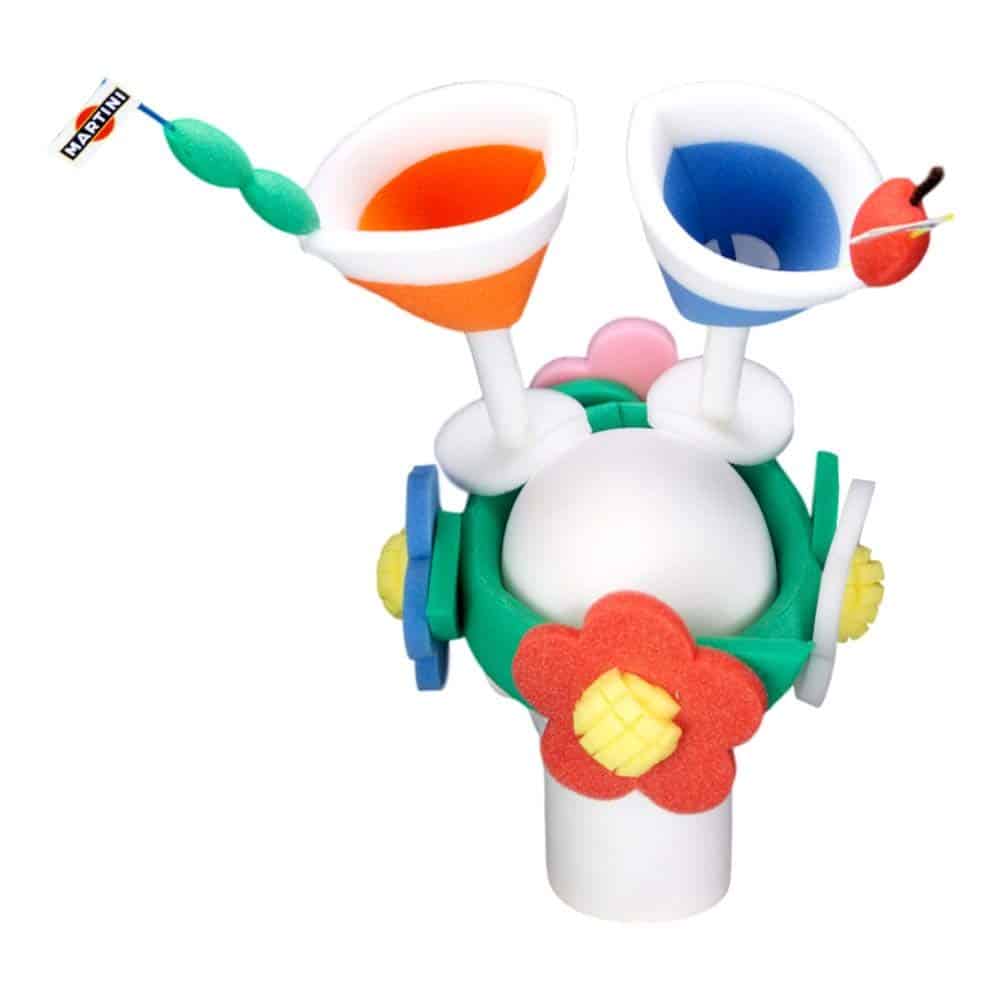 There are a few beer foam hat designs out there. For example, there's a beer mug and a Heineken one. But my favorite is this six-pack beer foam hat just because it looks funnier and more ridiculous.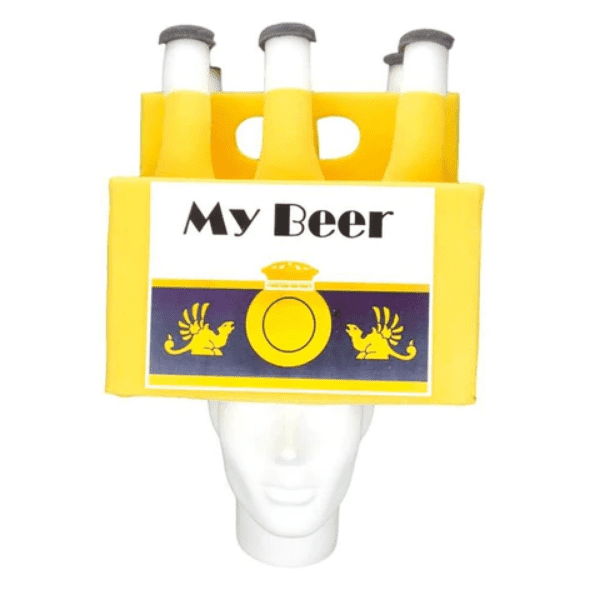 Coffee Party Hat
A Starbucks coffee hat would be perfect for the coffee lover. Well, make it a Frappuccino since this one's got whipped cream.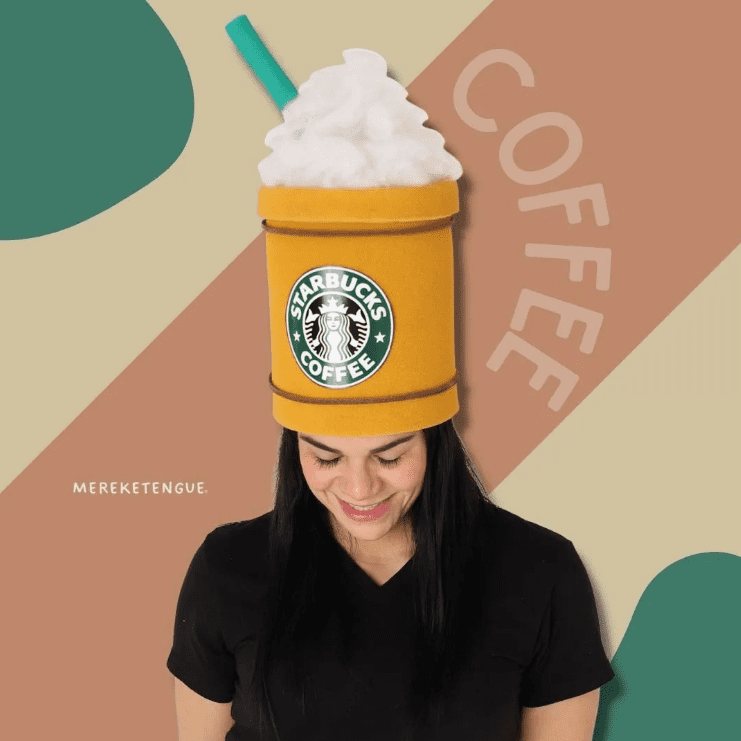 Pros
soft and comfortable to wear
lightweight
very relatable
Cons
better for adult parties since kids probably won't care about this one
Cartoon Foam Hats for Children's Parties
Probably the best way to get kids to wear a foam party hat is if the hat bears their favorite cartoon character. So you can look for that online or order a custom-made one ahead of time.
Here are a couple of the best cartoon-themed foam party hats I've seen: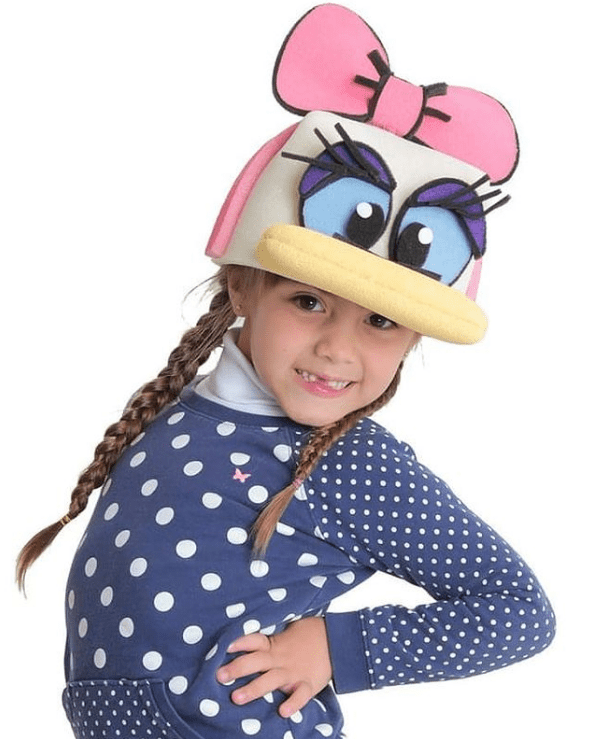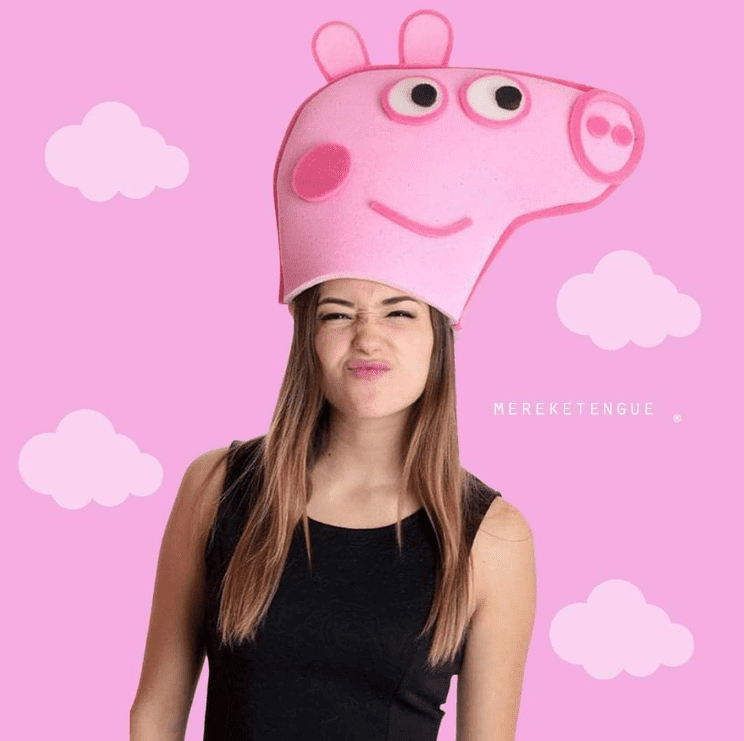 Pros
so many cartoon characters to choose from
can be worn to both adults' and children's costume parties
soft and comfortable to wear
fun and quirky
Cons
cartoon hat must fit a specific party theme related to a cartoon show or character unless it's for a generic costume party
Faux Hair Foam Hats
Wig foam hats are simple yet fun. I think it's hilarious when men wear these colorful wigs with ribbons or flowers!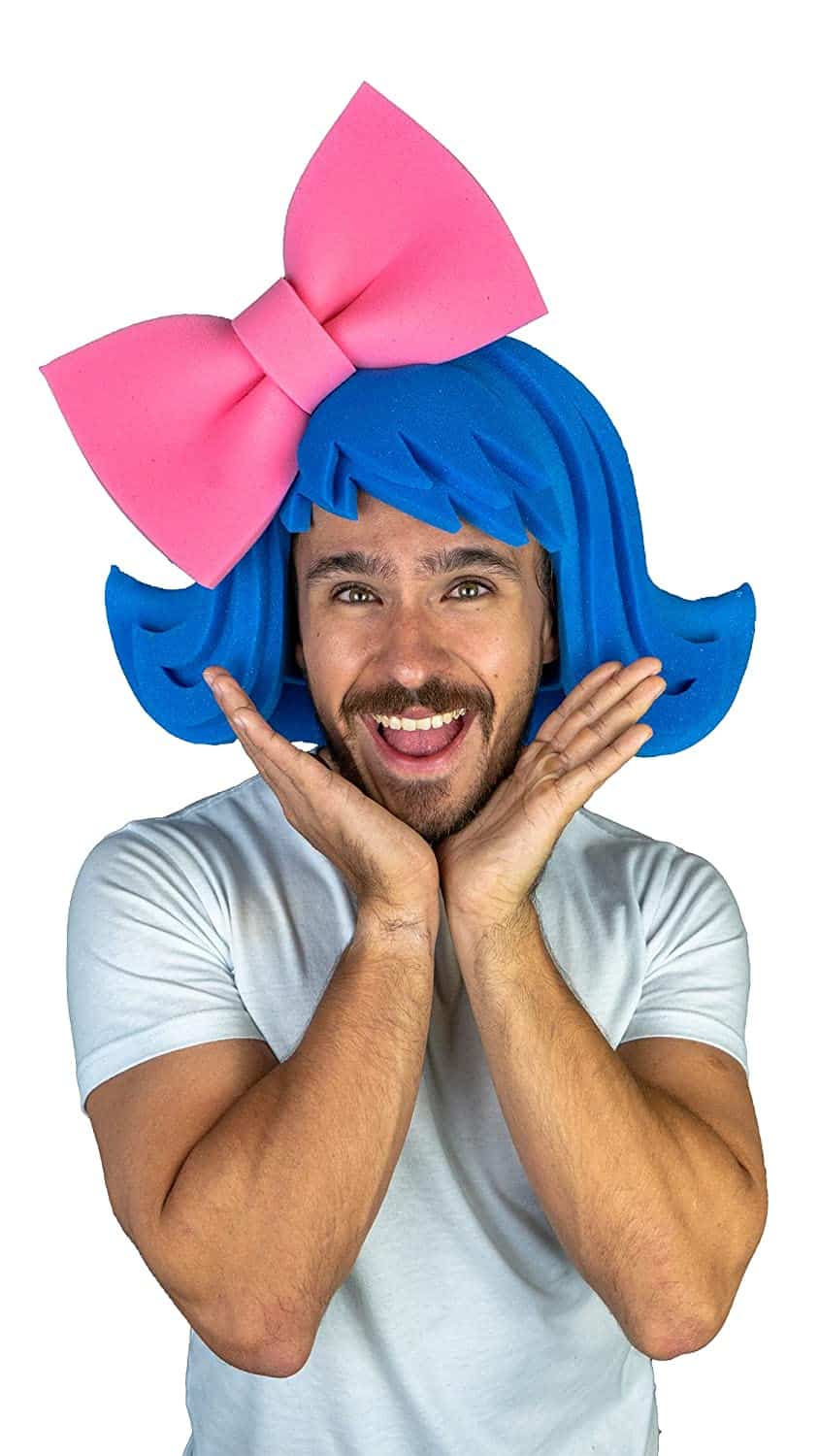 This blue hair wig hat with a giant pink bow is too cute and pretty to ignore. The foam is cut and glued into layers to give the hair some volume.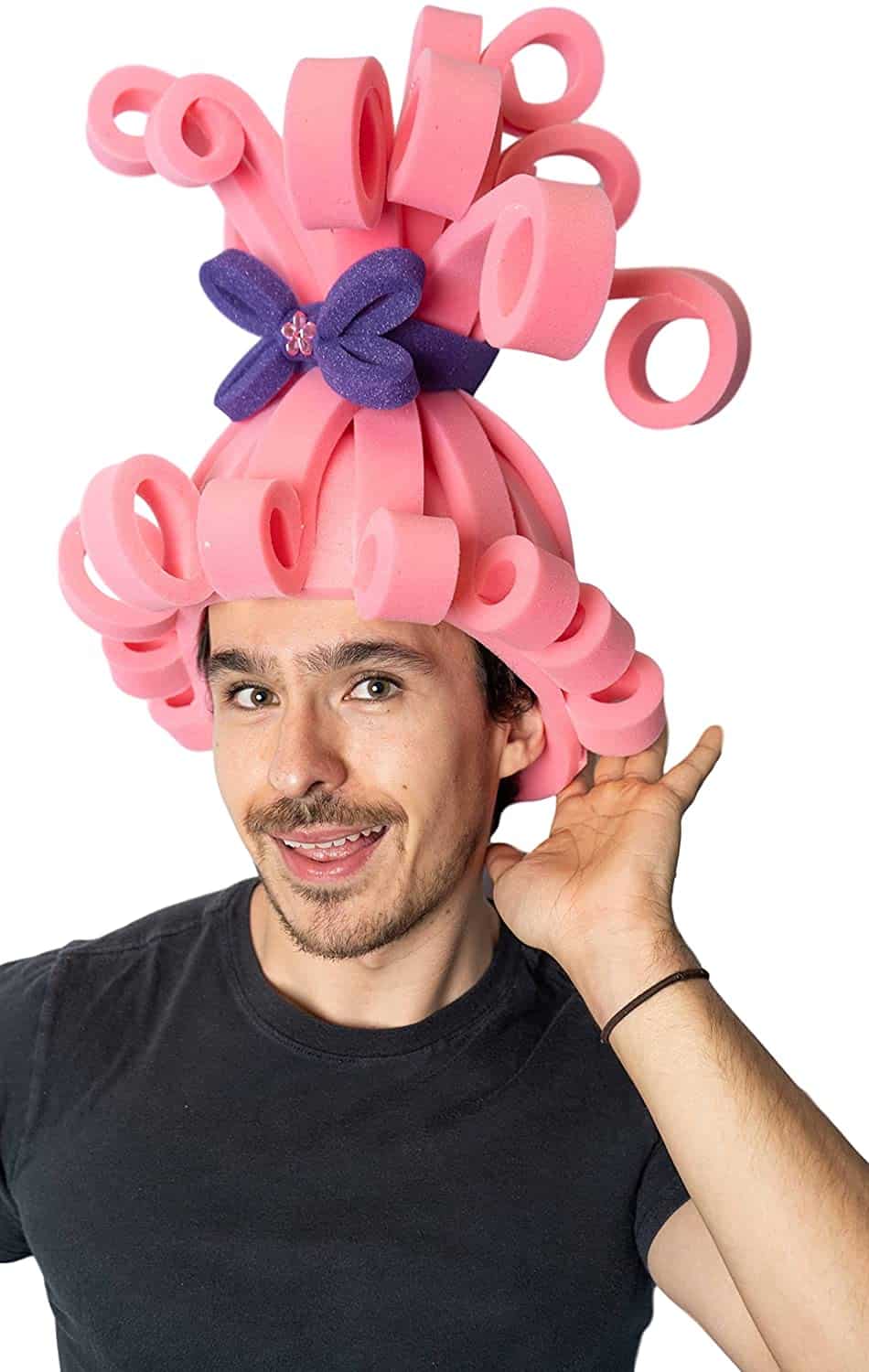 This wig foam hat is done differently. The second layer of foam is cut into strips, curled, and tied into a high ponytail.
The Foam Party Hats store even has a Foam Wigs Party Pack, which includes 20 wig hats of 10 assorted designs.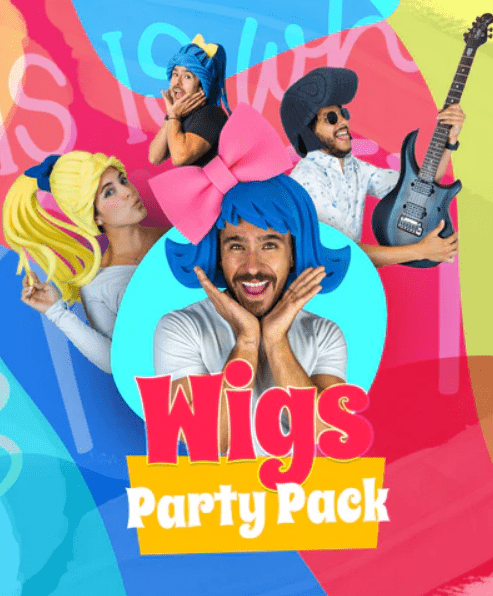 Pros
fun and quirky
colorful
can be worn to almost any kind of party
so many designs to choose from
Cons
Animal-Themed Foam Hats
Foam party hats in the shape of animals are always a hit. They're perfect for children's parties, Halloween parties, or jungle-themed celebrations.
This Animals Party Pack from Foam Party Hats has multiple animals, including a crocodile, chicken, flamingo, dog, pig, lion, penguin, moose, and elephant.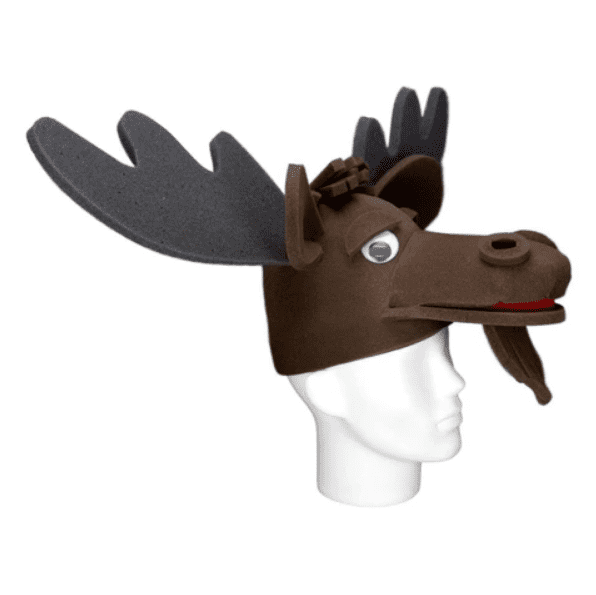 This moose foam hat looks pretty neat with its bulky antlers.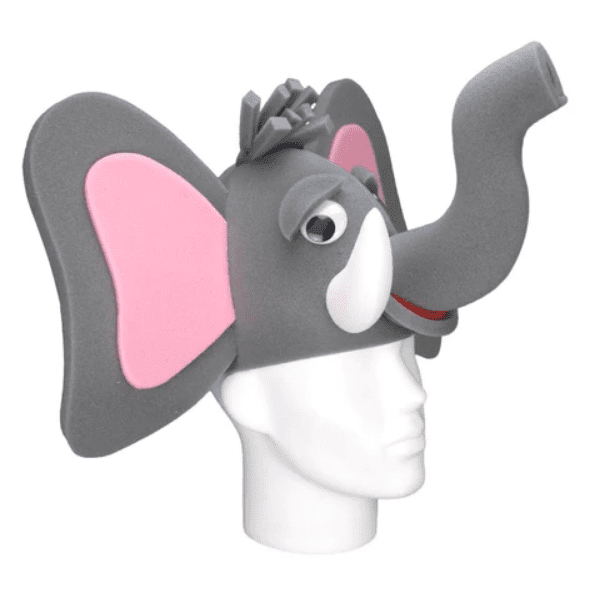 And who doesn't love elephants? I love how the trunk and the tusks are done.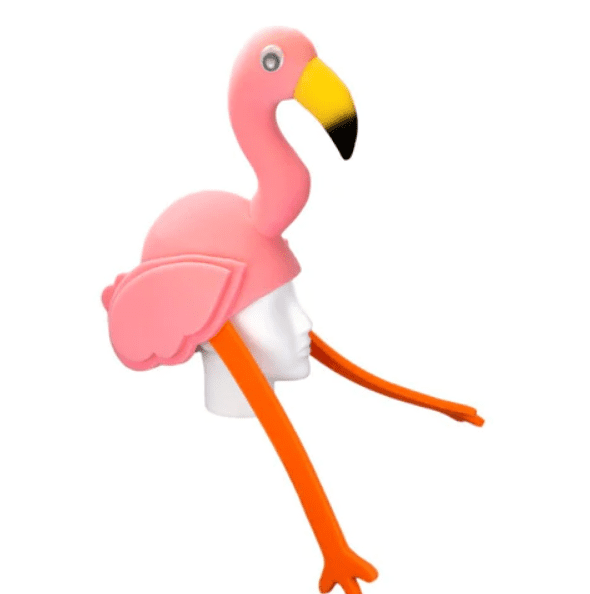 Flamingos have been pretty trendy over the past few years, so an animal costume party will never be complete without this beautiful pink bird.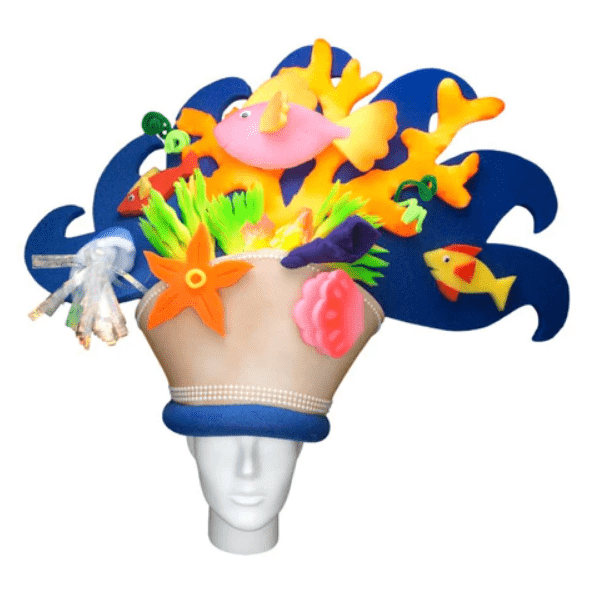 You can take things underwater by donning this coral reef hat. It shows not only the coral, but all the creatures living in it! You have several fishes, shells, and a jellyfish (which took me a while to figure out).
Pros
animal foam hats are great for adults or children
you can tailor them to fit your party's theme
can be worn to almost any kind of party
so many designs to choose from
Cons
too many design choices may be overwhelming
Flowery Foam Hats
Flower-themed foam party hats are also not uncommon. They'd be the perfect hats to add a wide array of colors to your celebration. The hats also come in different kinds of flowers, so there'd still be variety. They'd be perfect for both adult or children's parties, for birthdays, anniversaries, Halloween, Christmas, and even costume parties for any occasion.
Pros
dramatic
colorful
perfect for a luau or summery birthday party
so many designs to choose from
Cons
too many design choices may be overwhelming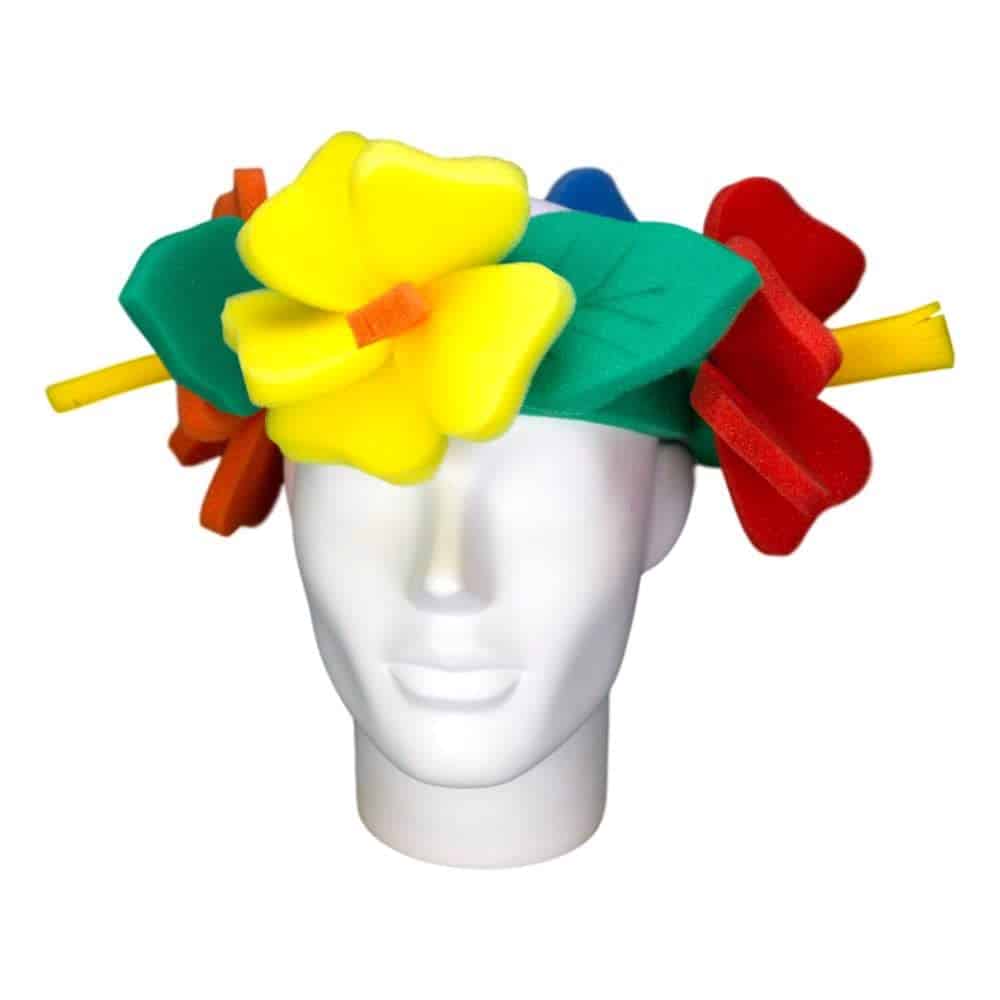 This hibiscus foam hat — or, more appropriately, headband — is perfect for any luau or tropical paradise-themed party.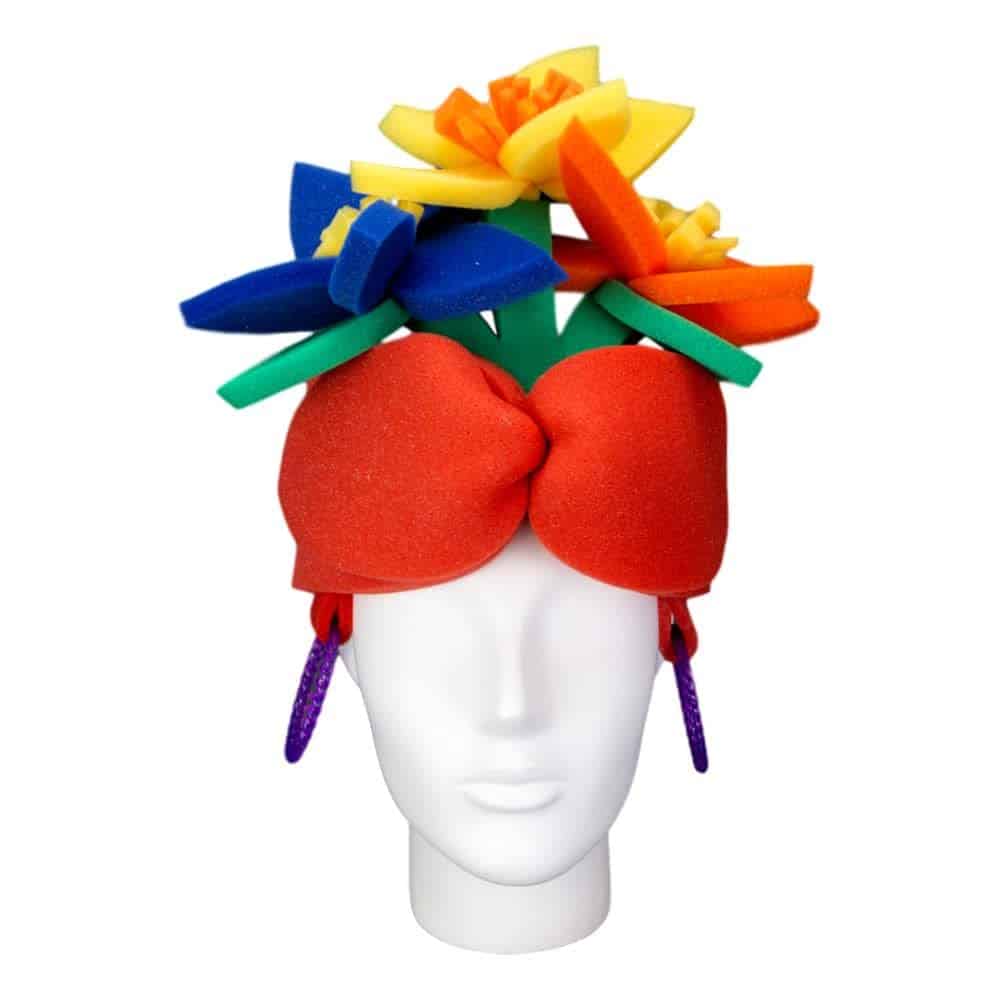 Carmen Miranda was a Brazilian samba singer, dancer, film star, and Broadway actress known for her signature fruit and flower hat. This foam hat pays homage to her.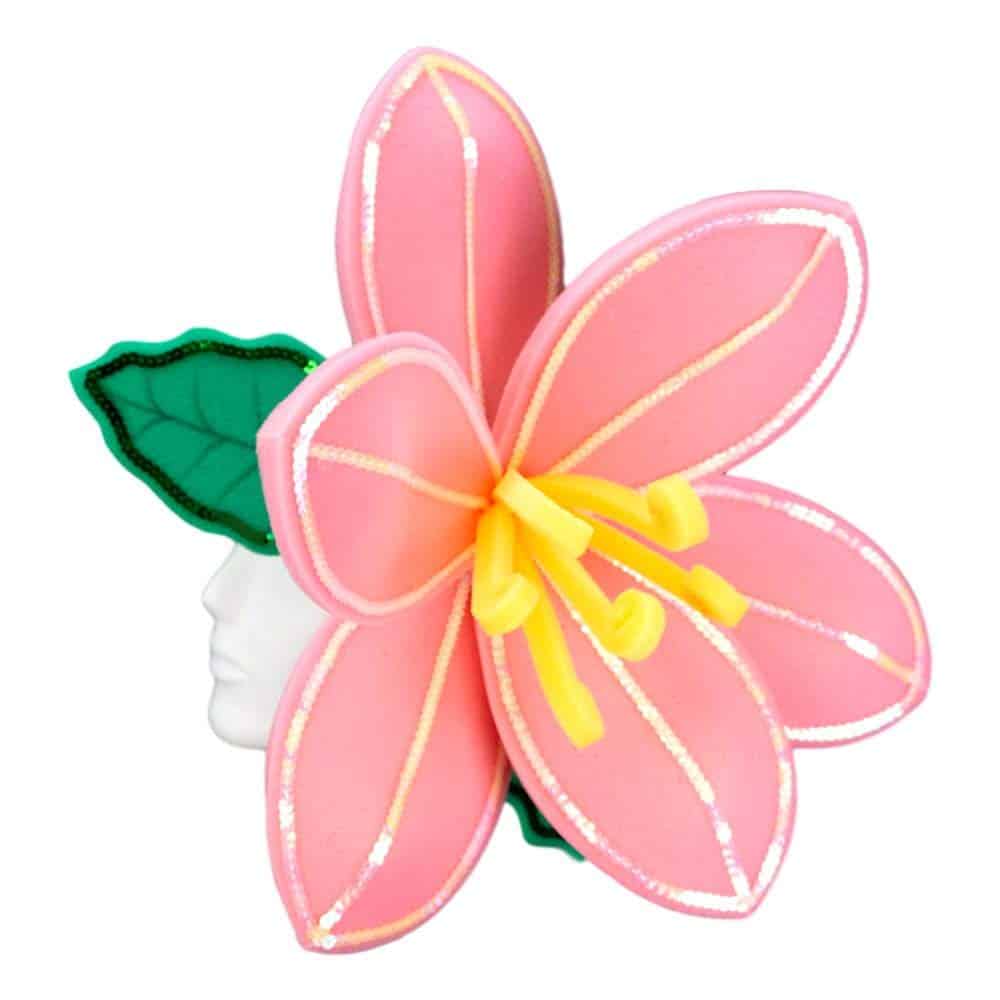 This lily hat is overwhelmingly huge on the head, which is just perfect if that's exactly what you're going for.
Funny Foam Hats
Foam party hats can also become conversation pieces, especially if they're too funny and ridiculous. So, if you're up for the challenge, you can wear one and help prevent awkward silences.
Here are the best funny foam party hats I've seen: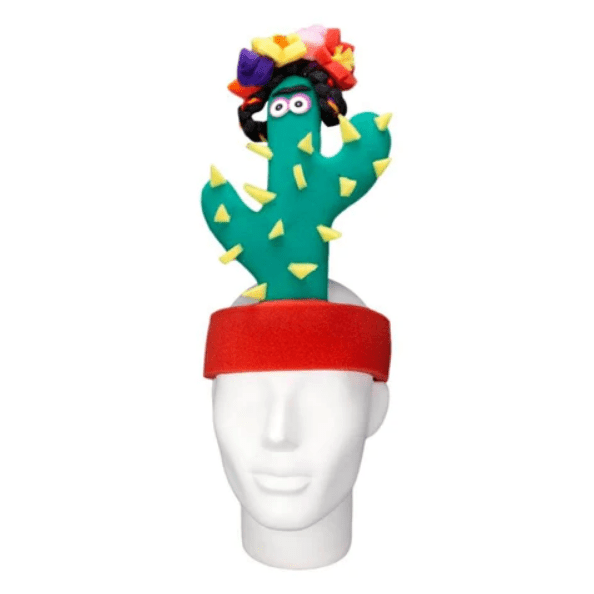 I just find this Frida Cactus headband hilarious for so many reasons. Why would somebody associate a cactus with Frida Kahlo in the first place? And putting that braided hair and flower headband on the cactus is just too funny.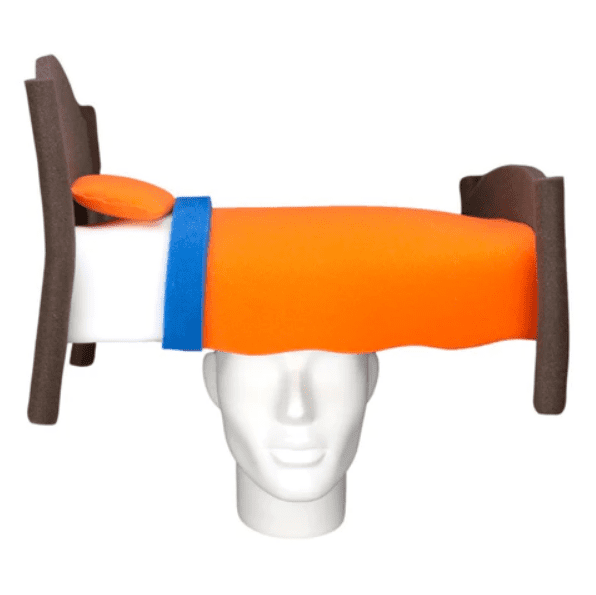 This bed hat is funny because it's not something I would have ever thought of wearing. And while it's lightweight because it is made of foam, it sure does look bulky and very unflattering. So wearing this kind of hat takes a certain level of commitment.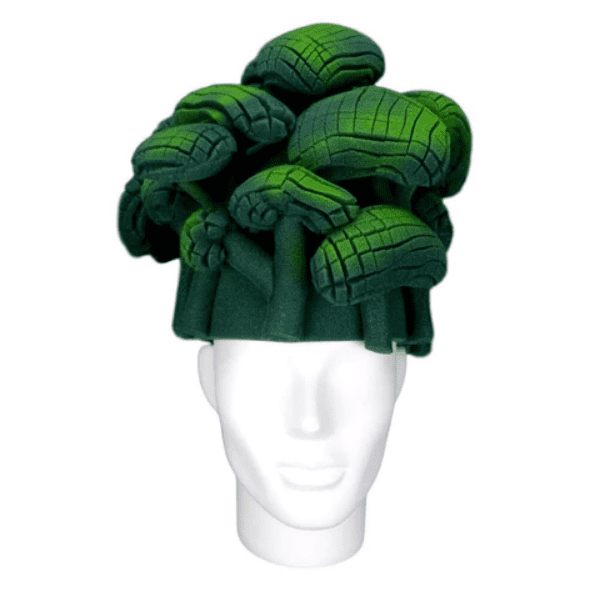 This handmade broccoli foam hat is a good way to bring a lot of humor to any party. It's sure to elicit some laughs from friends and other party guests simply because of how it looks. It would make the others wonder why someone would actually want to wear broccoli.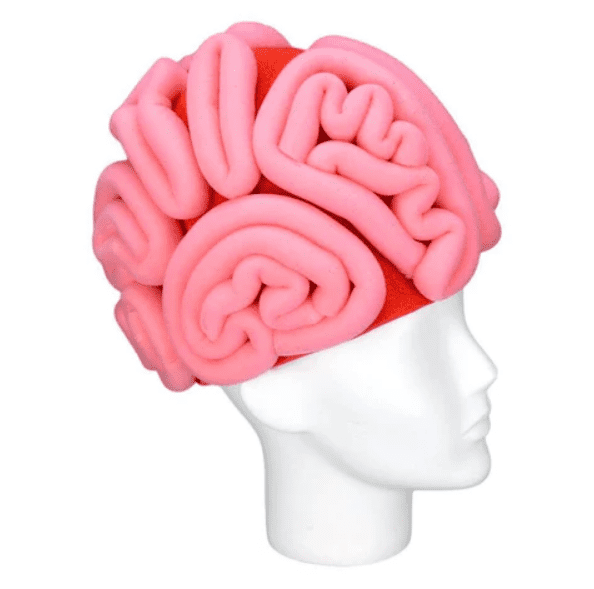 This brain foam hat is probably another ridiculous hat to wear to any party. One wouldn't sport a foam brain for its aesthetic value, that's for sure.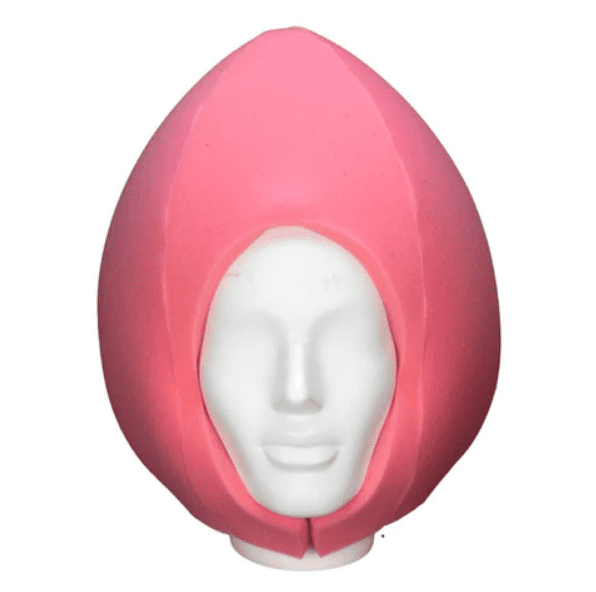 Now, this hat is more confusing than it is funny. People would surely take a second look, knit their eyebrows as they try to guess what it is, then just give up and just ask you. And when you tell them you're an egg, they'd either look more confused or laugh at the absurdity of your hat.
Pros
funny
great conversation starter
great way to become the life of the party
Cons
too many design choices may be overwhelming
best worn to adult parties where guests will appreciate the humor
best worn to generic costume parties where humor is welcome
Christmas Foam Hats
There are Christmas-themed foam hats you can wear to your company or family Christmas party to add some cheer to the season. Here are a couple of my favorites: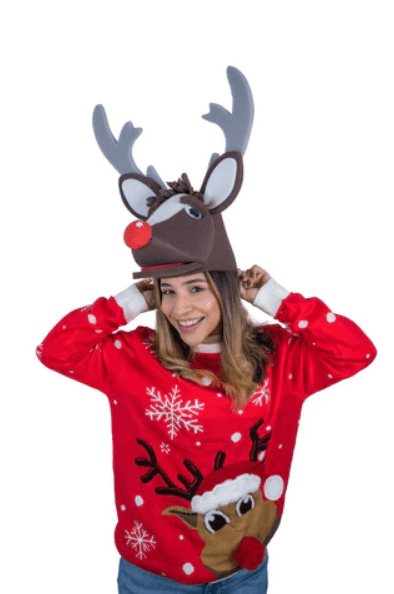 Everybody loves Rudolph the Red-Nosed Reindeer, so why not wear him as a hat? (I think the Rudolph sweater is overkill, though.)
Pros
seasonally appropriate

both adults and children will appreciate it
Cons
may be too monotonous in color, so you might need to make up for it with your outfit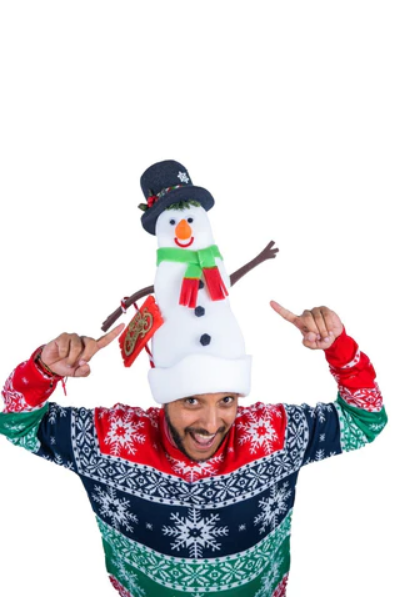 A snowman on your head would be a great touch to your Christmas ensemble.
Pros
colorful
festive
both adults and children will appreciate it
Cons
Frequently Asked Questions
Question: How much does a foam party hat cost?
Answer: The price of a foam party hat really depends on the design and how many different colors of foam they use. As with everything, the ones with more a complicated design and details are always more expensive than the simpler ones. The simplest hats can cost around $15, while the more intricate foam hats can cost more than $50.
Question: Should I get the usual cone-shaped birthday hats, or should I get foam party hats?
Answer: It depends. Do you have the budget to get everyone foam hats? If not, and you want everyone to wear something on their heads, then the traditional birthday hat is the more practical choice. Cone hats are way cheaper than the foam ones. You can actually get everyone in your party a cone hat for the price of a single foam hat and still have a lot of change.
Cone hats are also a good choice if you are looking for some uniformity. However, if you really like the look and variety that foam hats bring and you are willing to shell out money for them, you can always get a party hat pack. That still doesn't mean all the guests get to wear a foam hat, though.
Question: What do people do with their foam party hats afterward?
Answer: The good thing about foam party hats is that they're reusable. You can always store them when they're not in use and take them out the next time you have a party, or you go to one. And if you bought a bunch of foam hats for your guests to wear and you don't want to get them back, you can always let them keep their hats as a souvenir.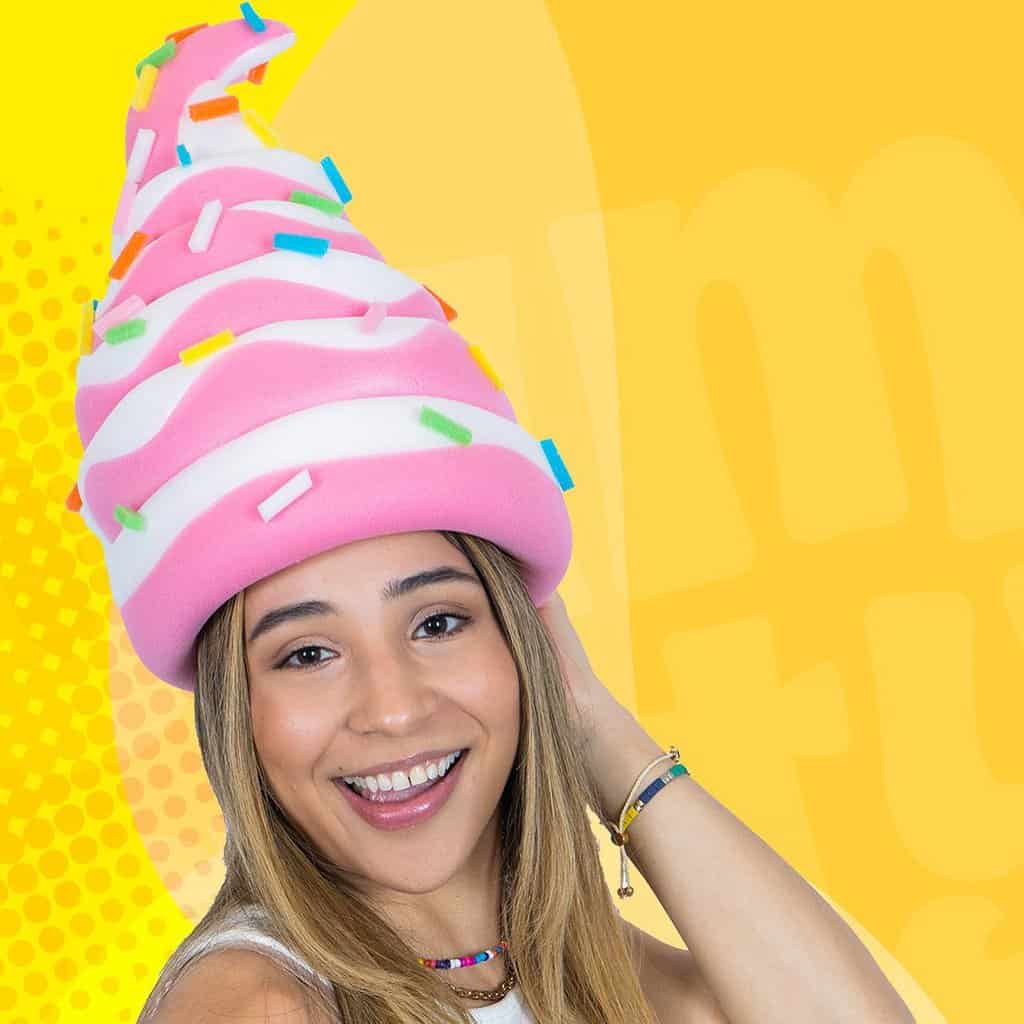 Conclusion
Foam party hats are getting more and more popular and trendy as part of a costume or as a party accessory. They come in bright colors, there is a wide variety of designs to choose from, and they are comfortable to wear on your head because they're soft and they are basically cushioned.
So these hats would make any celebration more fun and festive. They also make great props for your photo booth. And if you're wondering what design to go for, the best foam party hats are always those that fit into the occasion or celebration or into the party's theme.
Recommended Reads: