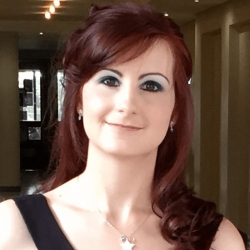 Latest posts by Denine Walters
(see all)
You'd think that coming up with the best birthday ideas is super easy and that the guest of honor and the party guests will be happy-chappy. Wrong! Unless you are a creative genius and expert party planner. I still remember the Toy Story birthday party I planned for my one cousin's kid. The party looked much better on paper than it turned out to be. 
The birthday party idea is the foundation for the whole event. And if the foundation has cracks or other issues, your party will be a big flop. (And no one ever wants that!) 
The key to a successful party starts with the idea for the birthday party. You need a theme – something the guest of honor is crazy about. Think Star Wars, mermaids, or a color. Then build your party around that. 
I've got you if you've ever wondered what the best birthday ideas are or if you've needed inspiration for the party you need to plan. This guide is your one-stop shop for all things birthday party ideas.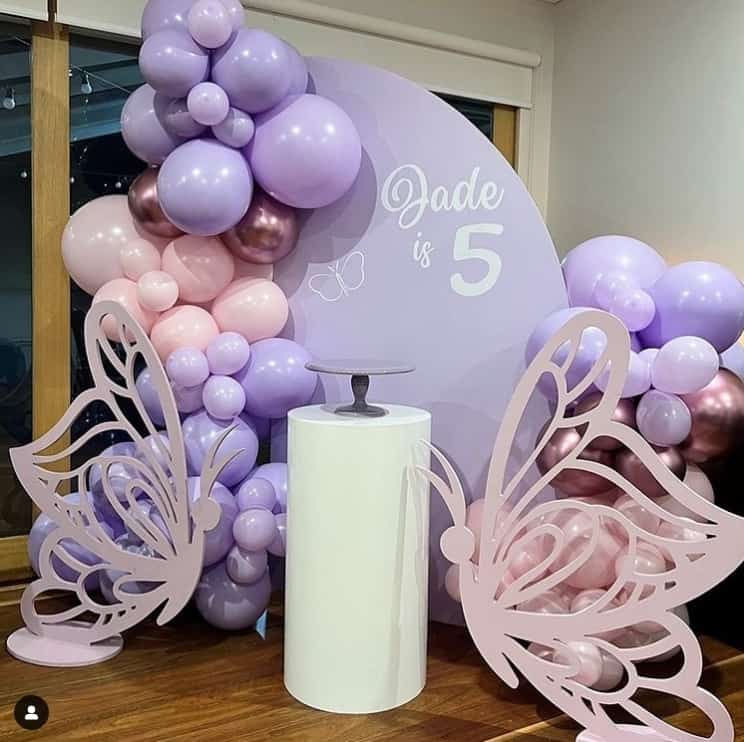 The Ultimate Best Birthday Party Idea
There are so many fantastic birthday party ideas that it isn't easy choosing the best one. After all, the best one depends on your guest of honor, what they like, and your budget. 
All in all, I love the idea of a fairy birthday party for girls or ladies. It doesn't have to be a kid-only party as fairies work for all ages. I adore the butterfly fairy-like backdrop but in an outside setting where you can have an outdoor picnic and enjoy this fairy house cake. 
For men and boys, a pirate party is an absolute winner. For a little boy's birthday, go with the wooden pirate ship. Go with a pirate party with skeletons, a pub setup, and a treasure map cake for an adult guest of honor.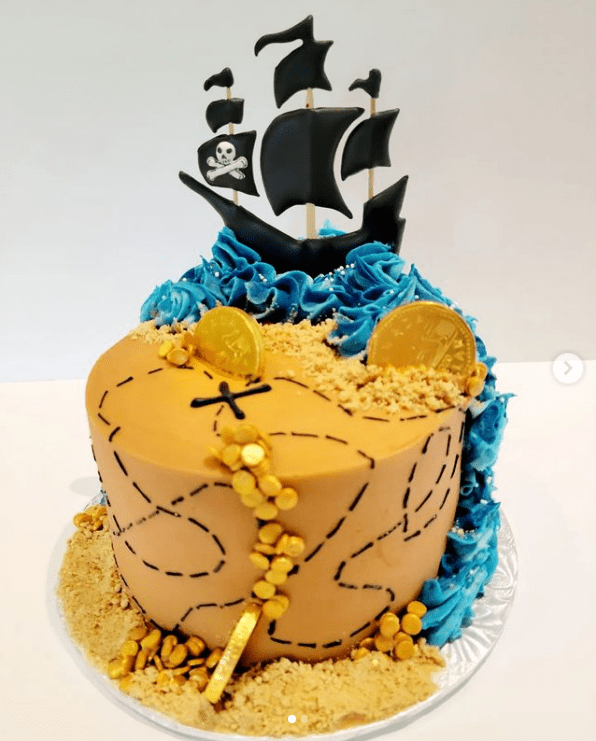 The Best Birthday Milestone Party Ideas 
Here are the best birthday ideas according to milestone ages! 
1st Birthday Party Ideas: First Trip around the Sun 
Your baby's first birthday party is a huge deal, and for a good reason. Your one-year-old has already achieved so much in life. You've discovered their personality and ticked off milestones. 
Their first birthday party is one they'll love, and you can tailor any theme or birthday party idea for your little one. 
The best decor ideas for your one-year-old are: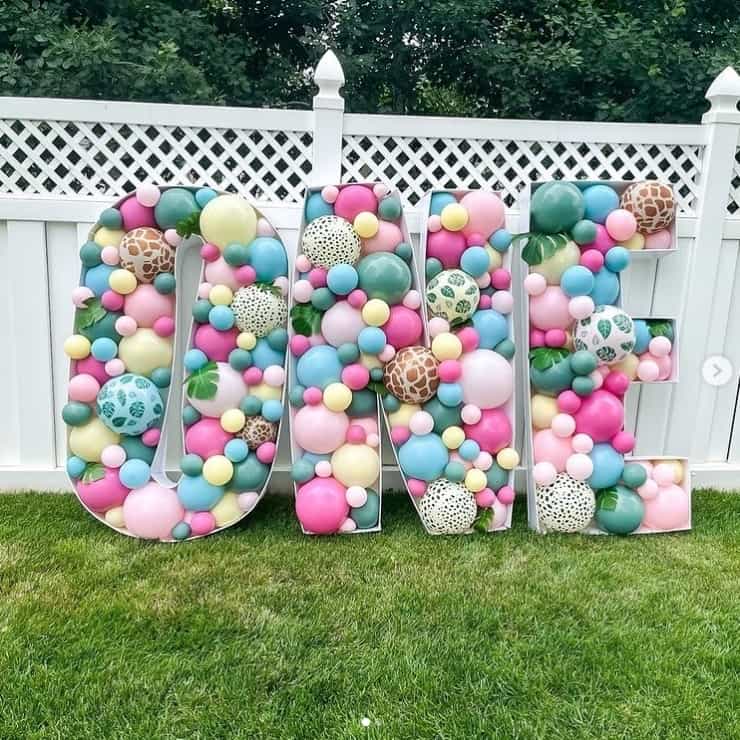 A great birthday idea for your baby is a cake smash. If you have the budget, get two cakes – one for your little one to play with and one for the family and friends to enjoy. 
As with all birthday parties, the cake is essential. Consider one of these cake ideas for your child's first birthday party: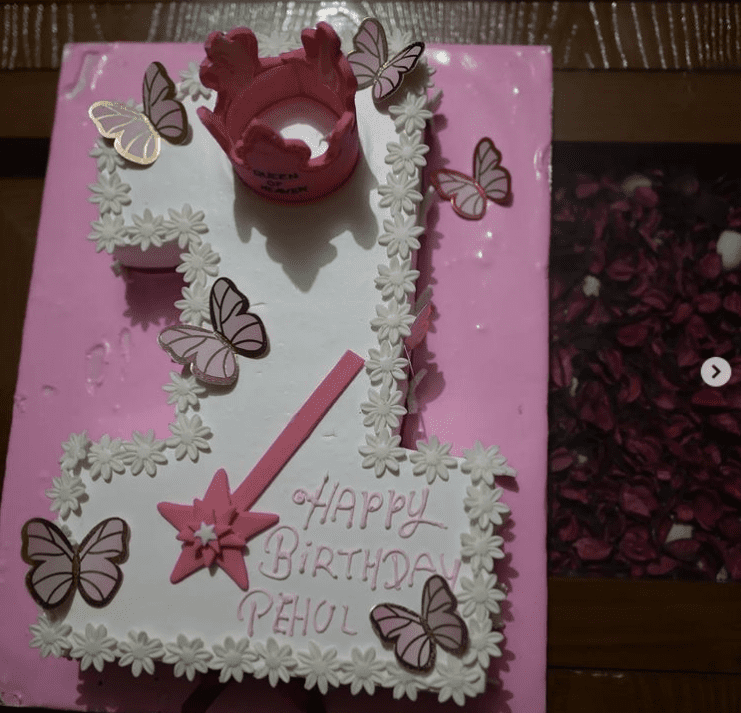 And don't forget to send out the invitations for your munchkin's party! 
16th Birthday Party Ideas: Sweetest 16! 
Another milestone birthday is when your child turns 16. This isn't an easy party to plan as teenagers can be difficult. 
Ask your 16-year-old what they'd like, and remember to make the party not too childish. Your teenager is almost a grownup. 
Some hip 16th birthday party ideas are: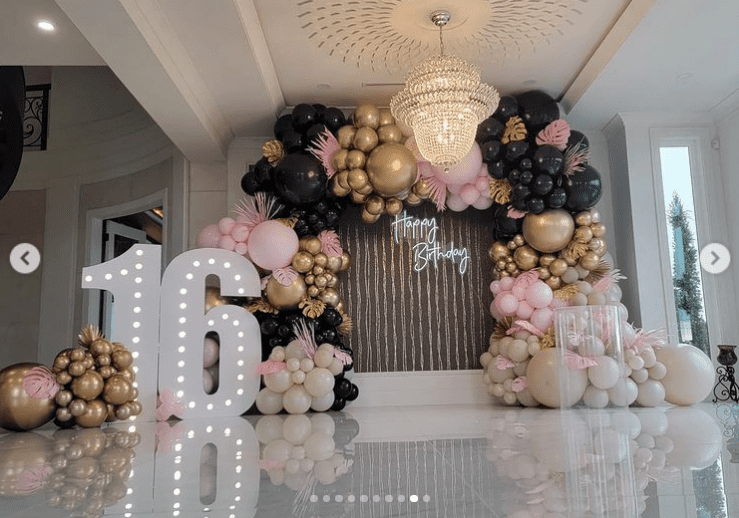 If you are looking for the best sweet 16 cake ideas, they are: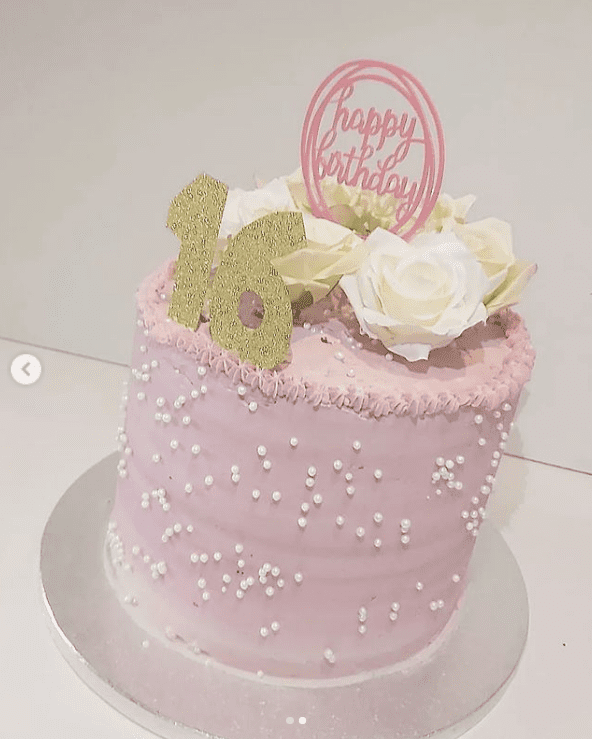 18th Birthday Party Ideas: Graduation Time
An 18th birthday is a big deal in countries where teenagers get their driving license and can legally drink. This is generally not the case in the USA, but when most people turn 18, it signifies that school is over and it's time for college. 
Sweet 16th and 18th birthday party ideas may look very similar. 
If you are looking for more inspiration, here are the best 18th birthday party ideas: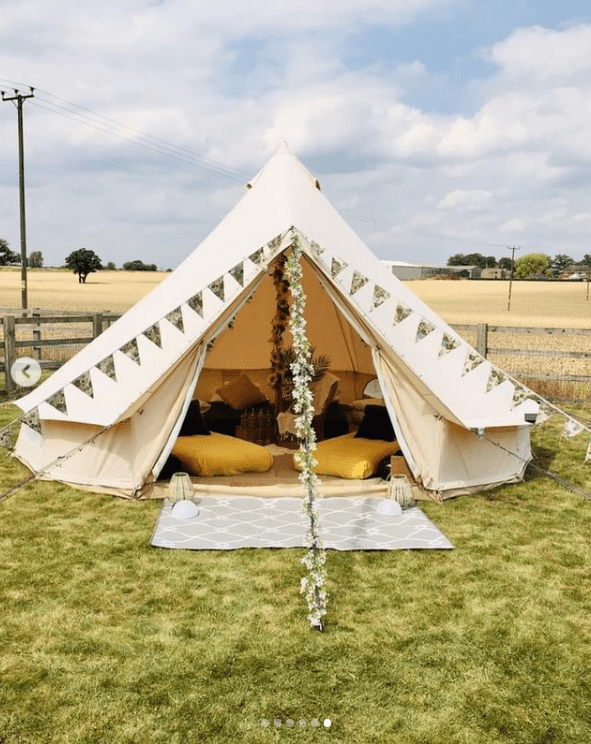 Here are the best 18th birthday cakes I simply adore!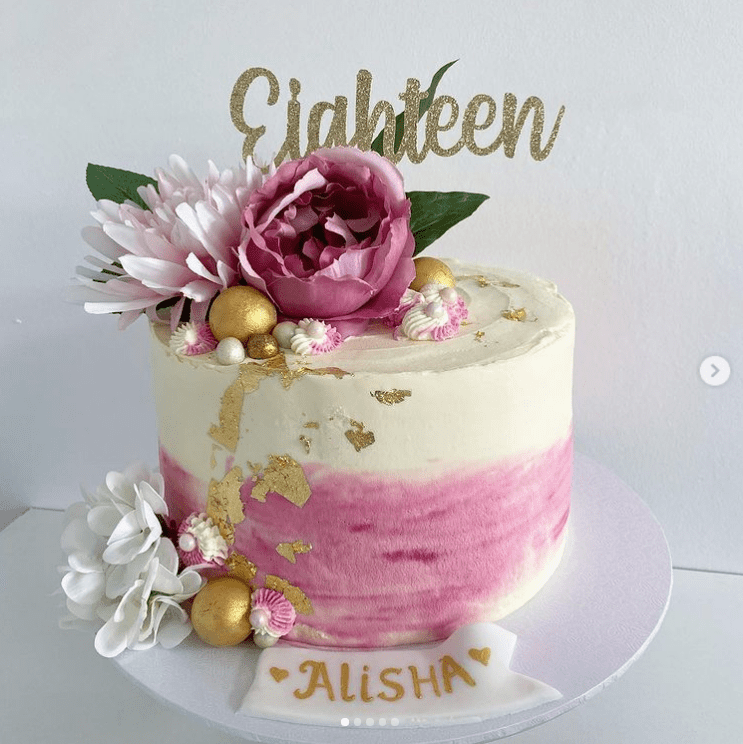 21st Birthday Party Ideas: Finally Legal
A 21st birthday is a big deal in most countries. You are fully considered an adult – you can legally drink, sign contracts, and spread your wings. 
A 21st birthday bash should be one to remember! 
Consider these awesome ideas for a 21st birthday: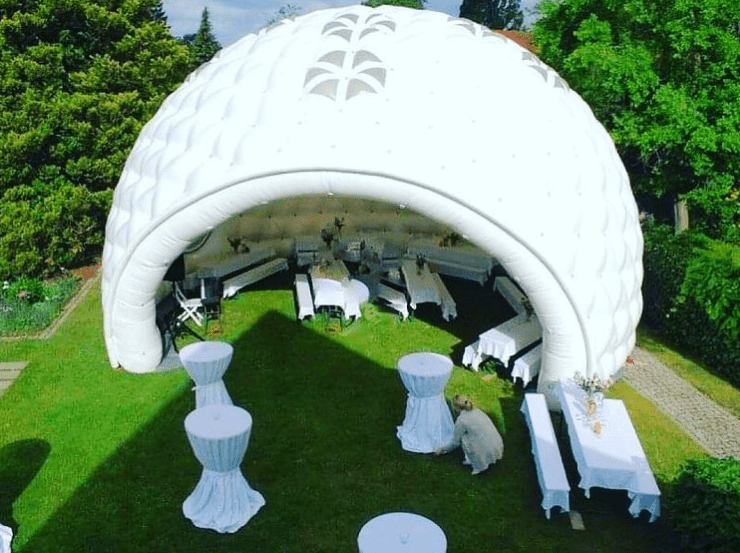 The best cakes ideas for a 21st birthday are: 
See also: 21st Birthday Cake Ideas: Top 12 Most Delicious Choices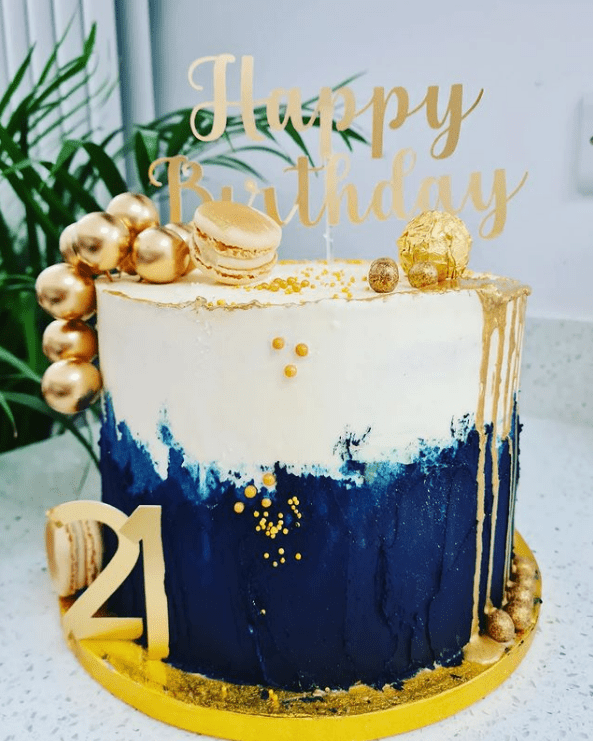 30th Birthday Party Ideas: The Three Tens 
When it's your 30th, you've pretty much lived a third of your life (unless you're aiming to turn 120 #goals). Turning 30 doesn't mean you need to leave the fun 20s behind. You have a clearer idea of who you are, and a good time is still part of the package. 
The best birthday party ideas to celebrate turning 30 are: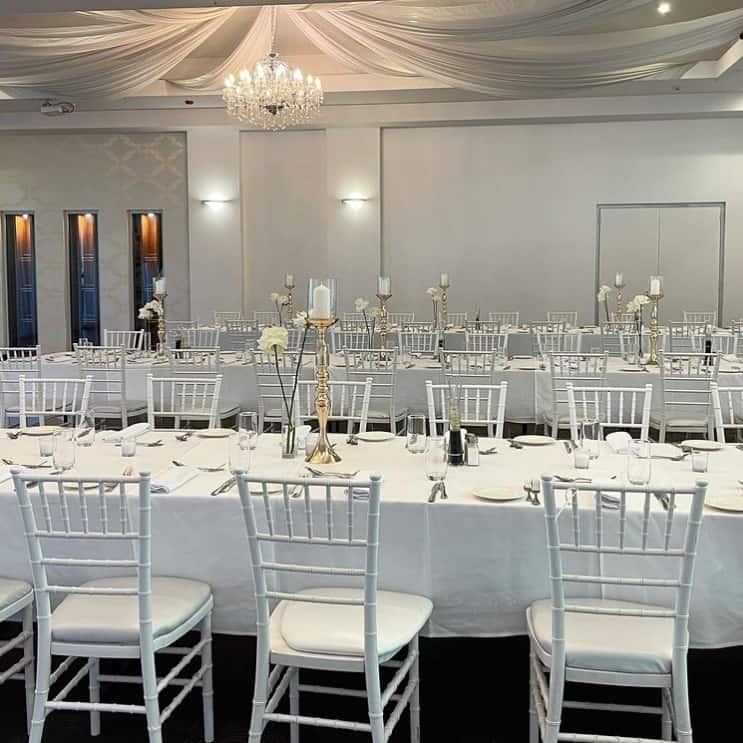 Yummy 30th birthday party cakes you should consider are: 
See also: 30th Birthday Cake Ideas: All The Inspiration You'll Need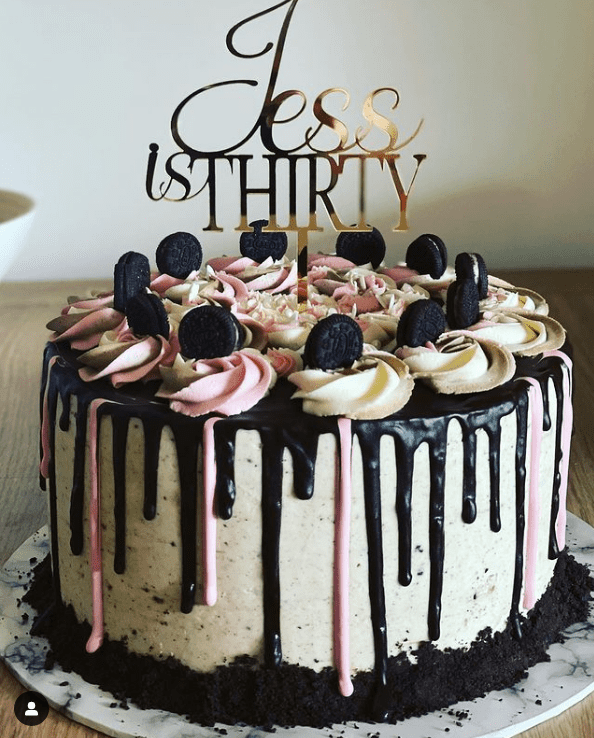 Just think, when you are forty, you can have just as much fun as two 20-year-olds. 
You can go hiking with your friends, go on a hot air balloon ride, have a spa party, or even just spend the day relaxing. 
Here are the best decor ideas for a 40th birthday party: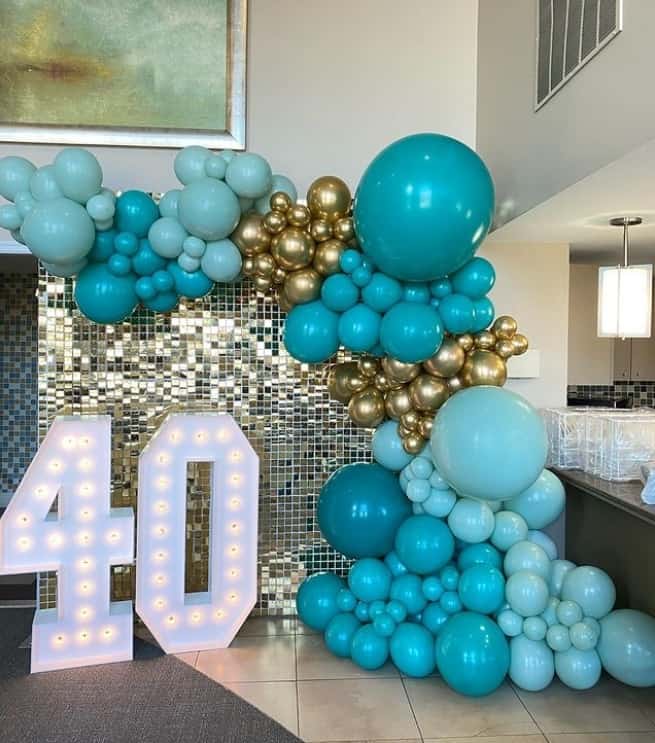 The most fantastic 40th birthday cakes ideas are: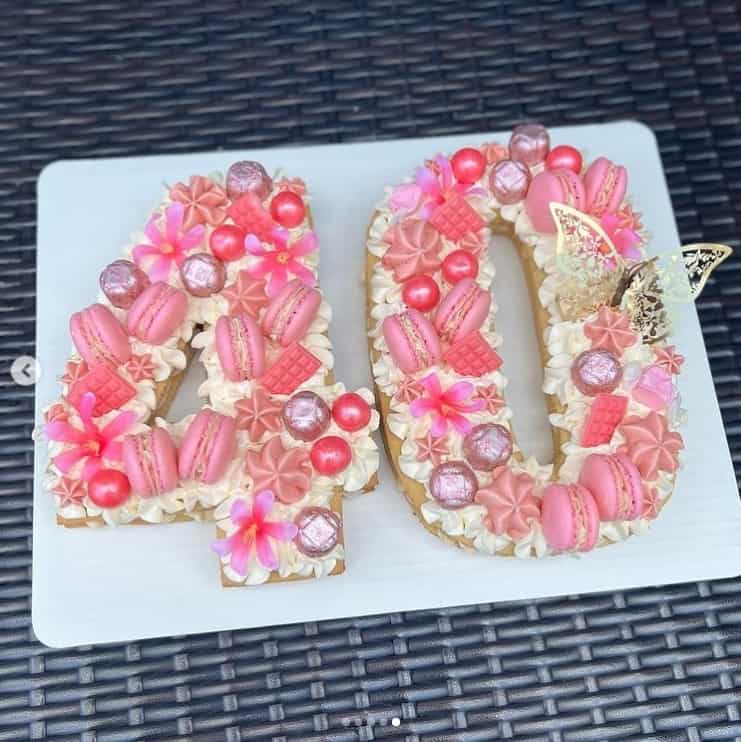 50th Birthday Party Ideas: A Fountain of Youth
Half a century old and all grown up. Well, maybe! 
A 50th birthday party is the best time to reminisce, think about how far you've come, and how you can still pursue your dreams. (#readyforyourbucketlist?) 
Consider taking a trip for your 50th. I remember how my parents and I traveled to Zambia and Victoria Falls for my mom's 50th. Seeing the big waterfalls was majestic, and we had a special celebratory dinner that night. Simple? Yes, but so memorable! 
The best party ideas for a 50th birthday: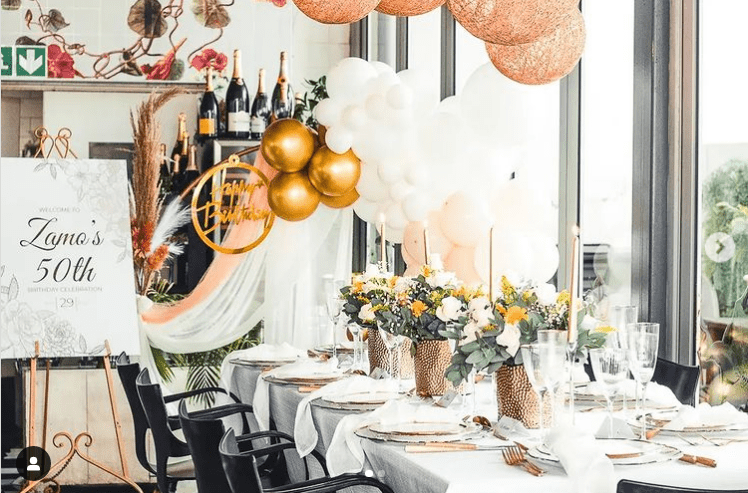 Check out these cool cake ideas for a 50th birthday party: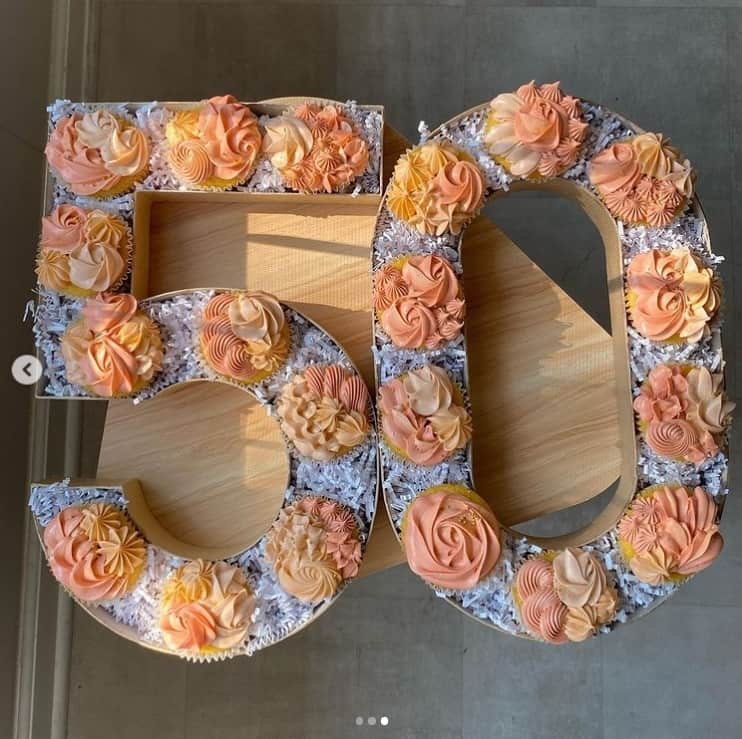 60th Birthday Party Ideas: Old Enough Not to Give a Damn
In the words of Shirley Bassey, "You don't get older, you get better." I'm sure every 60-year-old will agree! 
At 60, you might be planning your retirement, but that doesn't mean you are ready to retire from life. Besides, you deserve the birthday party of your dreams. 
Here are the best 60th birthday party ideas and decor inspiration: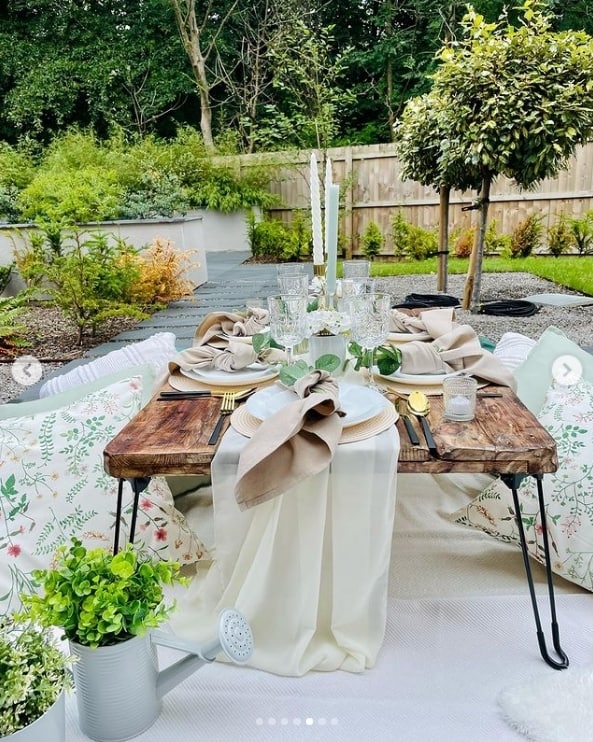 If you are looking for a cake for the birthday person, here are my top choices: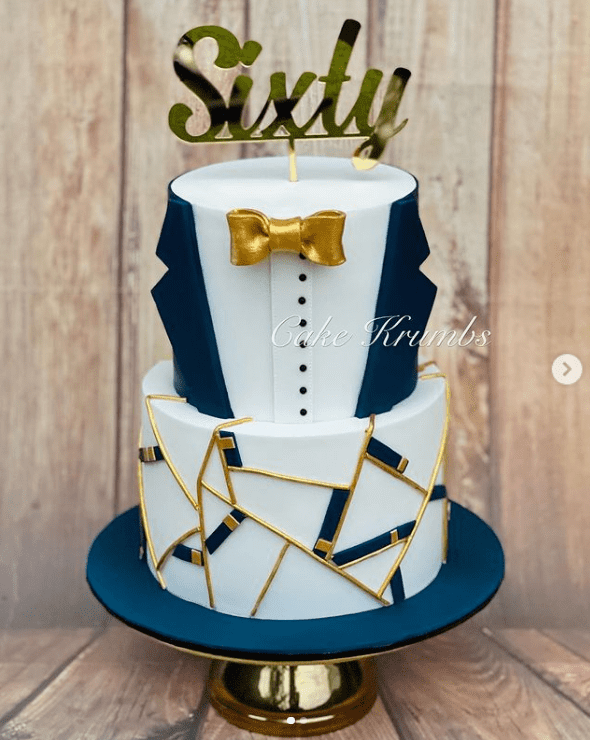 Best Disney Birthday Party Ideas 
Want to throw a Disney-themed birthday party? 
Don't worry about needing inspiration from the psychedelic arts like Mr Walt; I've got all the best ideas right here! 
Alice in Wonderland Birthday Party 
Every little girl would probably want an Alice in Wonderland birthday party. And depending on who their favorite character is – is it Alice? The Queen of Hearts? The Mad Hatter? The White Rabbit? Or the Caterpillar? – you can tailor the party and make it unique. 
Alice in Wonderland parties can be as elegant as the high tea Alice attended with the Hatter or as crazy as the Cheshire Cat or Tweedledee and Tweedledum.
This cake in the letter shape of a "two" is perfect for an Alice in Wonderland party. You can make characters and elements from the book or movie with fondant or buy Alice in Wonderland cake decorations from Amazon. 
This is a more traditional one-tier cake in a light pink frosting with various elements from Alice in Wonderland. Of course, an iconic Alice in Wonderland cake is the teapot cake. 
One birthday party idea is renting a marquee for the party and setting up the Alice in Wonderland grassy backdrop, balloon arch, and table with all your snacks and food. You can then get tablecloths that look like Alice's apron to set the theme and place other Alice in Wonderland elements all over. 
Or why not opt for a birthday picnic idea with "This Way, That Way" signs. Use this table setup as inspiration for your event.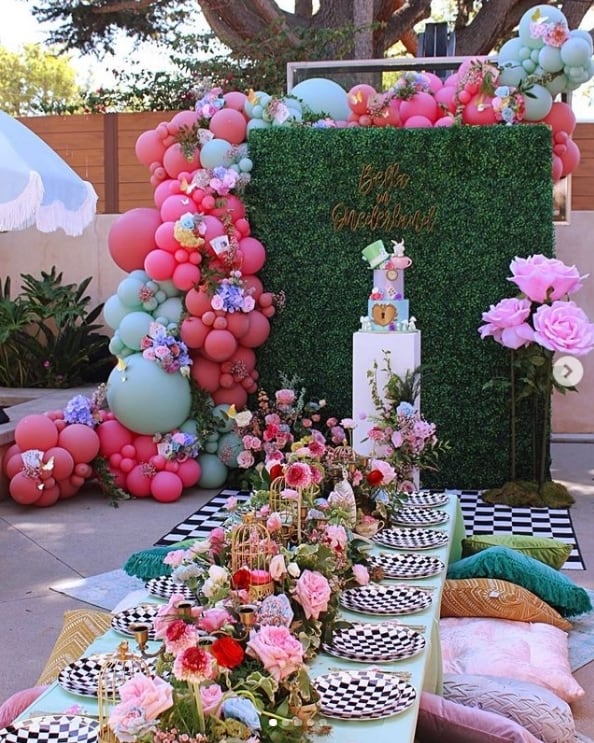 If you have kids, chances are they looovvveee Frozen. 
Frozen is a great winter birthday party idea as you can create a winter wonderland; however, you can also throw a Frozen party in summer. Opt for fake snow or inflate tons of balloons in light blues, purples, and whites to resemble snow. The kids can even have a balloon fight. 
For the entrance to the party or a beautiful photo backdrop, opt for a huge blue and silver balloon arch with the ice castle in the background. Buy cutouts of Elsa and Anna and the other Frozen characters, and everyone will know exactly what's the theme for the party. 
Go with a purple, white, and blue color scheme, glass tables, and a backdrop with balloons and a castle. 
I love this snowy Olaf cake with the meringue and macaron decorations. Or choose a three-tier Elsa and Olaf cake that looks magical in white, light turquoise, and a light mauve. For a teenager or adult's birthday party, opt for a more abstract Frozen drip cake with buttercream swirls, snowflakes, and loads of sprinkles. 
See also: 40 Frozen Cake Ideas for Princesses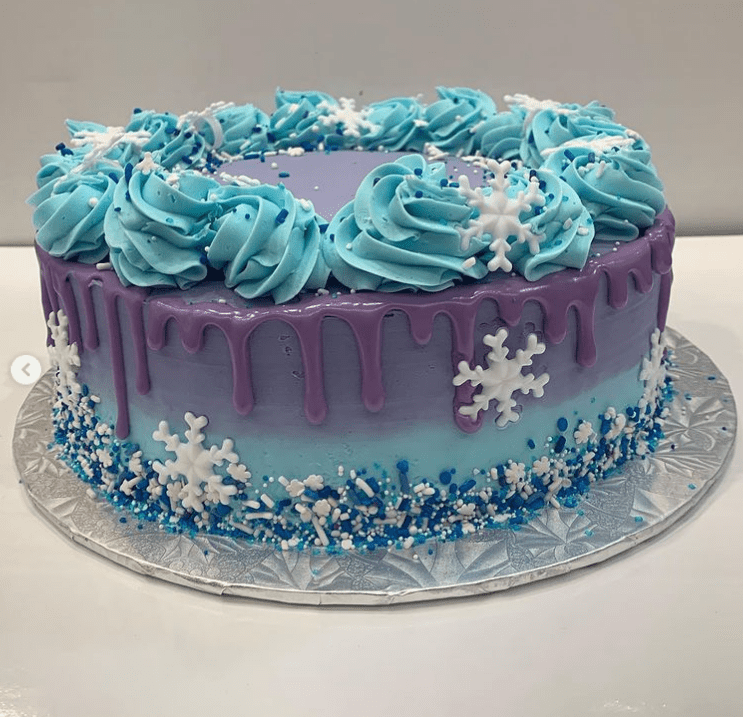 The Lion King Birthday Party 
The Lion King is a classic, and you can have so much fun with an animal-themed birthday party. 
For the best Lion King birthday party, you need balloons, jungle leaves and trees, leafy garlands, a backdrop, and everything else you need to have a party. 
There are various party setup ideas. Go for a jungle Hakuna Matata look with lots of greenery (or this look with Simone and Pumbaa), or opt for an authentic African lowveld look with browns and yellows. 
There's also this classic white Lion King party idea where the table, chairs, and most decorations are white. You then have splashes of color – brown, light yellow, and icy turquoise – here and there. A Simba cutout and animal figurines further set the Lion King birthday theme. 
You can go as elaborate or simplistic as you'd like for a Lion King cake. I like this simple Lion King photo cake. The top is adorned with an edible photo of Simba surrounded by green buttercream leaves. A Lion King character cake is also a great option where Simba, Simone, and Pumbaa are made from fondant. 
Or if you are inviting many guests to the party, go for a three-tiered cake. There's a sunset and animal silhouette bottom, Simone and Pumbaa middle, and Mufasa, Simba, and Sarabi top.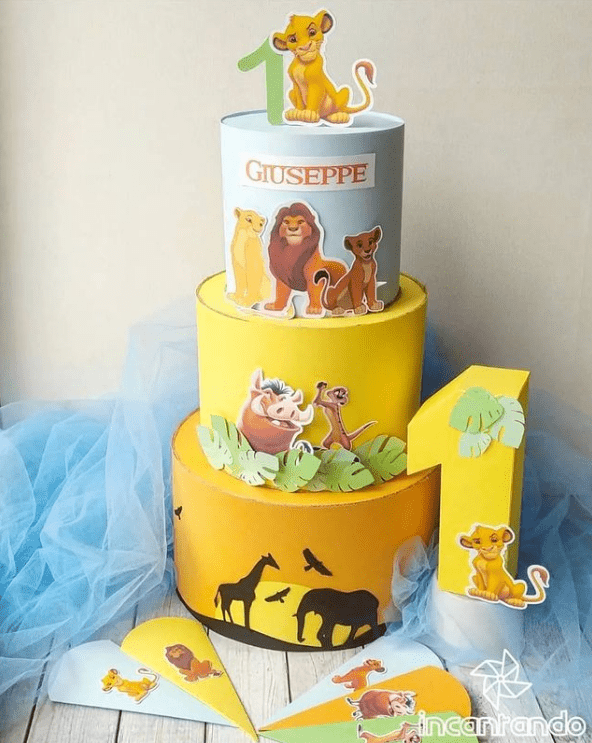 Fantasy Birthday Party Ideas
The sky's the limit when it comes to fantasy birthday party ideas. Plus, you can have so much fun with your fantasy theme – just don't go overboard unless you have the budget and space for it. 
Space Birthday Party 
A space birthday party is ideal for kids and adults, boys and girls. Choose from astronauts, spaceships, aliens, galaxies, the moon and stars, Star Wars, or Star Trek as the basis for the event. 
A cool space birthday party setup is this one with tons of blue, black, silver, and orange balloons and a spaceship backdrop. I also quite like this space birthday with the half-moon table, spacesuit blue plastic chairs, and blue and purple balloon and moon backdrop. Or how about a teepee tent at night birthday party where everyone can have fun while stargazing?
This blue astronaut and space station birthday cake is the cutest. I love the edible balls and silver stars on the side of the cake that ensure the three-tiered cake doesn't look boring. For girls, this galaxy astronaut cake in pinks and purples is perfect.
If you are; a Star Wars fan, consider an R2D2 drip cake, a Storm Trooper black and white two-tiered cake, a Death Star cake, or a baby Yoda cake. 
See also: Space Cakes Ideas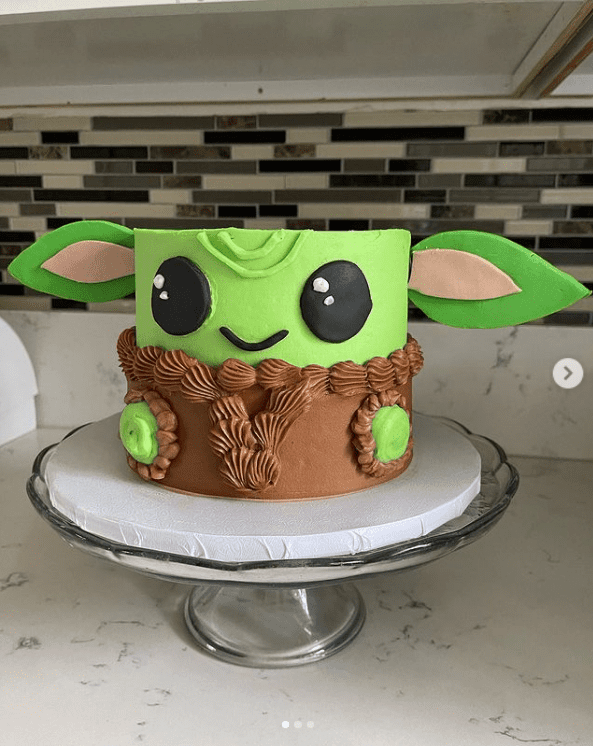 A Fairy Birthday Party 
A fairy birthday party is a chance to go with delicate birthday party decorations. Think of a forest, fairy cutouts, fairy lights, butterflies, mushrooms, and flowers. 
I think I'm in love with this butterfly fairy-like backdrop for a birthday party. There's a panel in light purple with the guest of honor's name and age, two big banners of soft pink and purple balloons, a candle stand for the birthday cake, and then two butterfly metal cutouts. 
Here's a similar setup. It's just bigger with a golden fairy and many more balloons. 
You can also choose an outdoor picnic and have the guests find the fairies. Or go more flowery with this pink and white blossom tree, balloons, and a fairy cake centerpiece.
I really like this fairy house birthday cake idea. There are butterflies, macarons, and a large fairy cake topper. A larger but more delicate fairy house cake is this one in shades of pink and brown. Or opt for a cutesy fairy cake with mushrooms, daisies, and a fondant fairy.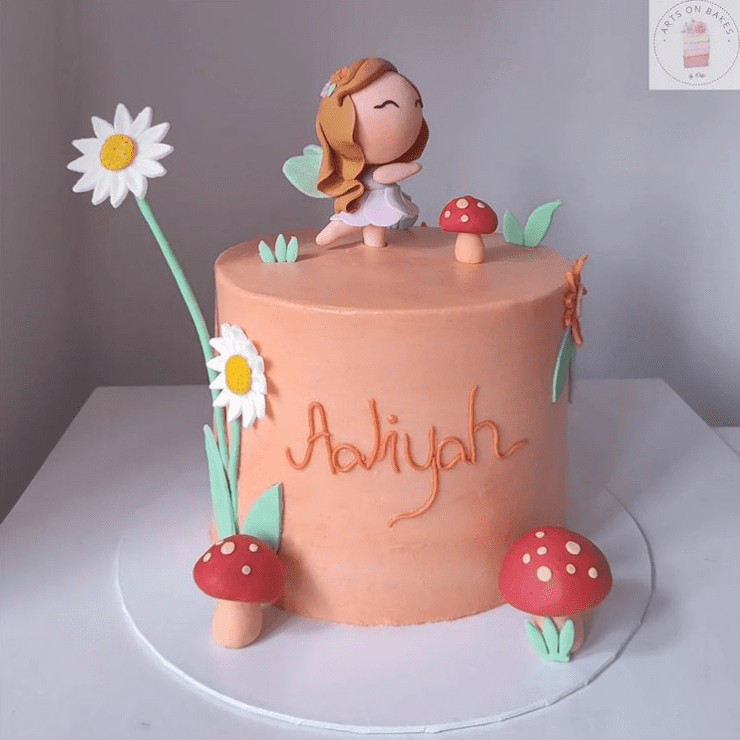 A Pirate Birthday Party 
Aarrgh, matey. 
What little boy (or guy who's still a kid at heart) wouldn't be thrilled with a pirate birthday party? Exactly. It's bound to be a success.
This pirate backdrop is golden. There's a golden chain balloon, a giant skull balloon, fish nets, and many balloons in red, gray, and black with a board stating "parrghty like it's yer birthday." I can totally imagine a pirate saying this. 
If you have the budget, opt for a wooden pirate ship, pirate flag, and other suitable elements to give the party that true pirate feel. I'd use pallet furniture to give the party that rustic look and have every guest find their table via a treasure map. 
For an adult pirate party, you can go all out with a few skeleton crew members sitting at some of the tables. You can opt for square tables and lots of fish nets as decorations, or use beer or wine caskets as tables. 
When it comes to cakes, you have plenty of options. This red and white stripe drip cake is complete with a pirate flag, red parrot, and gold coins. Or go with a "scarier" pirate cake with a pirate sword through the top tier, a pirate skull, and a name scroll of the birthday guest of honor. Or what about a treasure map cake with a pirate ship?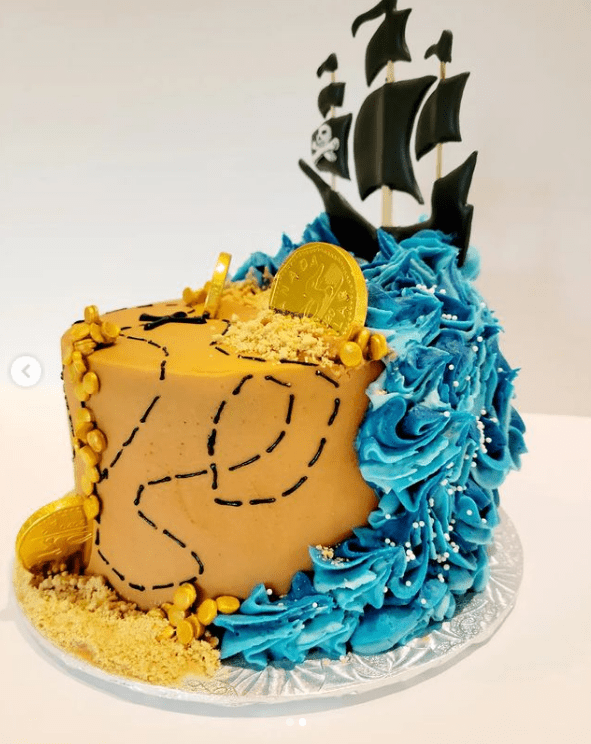 Unique Birthday Party Ideas
If you are creative, choose a unique birthday party theme and stand out from the crowd. 
Relax with a Spa Party 
A spa birthday party needs to ooze relaxation, and "good vibes only" is mandatory. Since the focus is on having everyone relax, I'd go minimal with the decorations. A simple setup with a backdrop and some spa decorations on a buffet cabinet is perfect. However, I do like the idea of "spa party" balloons and these garlands.
The key to a spa party is to have different stations where all the guests can get their treatments, chill, and chat. Make little signs so the guests can find their way around to the mani-pedi, facial, hair & makeup, and massage stations.
If you have the space, single or double-seater couch chairs and ottomans scream "come sit and relax." 
An outside spa birthday party is a thing. Set up little teepee tents with beds on which the guests can sit or lie down. Here's the kiddies version of the teepee spa party. 
Don't forget the spa-themed birthday cake, spa cupcakes, and drinks for your guests.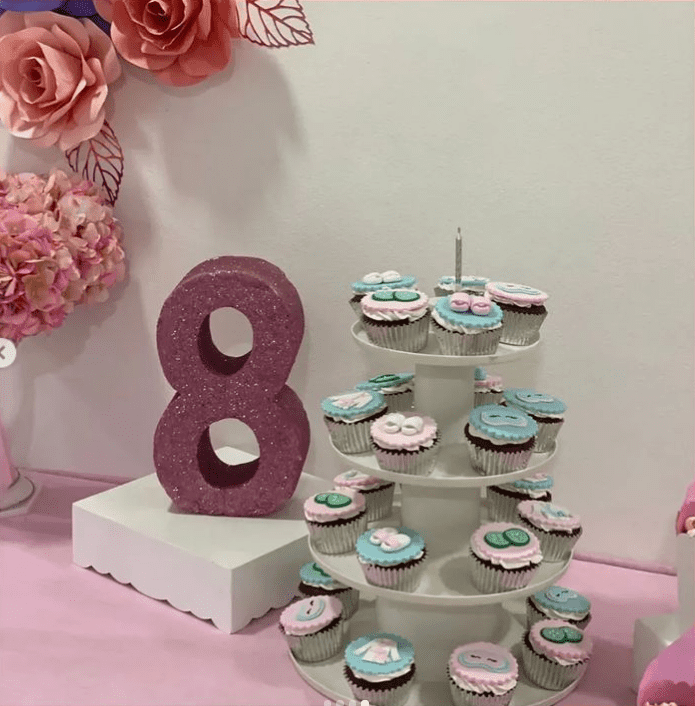 A High Tea Party 
A high tea birthday party screams (or should that be a delicate whisper) sophistication. Imagine plenty of tea, tiny sandwiches cut into triangles or squares with delicious fillings, small, dainty cakes, and other miniature treats. 
Choose cake stands to arrange snacks and mini cakes on, and dust off your grandma's delicate tea cups. Decorate the table with white napkins that are lightly tied with twine and small flower arrangements in the colors you favor. 
A suitable party backdrop would be giant tea cups, a plate, a balloon arch, and the prettiest flowers you can buy. Place two wicker chairs close to each other, and have the birthday lady and her friends pose for photos. 
Another high tea birthday option is having a long table with all your snacks and cakes and a mini balloon arch. This nice minimalistic backdrop gives off those high tea party vibes.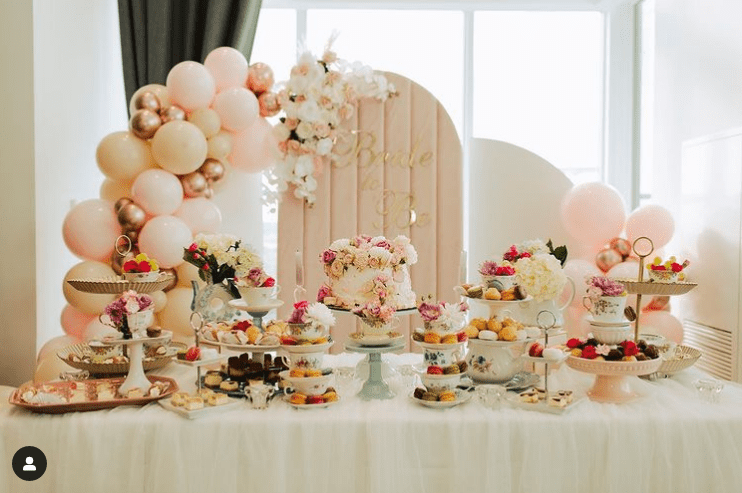 Ice Cream Party 
Kids adore ice cream, so why not make everything ice-cream flavored and ice-cream colored? 
You can have beach vibes going with this ice cream stand setup and everyone can make their own ice cream cones (or ice cream in a cup). This ice cream colored balloon arch with gigantic ice cream and lollies are ideal for an outdoor summer birthday event. Or go with this rainbow, balloon, and ice cream setup for a first birthday party?
You obviously need an ice cream birthday cake, and an ice cream cake smash for a little one's party is the cutest thing ever. For the little ones, instead of a big cake, choose ice cream cakesicles in various shapes and decorations. These cakesicles can also be nice snacks in addition to the traditional birthday cake. 
I adore this tall two-tiered pastel colored ice cream cake. It's like I can taste the delicious vanilla and chocolate goodness already. There's also an ice cream drip and sprinkle cake, the two-tiered ice cream cone cake, or the hearts and flowers ice cream cake. 
The adult version of this could be a cocktail party where you have a mixology setup and everyone can create their own cocktails.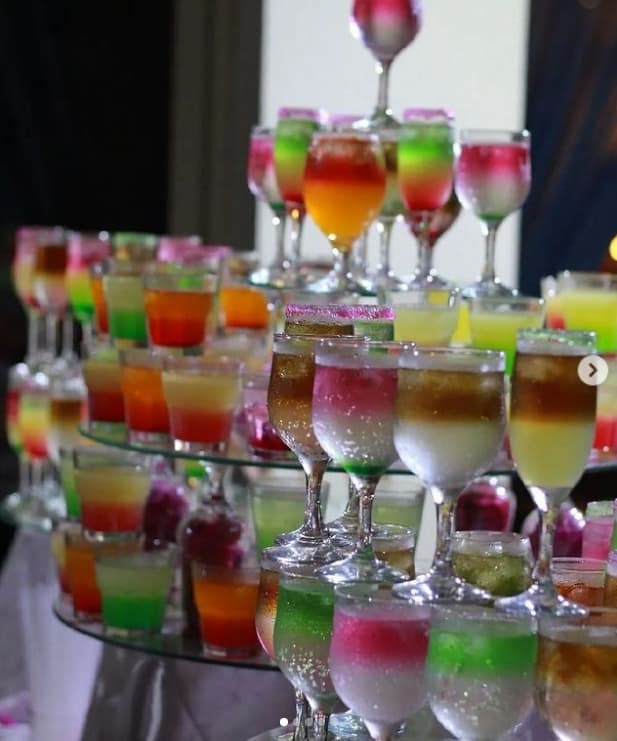 Birthday Party Ideas FAQs 
Question: What are unique ways to celebrate a birthday? 
Answer: Ways that you can uniquely celebrate a birthday are: 
Throwing a virtual birthday party so friends and family from far away can join the festivities 
Choosing a unique activity like skydiving, bungee jumping, or salsa dancing
Traveling to the Bahamas or Hawaii, and have a destination birthday 
Making a weekend or week-long celebration – doing something special for the birthday person each day leading up to their birthday, and then throwing a big party on their special day 
Going glamping or camping with close friends and family 
Attending a festival
Throwing a costume party 
Doing a scavenger or treasure hunt 
Question: What should I do for my birthday at my house? 
Answer: The world is your oyster, and you can do anything for your birthday at your home. Spend the day with self-care activities, or invite a few friends and family members over for dinner. BBQ, set up an ice cream or cocktail bar, watch movies, have a backyard picnic, or stargaze. 
Question: What are the most popular birthday themes? 
Answer: The most popular birthday party themes tend to change with the times and according to what's most popular that year. But some classic birthday themes never get old: 
Unicorns 
Mermaids 
Star Wars
Star Trek 
Animals or an African Safari 
Fairies 
Space 
A Decade party: The 50s, 60s, 70s, 80s, or 90s 
My Final Thoughts on the Best Birthday Party Ideas
The best birthday party ideas are within reach. You just need to brainstorm and find some inspiration.
The best idea for your party is one that works for you.
Think about the guest of honor. It is their birthday party, even though you may be planning it. Use what you know about them as a starting point, and then see which of these amazing ideas on my list you can tailor.
The best birthday party idea is a fairy party for the ladies and a pirate party for the men. You can have loads of fun with these best party ideas and adapt them so your guest of honor and party guests will have a blast.
You can plan the best birthday party. It simply starts with an idea.
Looking for specific party ideas? Check out our guides on the best mermaid birthday party ideas, Moana birthday party ideas, or Toy Story birthday party ideas.
Further Reads: