Turning half-a-century old is a major achievement and it deserves to be celebrated with a bang. So go ahead and plan an epic 50th birthday party for your beloved golden boy or girl.
However, before you get busy or lost in all the other aspects of party preparations, get the 50th birthday cake out of the way first. After all, cakes are always the focal point of every party, tying all other elements together.
So how do you go about picking the perfect cake for the birthday celebrant? I have collected the best 50th birthday cake ideas to help you out.
Now, I haven't planned too many golden birthday parties in my life, but the few I've helped with, coupled with significant knowledge of and experience in planning all sorts of parties and events, have taught me what to look out for and how to sift through thousands of great ideas available to us.
My Bottom Line Up Front
The good thing about people at least 50 years old is that their tastes have become refined. So I try to narrow down my cake choices to classy and elegant and to go for clean lines and a more polished look.
Moreover, by the time people get to this age, they already have deeply established interests and personalities, including their likes and dislikes, so it's easier to incorporate these into the cake. Of course, adding touches of gold wouldn't hurt.
The 50th Birthday Cake Checklist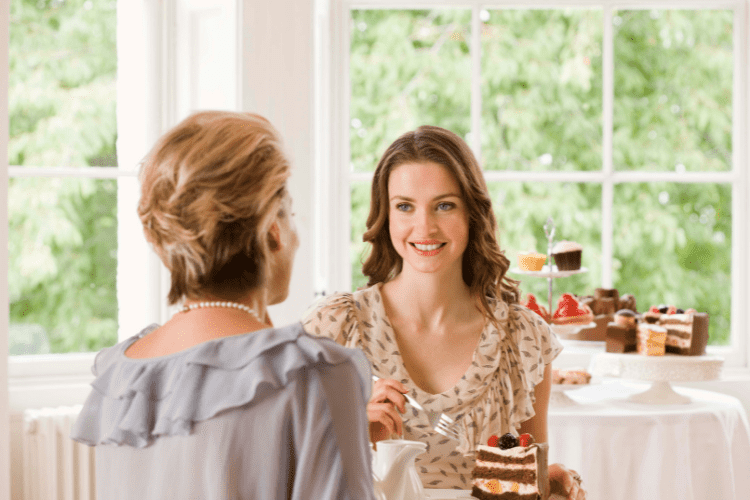 Getting a cake for a 50th birthday celebration may sound easy. But not really if you know that there are certain considerations other than a picture of how the cake would look. As such, it would help if you make a list of things you need to consider.
Flavor and Dietary Needs
Knowing the celebrant's favorite cake flavor should be the first order of business because that's the cake you will be going for. Is it chocolate, vanilla, mocha, red velvet, or lemon? Or perhaps the celebrant loves a coffee-flavored one? And if they want a much healthier choice, there's carrot and banana-walnut.
There is a long list of cake flavors out there, including the innovative ones, but it really depends on the bakery or cake shop you're asking.
And because we're talking about people who have been around for 50 years, certain health considerations can't be helped. Perhaps we talking about someone who can no longer have too much sugar or butter.
Or someone who can't have dairy or gluten? You have to keep their health issues in mind because the number one goal of this party is to make them feel special and to wish them an even longer life.
Budget
Set a budget for the cake. If we're talking about a huge party, remember that there are a ton of other things you'll need to pay for, such as the restaurant or venue, the catering, the decorations, and perhaps even the entertainment.
If the celebrant is your parent or family member and you're the one organizing and coordinating everything for a surprise party, then you need to delegate not just the tasks but the expenses, too. If someone else has pledged to pay for the cake, ask them how much they are willing to shell out for it, because cake prices vary quite significantly.
You may want to inquire with your local bakeshops first so you would get an idea of how much they charge for customized cakes. Naturally, the bigger and the more elaborate the cake's design is, the more expensive it's going to be. Prices will also depend on the ingredients and the decorating techniques.
For instance, you can expect a chocolate sponge cake to be cheaper than one with a banana walnut base, or that a cake covered with fondant and decorated with gumpaste figurines is more expensive than one with simple buttercream frosting.
Needless to say, your budget will set limitations on your cake options. And the earlier you know this, the easier it will be for you to come up with shortlisted cake ideas.
See also: 25 of the Best 40th Birthday Cakes Ideas
Who's Making The Cake?
Are you making the cake yourself? Is someone in the family making it? Or are you going to pick a baker or cake maker in your area? Whoever it is, your cake will need to be within that person's skills and capabilities.
Look into your baker's portfolio and see whether they can execute the design you have in mind given their own style and artistry. For example, if your baker is not very good at sculpting or forming figures using gumpaste, you may want to have a second cake option that uses buttercream frosting.
50th Birthday Cake Ideas: How I Came Up with a List
Since 50 is a golden birthday year, I looked for cakes that have gold accents to differentiate them from all other birthday cakes. I also tried to veer away from cakes with fussy or over-complicated decorative elements and go for those with classy and elegant designs.
This is because quinquagenarians and people who are older are more appreciative of the simple and basic yet more essential things in life. These are people who just want to cut through the crap, so to speak.
I also looked for cakes that fit into certain hobbies, interests, and personalities. Because while our celebrants may have already hit middle age, it does not mean they're boring.
50th Birthday Cake Ideas
For the Golden Boy
This small round chocolate-orange cake topped with chocolate ganache, chocolate orange slices, gold sprinkles, and a glittery topper would make any golden boy feel special. Especially if chocolate-orange is his favorite cake flavor of all time. This cake is just perfect for a small and intimate party with friends. (Cake by Faye Louise)
Here's a white, black, blue, and gold chocolate decadence cake that works great for a family-only celebration. The cake is topped with different-sized balls made of dark chocolate, some of them painted in gold.
The buttercream frosting boasts a modern cake decorating trend called the fault line, wherein one half-layer of buttercream with a ragged edge is added onto the supposedly final layer to make it look like there's a crack. In this cake, the half-layer is in royal blue with gold flakes on the fault line. (Cake by The Vanilla Bean)
This vintage blue three-tier cake with gold trimmings looks absolutely royal. It is simple but the gold filigrees give it a classic and vintage feel. (Cake by Sylwia Drozd)
Here's a cake fit for a dapper gentleman. This three-tier cake has a square base that's decorated with golden filigree, and the top tier is a suit with a red rose boutonniere. (Cake made by KJ Cakes)
For the Golden Girl
This simple, elegant, and very pretty two-tier all-white cake with gold flake and white sugar phalaenopsis blooms would surely make the birthday girl smile from ear to ear. Let's not even talk about that matching white donut pyramid with shiny gold balls. (Cake by Sherie Cake Land)
Here's a nude and gold buttercream drip cake for a gorgeous mom. It is decorated with piped icing, a couple of flowers, a Ferrero Rocher, and gold and white fan leaves for a dramatic effect. (Cake by Laurens Bakes)
Looking for a cake idea for a woman who's fabulous at 50? This pink or coral buttercream cake has smears of gold and pink on its surface, as if an artist painted random strokes on it. Making the cake look even more feminine are the real pink roses, angel's breath, and seemingly gold-dipped leaves.
Of course, let your celebrant know what you think of her with the proper cake topper. (Cake by Aham Dessert Connexion)
This stylish cream and gold two-tier buttercream cake is made even prettier with sugar flowers draped diagonally in front. The baker finished it off with a textured gold 50 topper made of fondant, too. (Cake by Cakes N Bakes)
For the Golden Music-Lover
This cake is great for any music-loving celebrant. Whether they love singing, playing the piano, strumming the guitar, or playing any instrument, a white cake with musical notes in gold, a score sheet, and a fitting topper would look perfect. You can substitute the keyboard with the appropriate musical instrument. (Cake by Lubee's Creation)
Here's a cake with an edible gramophone, microphone, and camera. It's not just for someone who loves singing and music, but it's actually for a total performer. (Cake by Truply's Crusty Cakes)
For the Motorbike Enthusiast
Who says fifty-year-olds can't be biker dudes? This themed cake says otherwise. This little cake was made to look like a fondant tire, topped with a motorcycle toy. It is the perfect size to be shared by the celebrant and his biker gang. (Cake by We Bake 4 U)
Here's another example of a motorbike cake. This time, the bike and the tires are in fondant. (Cake by Biliq Deliciouse)
A cake honoring "the man, the myth, the legend" who turns 50. This orange buttercream cake is topped with dirt made of mudcake and a cut-out cardboard or plastic topper. (Cake by Sweet Stuff Cakes and Cookies)
Do you need a simple cake for a Harley Davidson fan? Here's one, made of chocolate sponge cake and homemade chocolate fudge sauce, then covered in orange buttercream, with chocolate dripping down its side. Complete the look with a printed edible rice paper laid flat on top of the cake. (Cake by Heavenly Bakes)
Soccer Dad Cake
A dad who loves soccer deserves nothing but the best soccer cake when he turns 50. This three-tier fondant cake with gold dripping and a soccer ball balancing on the edge of each tier is simple but effectively sends the message across. (Cake by Hanoli Cakes Inc.)
For the Sweet Tooth
For the golden celebrant with a sweet tooth, what better cake is there than one topped with all the sugary treats they love?
This chocolate buttercream drip cake looks easy, quick, yet fun to make and decorate, so if you plan on making the cake yourself and you're not great with sculpting fondant, this is how you ought to do it. (Cake by The Happy Hedgehog Baker)
How about a chocolate buttercream cake with an overload of Guylian chocolate seashells? (Cake by Jana's Little Bakery)
Number Cake
How old are you? This cake spells it out for everyone. Shaped into the numbers 5 and 0, this banana cake is topped with buttercream icing piped from different nozzle sizes, accented with gold sprinkles. (Cake by Dolce Dreams)
We have another number cake here. It is a chocolate sponge cake with Nutella buttercream and it is topped with macarons, meringue, white and strawberry chocolate bars, icing, and chocolate-covered strawberries. (Cake by The Cupcake Kitchen)
Modern Sculpture Cakes
There are cakes that actually look like they are sculptural works of art created by artists. This gorgeous cake, for instance, applies a few modern cake decorating techniques and devices, like buttercream marbling, fault lines, macarons, gold dusting, and edible wafer paper sculptures. (Cake by A Cake Boutique Lima)
Who says 50-year-olds can't have anything fun and candy-colored? This very youthful pink, blue, and purple cake is covered in buttercream with a watercolor look. It features edible wafer paper sculptures on top, along with macarons, chocolates, a cake popsicle stick, and an acrylic topper. (Cake by Higgins Bespoke Cakes)
Crown Cake
https://www.instagram.com/p/CcNn9EFu82W/
If you want something really out-of-the-ordinary, then this is the cake you should be looking at. A solid green cake is not something you'd see every day, so it succeeds at being a show-stopper. Completing the look of this two-tier green cake is a golden crown on top. (Cake by Vanilly)
Powered by Alcohol
For the golden boy who also loves his Jack Daniel's, this "Aged To Perfection" cake would surely make him laugh. This cake has three flavors: vanilla, chocolate, and pineapple, with fondant frosting. It is topped with miniature bottles of real JD, complete with fake ice cubes. (Cake by Indu's Cakes)
Here's another Jack Daniels's cake. This Prussian blue cake also has gold-dusted chocolates on top, as well as a gold drip. (Cake by ABS Bakes)
How about a cake with bourbon, chocolates, and caramel popcorn? (Cake by Mandy Grogan)
Someone who loves her white wine would love this Prosecco cake. The golden girl is even called the Prosecco Queen by people who know her best. Top this cake with pink chocolate drip, piped icing, sprinkles, and some chocolates and meringue. (Cake by JS Cakes)
A tequila-inspired cake is the best cake for someone who loves it. Top it with lime and some gold and white sweets. And oh, those little sombreros on the mini tequila bottles are such a cute touch. (Cake by Alyssa's Kitchen)
Inspired by the Sea
If your golden girl loves the sea and the sky, this cake with blue buttercream waves would surely make her happy. Complete the look with some gold and white accents, like a gold-painted macaron, bunny tails and feathers, paper roses, a "50" topper, and a paper accordion. (Cake by Baked By Julie)
Bouquet Cake
Giving your mom or a very special woman in your life flowers and cake for her 50th birthday is a wonderful idea. But you know what's better? If it's a cake and a bouquet rolled into one.
Take for example this lovely white buttercream drip cake with splashes of gold and topped with a bunch of fresh blooms in shades of white, pink, purple, and lilac. (Cake by A Cake Boutique Lima)
This two-tier vanilla cake with mascarpone cream and raspberry jam is topped with beautiful peonies. It's not really a bouquet cake since it doesn't have an overload of flowers, but it's lovely nevertheless. (Cake by Jindas Cakery)
They didn't use real flowers, but this elegant cake is very feminine and lovely. (Cake by NL Cafe Cakes)
For the Outdoorsy
This cake was made for someone who loves the outdoors. It has a buttercream frosting and features a buttercream waterfall and a fondant canoe and pine trees. (Cake by Tara's Kitchen)
Portrait Cake
Honor your golden celebrant by putting their picture in front of the cake. This little two-tier metallic cake does exactly that, with pink flowers flanking each side of the picture. (Cake by Its 9 Jas Cakes)
This portrait cake looks a lot neater as the golden girl's photo is smaller and is bordered by a golden frame. It is also a geode cake, but not quite, because it only has gold balls instead of colored sugar crystals. (Cake by Suzhan Cake)
Geode Cake
https://www.instagram.com/p/CcGiP5_M34L/
Speaking of a geode cake, this one's pretty neat. This black and gold 50th birthday cake has two tiers, with the first one wrapped in a thin marbled sheet of wafer or rice paper and the top tier featuring a geode with clear black crystals made of sugar. (Cake by Just Cakes By Veema)
Printed Cake
Another innovative cake decorating trend is printing on edible wafer paper using edible ink. The finished product would look like you just covered your cake with either a wallpaper or a watercolor painting. It depends on your design.
This luxury two-tier masterpiece, for example, looks like a work of art. It also uses the buttercream fault line technique on the lower portion and is finished off with flowers and macarons on top. The caveat to having a cake this splendid and beautiful? You wouldn't want to eat it! (Cake by A Cake Boutique Lima)
Monogram Cake
Monograms cakes look elegant and classy, especially when done right. This black and gold fondant monogram cake is one of them. (Cake by Teapot Bakery and Cafe)
For the Bag-Aholic
Most women have a weakness for bags and shoes, especially the Louis Vuitton ones. So if we're talking about one, then getting an LV cake should be a no-brainer. This luxury cake uses edible wafer paper printed with the iconic LV logo. Toss in a couple of gold macarons, and top it with an LV wafer paper sculpture. (Cake by A Cake Boutique Lima)
Watercolor Cake
This Disney-inspired cake showcases the oil painting technique, wherein the cake artist uses a palette knife to apply strokes of colors on a buttercream canvas. This cake has metallic sprinkles to complete the look. (Cake by Epping Cakes)
Another example of a watercolor cake. This very colorful and cheerful 50th birthday cake is also embellished with large sugar orchids, purple leaves, and orange macarons. (Cake by Cakes By Farha)
Poker Night Cake
Someone who loves his poker night with friends would be happy with his card-inspired 50th birthday cake. This chocolate and vanilla cake for the gentleman boasts lots of fresh organic strawberries inside and it is covered with buttercream frosting with some blue chocolate dripping down one side.
It is topped with spheres made of chocolate and printed play cards, then finished off with a handpainted picture. (Cake by Lolo's Sweet Creations)
Couple Cake
What if a husband and wife turn 50 at the same time and a joint birthday party is held for them? It's either they share a cake, or they each get a cake that complements the other. Take this couple cake for instance.
The wife gets something very feminine, with light-blue buttercream and pretty roses and peonies on top, plus dried grass for a bit of drama.
The husband, meanwhile, gets a masculine cake with dried fruits, a chocolate sculpture on top, and a sheet of fondant — in the same shade of blue as his wife's cake — draping on one side of the cake. (Cake by Sweet Dakita)
If the couple were to share one cake, then this one would be a great example. It's not exactly gender-neutral, but it has a combination of masculine and feminine qualities to it.
The two-tier cake in black buttercream with a ridged texture and a spray of gold has a no-nonsense masculine feel to it, while the white lilies give it a delicate feminine touch. (Cake by Summer Genetti)
Fruit Toppings
Cakes with fruits as toppings are always refreshing to look at. But you can go the extra mile with a cake like this one. Aside from strawberries, raspberries, and blackberries, this vegan chocolate cake with buttercream also has fresh flowers, succulents, and eucalyptus leaves. (Cake by Michelle's Cake Creations)
Hobby Cake
A cake that shows the celebrant's hobbies would be special because it would reflect how well you know them. This cake is an example. It shows us that the golden boy loves playing golf, loves being a handyman with all those carpentry tools, and loves drinking beer. (Cake by Asli's Cakes)
Here's a nice cake for somebody who loves fishing and hunting. This lovely green buttercream cake has dried leaves and fondant figures. (Cake by Sweetcake Studio)
A woman who loves sewing and needlework would surely feel giddy when she sees this cake. This creamcake features fondant detailing for all the sewing tools. (Cake by Jubilee Bakery)
Money Cake
How about a money cake for someone who loves money? This cake has printed money all over its body, and it is topped with macarons, cookies, chocolates, and cold cash. (Cake by The Poppery)
Fiesta Cake
Who can resist the sunny and happy colors of this fiesta cake? It has flowers, pinata, sombreros, guitars, tacos, cacti, and I can even see a glass of margarita on the side. (Cake by Joey Got Cakes)
Frequently Asked Questions
Question: What are Cakes for Special Dietary Needs? Do Bakers Have These?
Answer: Since we are talking about celebrants who are "not getting any younger," they may already have special dietary needs and may ask that the cake and food served at their party be compliant with their dietary requirements.

Depending on their specific ailments or health conditions, their cakes may need to be gluten-free, sugar-free, nut-free, dairy-free, or egg-free. As such, it is important to ask your chosen baker whether they can accommodate your request for such a cake. Most big cake makers have already come up with their own recipes for healthier cakes.
Question: I Want my Cake Fresh, so Why do I Need to Order it at Least Three Weeks Early?
Answer: You need to order your cakes a few weeks in advance because your baker would also need to attend to other custom orders and you wouldn't want to be at the end of the queue as your party nears. Your baker would also need to talk to you about your cake's specifications, including the flavors and the design.

As such, the two of you may need to have a series of back-and-forth exchanges first before everything is finalized. Additionally, your baker would need to source or buy all the ingredients she will need to make your cake. You may also want to know that custom fondant figures or accents need a bit more time to dry.
Question: Are Cakes Picked Up or Delivered?
 
Answer: It depends. If your cake is small enough and could fit in the passenger seat of your car, then you can pick it up, either a day early or right before the party.
When you pick it up, just make sure to drive slowly and carefully so the cake doesn't rock. However, if your cake is bigger and with a more complicated design, just ask for it to be delivered to where the party will be on the day of the event.
Conclusion
Turning 50 is a privilege not all of us get to enjoy. So a golden birthday really needs to be celebrated in the most memorable kind of way. And one of the things that would contribute to this is the cake.
So as long as you have the budget and energy for it, go all-out as far as your cake is concerned. Get one that will blow the celebrant and all the guests away.
Recommended Reads: