Graduation is a huge milestone for anyone and it deserves to be celebrated most memorably. And just like in any other celebration, the cake is the pièce de résistance. So, if you have the honored task of getting this one party essential but don't know where to start, you've come to the right place. After years of seeing family members and friends graduate from school and planning parties for them, I have come up with a collection of graduation cake ideas to share with you.
My Bottom Line Up Front
I prefer graduation cakes without a prominent gum paste mortarboard hat and a rolled-up diploma. This allows me to be more creative and add more personalized details to the cake, like the school or university mascot or the tools of the graduate's profession.
Your Graduation Cake Checklist
The secret to getting a good graduation cake — or any celebration cake for that matter — is to put some thought into it. Whether they are graduating from grade school, high school, or college, graduates deserve to feel extra special on that day and their cake needs to convey that. What I'm trying to say is that don't just settle for the generic graduation cake with the tasseled cap, diploma, and the word "congratulations" written on it. Sure, you're already throwing a party, but go the extra mile and personalize the cake.
So, other than writing the name in icing, how do you go about personalizing a graduation cake? You may want to refer to the checklist below.
Cake Flavor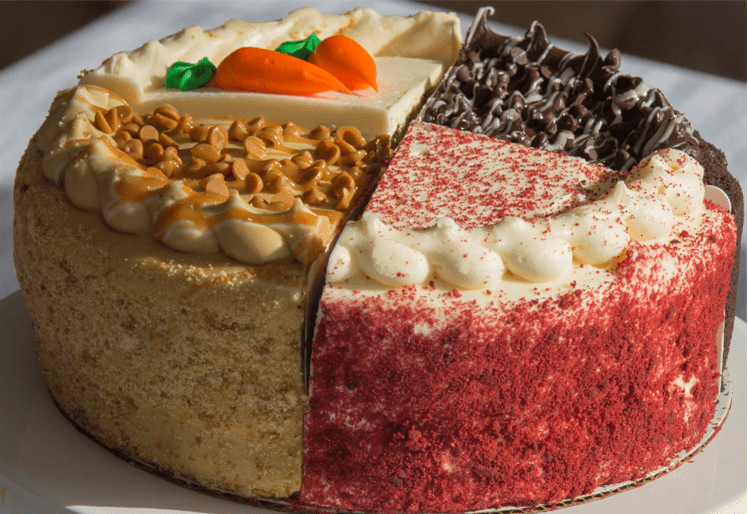 Get the cake in the graduate's favorite flavor. Whether it's chocolate, vanilla, lemon, mocha, or whatever flavor, the cake has to be something the celebrant would enjoy eating.
Sometimes, the flavor dictates how the cake would look on the outside, too. For instance, soft vanilla cream cakes with real fruits on top would not allow you to add any type of fondant decoration, so you'd have to think of other ways to personalize them.
Graduate's Age
Personalizing a graduation cake is easier with the graduate's age in mind. For instance, if the kid is graduating from elementary school, you can work around incorporating his or her favorite show into the cake's design. You have a license to be more fun and colorful with your cake ideas if it's for someone younger. Meanwhile, if we're talking about a cake for someone who's graduating from college, you can insert some humor into your cake by incorporating an inside joke, or perhaps even a green joke.
Graduate's Personality
Factor in your graduate's personality when coming up with a graduation cake idea. This would help you decide on a color palette and a theme for your cake. Is she a girly girl who reminds you of Elle Woods in Legally Blond? You can go for a pink-colored cake or something with glitters on it. Is he the athletic type? You can get a sports-themed graduation cake.
Your Budget
Cake prices can range from cheap to pricey, depending on the size, flavor, and design. You will have to decide how much you are willing to spend on a graduation cake considering the other expenses for the party. You can then see how your cake idea would fit with your budget.
How Big the Party Is Going to Be
If we are talking about a small and intimate graduation party, then a small cake would be good enough. But if you're planning to host a big party or one in honor of multiple graduates, then it's going to be a bigger cake with a more impressive design. Getting matching cupcakes is also a good idea to make sure all the guests get to taste the cake without having to pass slices around.
Your Cake Maker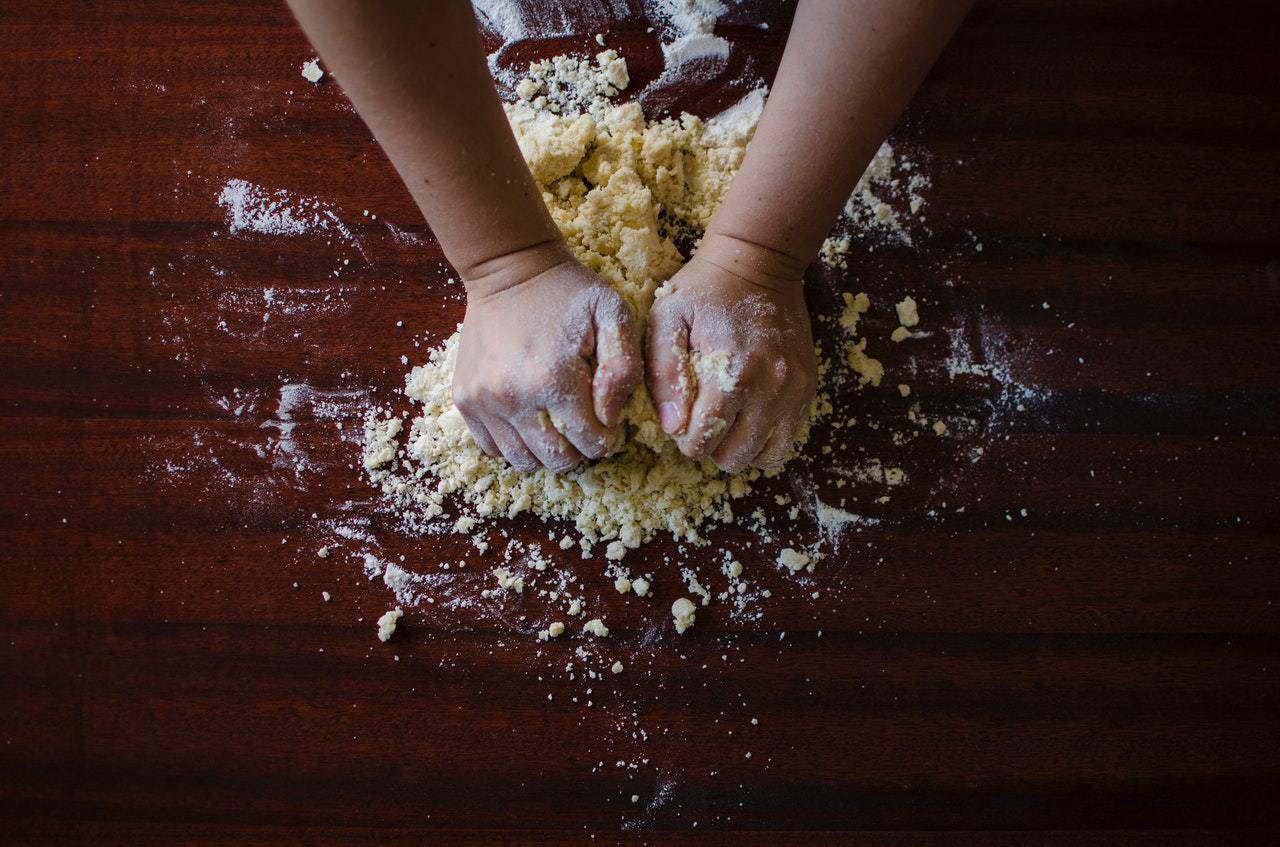 Are you making the cake yourself? If you are, you will have to consider your baking and decorating skills. So you will have to plan your cake design according to your capabilities.
If you are not baking and decorating the graduation cake yourself, do you have someone in mind? Does this person make good-tasting cakes? Cake makers also have their distinct decorating styles, so you would want to keep this in mind when deciding on a specific design. If you want a fondant graduation cake, for instance, look into the cake maker's fondant sculpting skills and how well they could execute your design.
How We Picked Graduation Cake Ideas
I don't have any strict criteria for coming up with a list of graduation cake ideas. However, to be honest, it is rather hard considering that even graduation cakes fall into a "stereotype." Like what I've said earlier, when you mention graduation cake, people automatically picture something with a graduation cap and a rolled-up diploma. So I tried to veer away from this generic image in our heads to give you something different. I made sure to look out for cakes that are creative, interesting, and unique.
However, I did organize the cakes into several categories to make it easier for you to narrow down your choices. You can pick from simple cakes,
Graduation Cake Ideas
Small, Simple, and No-Fuss
Small, simple, and no-fuss graduation cakes are perfect for intimate family gatherings at home or a restaurant post-ceremony. These are also the types of cakes that any amateur baker and cake artist can make because they won't require mad cake decorating skills. So, if you plan on making one as a labor of love for your graduate, these cakes should serve as your inspiration.
A cake can be basic and simple without looking shabby or cheap. This cake by McCakes only requires you to cover the cake with buttercream, add a layer of dark-colored and ragged-edged fondant at the bottom, toss in some cake balls or gum paste balls of various sizes, and top it with a congrats sign.
This cake by A&S Handmade only has multiple fondant layers for its surface. Top it with a little fondant graduation cap and a "Graduation Day" or "Congratulations" acrylic topper, and voila!
This creation by Tasty Treats – Cork is yet another example of a very simple graduation cake that still gets the message across without the frills. It looks very clean, with just white fondant and piping, and black sugar letters.
Bendito Bakery takes a simple cake and makes it look classy by picking royal blue for the piping, adding gold sprinkles, and topping it off with a round acrylic topper smeared with gold and blue icing.
You can also take any generic-looking celebration cake and transform it into a customized graduation cake by merely planting the appropriate topper. This cake, for example, is a simple white cake by CBJ & Company piped with white icing on top. You can customize it by adding candy sprinkles in the graduate's school colors and finish it off with a custom-printed topper that bears the school abbreviation and the graduating class.
Elegant and Dainty
You can turn graduation cakes into something elegant, dainty, and feminine, especially for female graduates. Cake decorations do not have to be limited to acrylic toppers and gum paste or fondant caps and diplomas. You can also add fresh or sugar flowers and perhaps use some gold leaf, too.
This lovely cake by Nuna Bendayan is perfect for a young lady who finished high school or college. It has the usual graduation cake elements, with the addition of huge white sugar orchids.
You can also use fresh flowers, like these white roses on a cake made by Cupcake Garage.
This embroidery cake by A Love For Cakes Bakery would also make a pretty graduation cake. No need to add the cap and diploma. Just get an acrylic graduation cake topper that complements the colors of this work of art, and you're done.
Look at this elegant and unique pink cake by M Anwar. It is interesting and unique because of those pretty petals that seem to cascade down the front. It's even hard to tell if these are real petals or something else.
Here's yet another elegant and dainty cake by M. Anwar. This could be any cake, really, but if you add a graduation cake topper, you'll be good to go.
What can be more elegant than white, gold, and a little blush? This cake by Bake for Me by RENAS.
You can also use fake flowers as pretty accents to your graduation cake. Just make sure to pick ones that are well-made and are not too plastic. Take this cake by Emily's Kitchen for example. It uses fake peonies, but because of the choice of colors, the gold flakes, the gold calligraphy sign, the one-tone macaron, and the gold balls on top, the cake looks very elegant and pretty.
Degree-Themed Cakes for College Graduates
For those who just graduated from college, you may want to get a cake that is inspired by their newly earned degree. Getting a cake like this would tell them how proud you are of them for being a newly minted nurse, doctor, lawyer, or what have you. It also gives the message that you are acknowledging the hard work they put into their studies just so they could become professionals.
This baseball cap-shaped cake by The Cake I Baked, for instance, is for someone who just finished police academy.
Make your new engineer feel special with a custom graduation cake like this creative fondant cake made by Bubzy Krish.
Look at this graduation cake for a new architect by Bake For Me by RENAS. You'll see that you don't have to build a fondant house for this architect cake because a floor plan on a fondant sheet does the job very well. You can even just print it on a parchment sheet.
A music major would love a graduation cake like this one by Art & Cake. It is a simple black cake with gold music notes in fondant and an acrylic name topper.
This graduation cake for a new chemist by Sukkar may be very basic and easy to do, but the green-colored goo spilling out of the test tube is dramatic against the white cake.
A film school graduate would love a cake with a camera, a clapper board, a reel, and some stars, just like this creation by Baked By Opy.
If you have a new doctor in the family, get something with all the tools of the trade, like this cake by Thulle The Cake Diva.
A simple rectangular cake dressed in a doctor's suit and a stethoscope is also a neat idea. What looks like an organ with bloody veins in this cake by Iqra House of Cakes is optional.
This physics fondant cake by Ranas Cakery is cool, with its blackboard and equations. And Newton's apple makes it rather playful.
A fondant prescription pad in lieu of an acrylic topper is a good idea for a pharmacist cake. This cake, made by Cakes By IQ also has pills scattered all over it.
Surprise your new archaeologist with an excavation site cake, complete with dirt, rocks, and fossils. This cake is by Arte Pastel.
It's About the Alma Mater
Many of us take a lot of pride in our school or university. Especially if we are talking about very old and established educational institutions. So if this is the case for your graduate, you may want to go for a cake that bears their alma mater's colors, logo, or mascot.
Check this cake by IC Cakes with the Arizona State University's logo and colors.
This university-themed caked by Sweet Moments is simple but made less boring with fresh flowers on top and a crystal chain on the bottom.
If we're talking about a school with a popular mascot, then you can go for that, too. This is especially a good idea if the graduate plays for the school's football team, is a cheerleader, or is a member of any group or organization named after the mascot. One example of a mascot cake is this bulldog-themed creation by A Love For Cakes.
Fancy, Whimsical, or Playful
Give your graduation cake a fancy, whimsical, or playful touch and make it the party's conversation piece. Such cake will surely steal the show and will be remembered by the honored graduate for years to come.
What can be more whimsical than butterflies in soft pastel hues on a soft pastel-colored cake? This cake by Arte Pastel is truly Instagram-worthy.
What can be more playful than this cognac-themed graduation cake by Caked By Niqua? Surely there is an insider joke to this that may have something to do with the graduate's bar escapades during college days.
Graduation means finally saying goodbye to those long nights of studying and doing research for a project. And this cake by Arte Pastel delivers that message quite effectively. You can make it funny and relatable by customizing what's written on those sheets — preferably an anecdote about the graduate as a student.
This graduation cake by Debbie Thomas is made fancy by the blue and gold wave-like trimmings and the wavy gold candles.
See also: The Best 50th Birthday Cake Ideas [2022]
Fruits and Chocolates on a Cake
Fondant or gum paste gives your cake a lot of flexibility design-wise, but there are also a lot of people, like me, who don't like it because it's just sugar dough. So if you are not into sugar sculptures but also don't want your cake to look bare, you can use fruits or chocolates.
Who needs fondant if you have these chocolate-coated strawberries for toppings? This cake is by Liv's Bakes.
This rich and decadent chocolate cake by Lisa Baker has chocolate shells and chocolate-covered strawberries.
Here's one topped with chocolates and gold-dusted strawberries, blueberries, and raspberries. This berry-chocolate treat was made by Coco Cakes.
Frequently Asked Questions
Question: How early do you need to order your graduation cake?
Answer: It really depends on who is making your cake and how busy they are. Some bakeries or cakemakers get fully booked very quickly, so they usually ask clients to phone in their orders several weeks early. You also need to remember that, unlike birthdays, graduation season means there'd be a lot more people ordering cakes at the same time. So you would want to get your cake design ready weeks before the event, and never order last minute.
Question: What constitutes a custom graduation cake?
Answer: A custom graduation cake is any type of graduation cake that goes beyond regular or traditional cake work. It would entail decorative details required by the client, such as flowers, handmade fondant details, special toppers, buttercream piping, and gold flakes.
Question: How long can you keep a graduation cake before it goes bad?
Answer: Cakes can stay fresh three days to a week at room temperature. And when you put whatever is left of your graduation cake inside the freezer, it could last for months. That means you could eat and enjoy your graduation cake long after the party as long as you keep it frozen.
Conclusion
The truth of the matter is, most kinds of cakes can be a graduation cake as long as it's something that the graduate would truly like and appreciate. That Star Wars birthday cake you got for your son could very well be his graduation cake when he graduates from elementary. All you need is to plan the appropriate topper. You will see that when it comes to graduation cakes, your design can be flexible because there are no hard rules, but I hope you enjoyed the ideas above.
Recommended Reads: