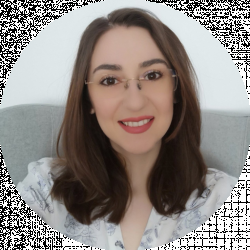 Latest posts by Alexandra Gavrilescu
(see all)
As a kid, choosing a specific birthday cake design is relatively easy since you know exactly what your favorite cartoon character or superhero is. As a teenager and then as a young adult, this process becomes a bit more complicated. At 21, I didn't know what kind of cake I wanted, so I let my mother surprise me.
By the age of 23, I was into playing the piano. Therefore, I knew exactly what I wanted: a cake shaped like a piano, which I got. Now, at 32, I just want something simple yet elegant, with a fresh taste that's not very sweet, and many berries or exotic fruits.
If you consider choosing a birthday cake for your or a special one's 21st birthday, look no further. I've come up with a detailed list of the best 21st birthday cake ideas. It's impossible not to find at least one that will match your preferences while also solving the daunting task of finding the right cake.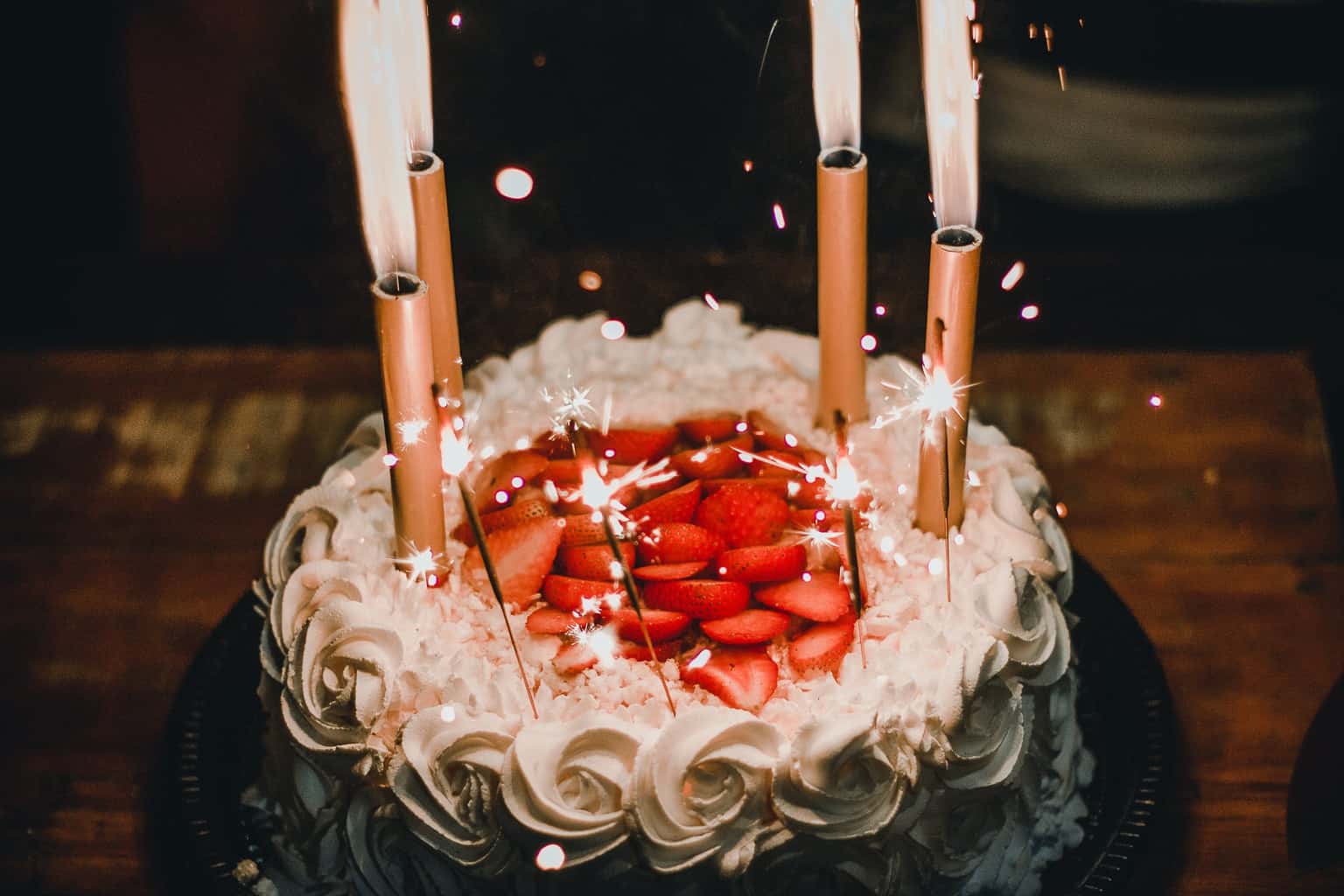 My Bottom Line Up Front
All the cakes described below look fantastic and have a delicious taste. It's all up to your personal preferences and taste. Some might be chocolate lovers, while others (like me) would prefer something fresh, full of sweet-sour berries or exotic fruits. Also, my taste for sweets has changed since I was a little girl. Back then, I would have always chosen chocolate over vanilla or fruits.
Nowadays, I'm all about fresh and lightweight textures, pudding-like or mousse fillings, and my favorite fruits, including raspberries, strawberries, kiwi, pineapple, and mango. On the other hand, folks such as my husband prefer a more consistent cake that has a denser consistency. They might like ingredients like chocolate, caramel, truffles, hazelnuts, crunchy fillings, and sweet cake icing.
Out of all the ideas I've presented below, I still want to try a cake shaped like my age (and that's next on my birthday cake list). Other than that, my favorite ones are elegant cakes that feature floral topping elements and travel-themed cakes since I'm a travel enthusiast.
The Best 21st Birthday Cake Ideas – 12 of the Most Popular Options
Let's find out the most popular 21st birthday cake ideas. I've grouped them into categories to make it easier for you to find the one you're looking for.
The Best Birthday Cake Ideas for 21-Year-Old Women
1. Cake Shaped Like the Age of 21
I must confess that this cake shape was my dream option last year when I turned 32. However, something didn't go as planned, and I finally got a four-season cake with four different sections, each made from other ingredients. It was delicious, but I occasionally still think about a number-shaped cake for my next birthday.
Mini pavlovas work amazingly as the base of this cake. Throw some faux or real flowers on top, along with fresh fruits and heart-shaped readable figurines, and you've got yourself a beautiful 21st birthday cake.
2. Elegant Flower Cake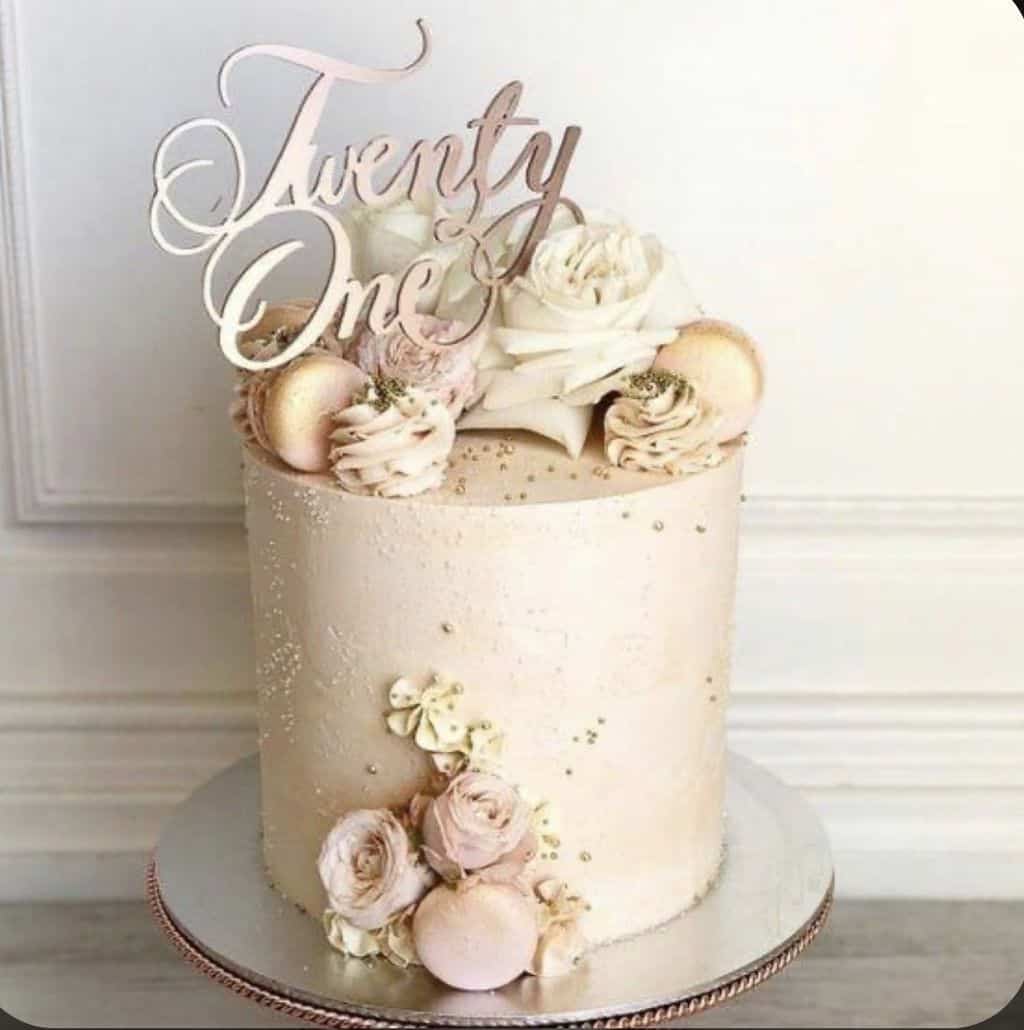 I will always think that a simple yet sophisticated-looking cake is the perfect choice for any celebration. With that in mind, picture this: an off-white or pale pink cake with a marble effect on the icing and a well-elaborated peony or rose on top. Sounds great, doesn't it?! You could opt for golden leaves around the flower for an even more elegant result instead of your traditional green ones.
3. Chocolate Drip Cake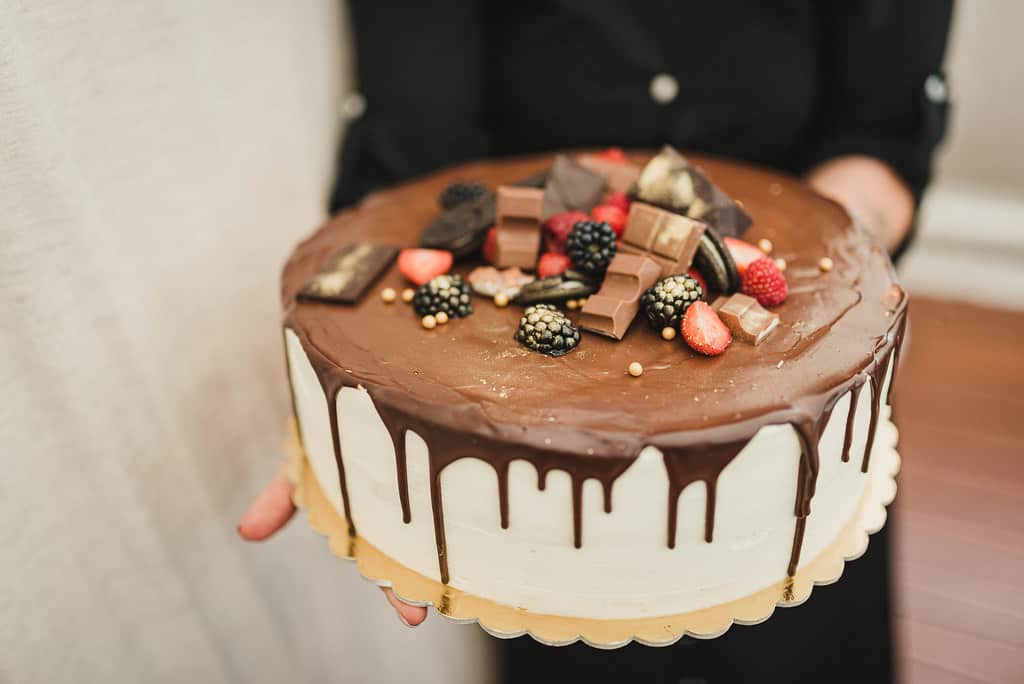 This is the to-go option for all those who love chocolate in all its forms. It's a decadent birthday cake with smooth white frosting and chocolate drips all around it. On top, feel free to add all your favorite sweets such as cocoa biscuits, Oreos, chocolate bits, Kinder treats, and more. The chocolate-drip cake is for those who aren't afraid to indulge.
4. Champagne Bottle Cake
When you turn 21 is when you can start drinking (responsibly, of course). So, it's like saying goodbye to your teenage self, letting go of the dolls and adolescent drama, and serving a cake shaped like a champagne bottle. Or, instead, you could insert a real champagne bottle (with champagne in it) in the middle of the cake.
5. Red Velvet Cake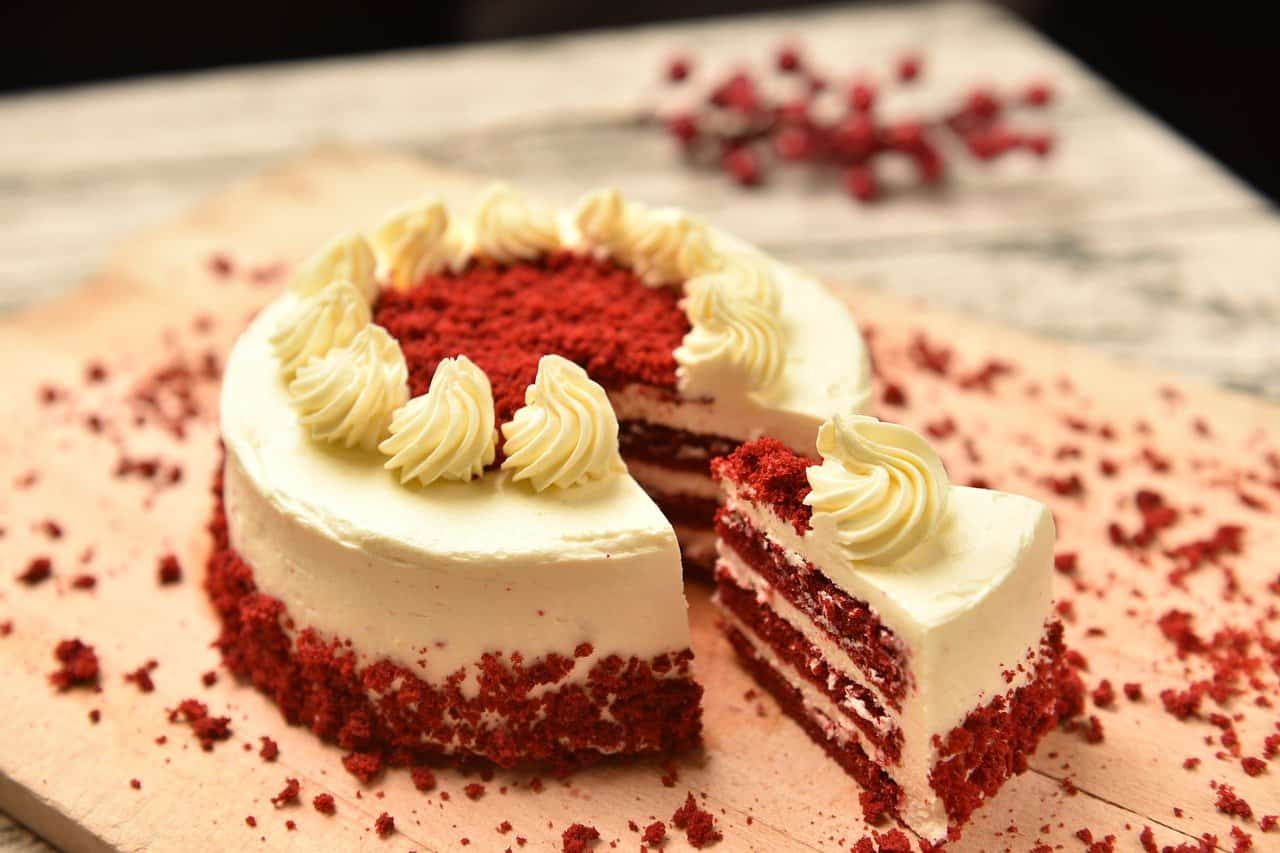 Who said red velvet cake is only suitable on Valentine's Day?! If that's what you prefer, go ahead and have a blast by serving red velvet cake at your 21st birthday party. It's a timeless and classic cake flavor that will never go out of style. Moreover, its vibrant red color turns this cake into a real festive choice. You can use vanilla or strawberries as frosting or add a light cocoa flavor to the filling.
See also: Sunflower Cake Ideas
6. Travel-Themed Birthday Cake
That would be totally me. I would love to receive this type of birthday cake since I love traveling. Many people would probably place a mini Eiffel Tower made of sugar on top of the cake because let's face it, Paris is a top favorite destination. However, I would personally choose something else like a landmark from my favorite places: Rome (Italy) or Luzern (Switzerland).
Another way to look at it is the symbolism behind the shapes on top of the cake: 21 represents an important milestone in anyone's life, the beginning of a new thrilling chapter that awaits. So, what better way to mark that moment than with edible images from the favorite places of the birthday girl.
The Best Birthday Cake Ideas for 21-Year-Old Men
1. Luxurious Yet Minimalistic Cake
This cake looks like a million bucks. It's so luxurious with its discreet golden details and blue-gray touches around the base part. Some would say that choosing or making a birthday cake for a guy is more straightforward than doing the same for a girl since guys are known to be less picky. However, most of them don't really care what the cake looks like, but more about its taste.
That's relative, and it varies from one person to another. Coming back to our minimalistic birthday cake, less is more applies in this situation, too. Metallic accents and the birthday boy's favorite color will suffice. The cake topper should also be simple and elegant. Candles are optional (ask him if he wants any).
2. Sports-Themed Birthday Cake
My husband is a fan of the Arsenal football team (UK). So, I bet he would definitely love to receive this kind of birthday gift (hmm, writing this just gave me the idea to customize his next cake with the elements of his favorite sports team since his birthday is approaching). Boys (and men) are very proud of their favorite sports club, so they're into all things related to that.
For instance, my husband just bought himself several Arsenal-branded accessories, including a winter scarf, a hat, and glass coasters. For instance, you can order a cake with the team's logo on the top or on one side of the cake. All that's left is to cover the entire thing in the team's colors.
3. Beer-Shaped Birthday Cake
You may say this is a stereotype, but many guys I know would be delighted to get a birthday cake shaped like a beer mug. They'll see it as funny. After all, besides cake, all the birthday party guests will also have beers and cheers. The filling could be made of a lot of buttercream and chocolate or vanilla, based on what he prefers. Finally, the fake beer foam could be made of whipped cream, and the top could say a short birthday wish or message.
4. Vegas-themed Cake
Ok, I admit that Vegas isn't my cup of tea. Nonetheless, Las Vegas is a dream destination for many young adults about to turn 21. If the birthday boy cannot enjoy a trip to Sin City, perhaps this Vegas-themed birthday cake could ease some of that desire. Brace yourself because this type of cake is pretty complex and has numerous intricate details, making it harder to do and more expensive.
5. Guinness Cake
I've left the final two spots for a couple of boozy cakes. As long as you and your guests love chocolate, the rest of these cakes' ingredients will certainly uplift everybody's spirit and put all of you in a celebratory mood. An Irish baker initially made the chocolate Guinness cake. It's a simple yet effective and delicious recipe.
6. Red Wine Cake
This chocolate birthday cake will be lightened up by its red wine content. Its texture and taste are a bit similar to the famous Black Forest gateau. Now that the birthday boy has turned 21, he's allowed to drink wine, only that, in this case, the wine is used to create this wonderful cake.
BONUS Idea: If the birthday boy truly wants a cake that contains a bit of alcohol, you could also consider the Irish whiskey cake. This cake is made with…yes, you guessed right, Irish whiskey, but you can also prepare it with either American bourbon or Scotch.
The Best 21st Birthday Cake Ideas – FAQs
Question: What Are Some Out-of-the-Box Cakes for 21-Year-Olds?
Answer: There are a few options that could be seen as unique and non-traditional:
Donut cake – this is more than just what would be your regular cheat day. It's a treat anybody will love to indulge in, from kids to adults. All you have to do, if you want to do it yourself without too much effort, is to buy a couple of doughnut boxes from that fancy place you love so much. Then, place them together in an upright stack on a cardboard cone just a couple of minutes before the moment when all of you will sing Happy Birthday;
Cookies and cream cake – this would be almost an anyone's dream come true. The cake has Oreos and other chocolate cookies on top. It's filled with a mix of chocolate and buttercream. It's a decadent delight full of crunchy and delicious Oreo bites;
Froot Loops cake – with this cake, you'll transform the birthday boy or girl's favorite breakfast option into a delicious party treat. The filling should be made of cereal milk cream and vanilla layers, while the topping will be full of color due to the Froot Loops cereals;
Rainbow cake – this is by far the most colorful cake of all with its unique, vibrant layers. If you want the inside part to remain a surprise until the end, you could keep the frosting as simple as possible (most choose a white icing). Still, if you want something extraordinary right from the start, you can even bring the colors of the rainbow inside and outside the cake, covering it in sprinkles or colored whipped cream.
Question: What's the Most Popular Birthday Cake?
Answer: The most popular cake numerous people ask for is the classic and timeless chocolate cake. There are many chocolate lovers out there. So, this cake will definitely satisfy most, if not all, of your party guests.
Question: What Are the Tastiest Cakes on the Market?
Answer: Most people seem to consider the following cake flavors as the most delicious ones:
Cream cheese and banana cake;
Walnut and carrot cake;
Chocolate coconut cake;
Flourless orange cake;
Red velvet cake;
Lemon syrup and yogurt cake.
The Best 21st Birthday Cake Ideas – Drawing to a Close
That's all, folks! For now! It's time for you to pick the perfect birthday cake, mainly because by now, your inspiration should be flowing. You can bake the cake yourself, or you can order a customized cake at your local bakery. A good cake will set the tone for the entire celebration.
The photo below features my 23rd birthday cake when I first learned to play the piano. I was thrilled to get a personalized cake (plus, it was super delicious). As you can see in the second photo, my husband has simpler tastes. He wanted something simple for his birthday last year, with whipped cream frosting and raspberries. Both cakes had the message "Happy Birthday" written on them (mine also had my name "Alexandra" on it).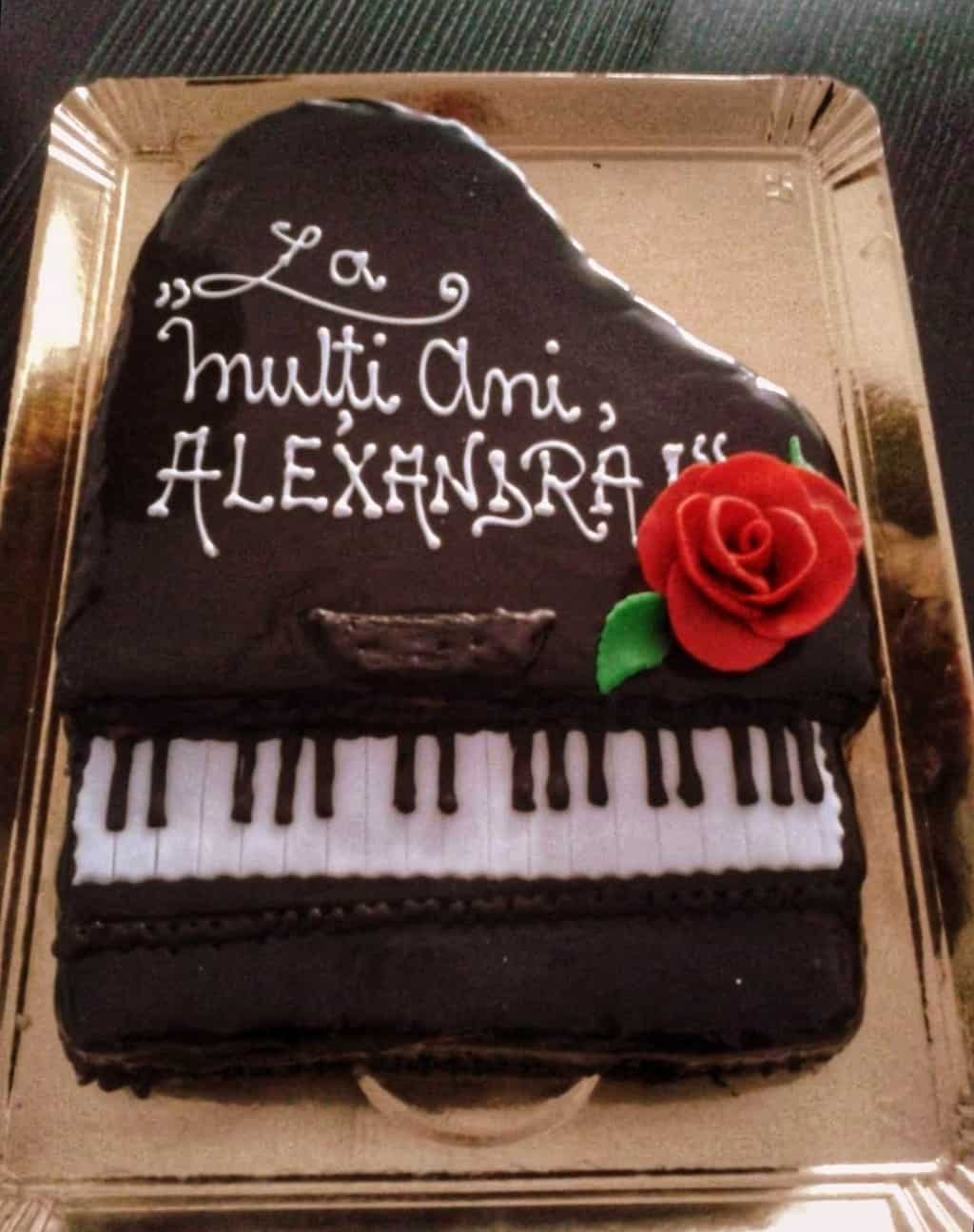 My cake from when I turned 23 years old 🙂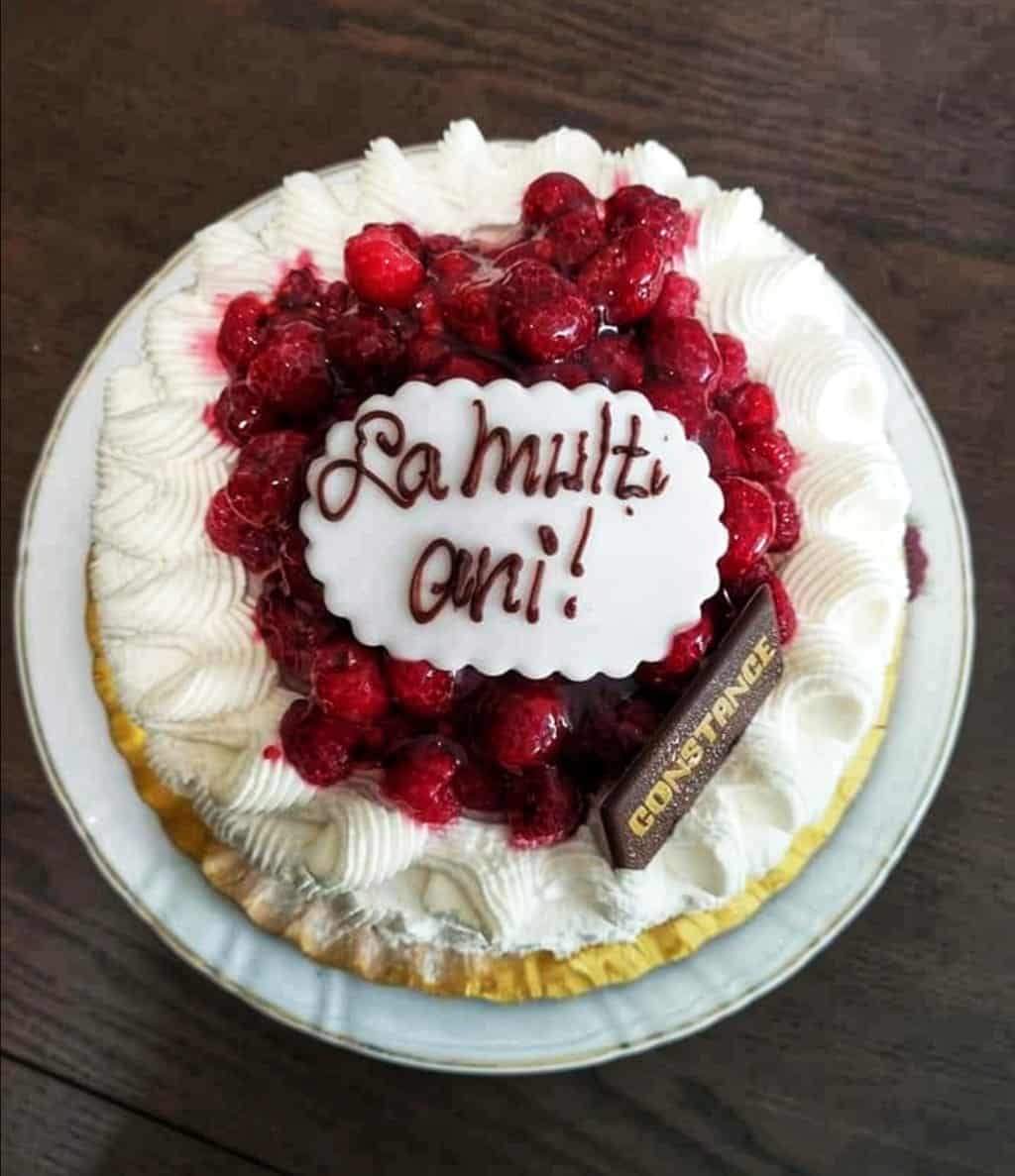 My husband's cake from when he turned 32 years old 🙂
Recommended Reads: