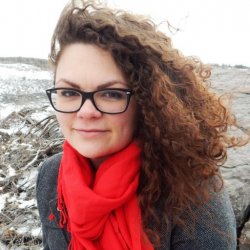 Latest posts by Candace Osmond
(see all)
Every birthday, you try something new. You make different cakes and use different birthday themes. Chances are, this year's birthday is no different. And, if you have a toddler or a Sesame Street fan, I think you're ready to try your hand at one of these Elmo cake ideas.
I made so many Elmo cakes back in my cake decorating days I've lost count. I tried tons of different shapes, sizes, and techniques, too. So, I rounded up some of the best DIY cake-making ideas and how-to tips that can inspire your Elmo cake idea!
Bottom Line Up Front
I made many Elmo cakes similar to a bunch on this list, but I'd say the Tiered Elmo Cake is my fav pick! I love making tiered cakes!
Top 3 Picks
Here, I've compiled a list of the three most interesting Elmo cake ideas from the list.
The Most Creative Elmo Cake Ideas for All Ages
Start preheating your oven now because these 22 Elmo cake ideas are sure to amaze. I tried to choose various easy to hard ideas for bakers of all experience levels, plus ones that would appeal to girls and boys.
1. Elmo Smash Cake
Is your kid about to celebrate his/her first birthday? This Elmo Smash cake is a fun, cute idea you can quickly pull off without help. The cake pops on top perfectly accentuate the cake's pink theme and overall minimalist design.
2. Elmo's Head Cake
Baking a giant Elmo head cake is the easiest way to deliver the WOW factor that kids love. This type of cake is also pretty quick to bake and decorate. Consider making it a day before the party and decorate it on the day of the party.
3. Tiered Elmo Cake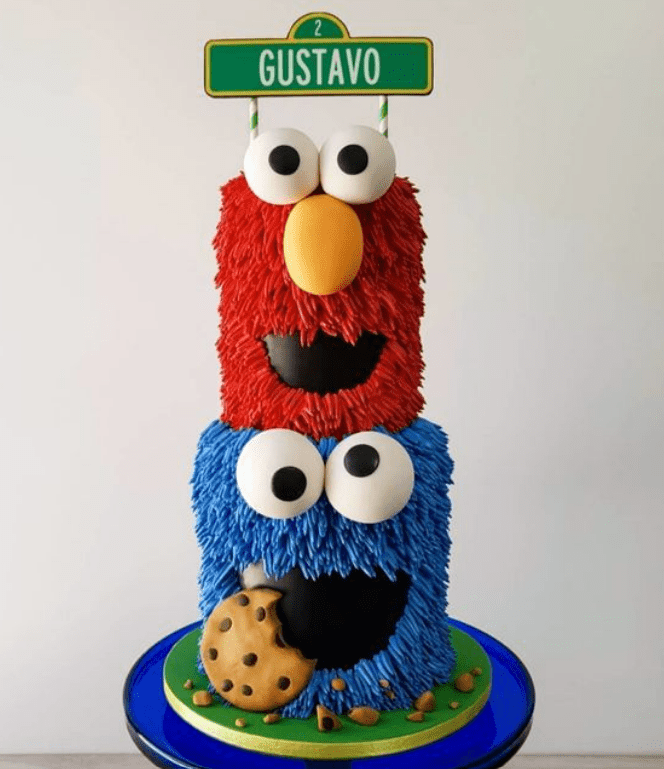 If your aim is to make a statement at the Elmo-themed party, then bake several cakes, and stack them. To get them as high as possible, consider using two tower cakes and decorating them. The Elmo decorations on both cakes should be of different shades.
4. Smiling Elmo Cake
Instead of fondant, this cake idea shows you what a great design coupled with buttercream frosting skills can achieve. It's all about your creativity and the ideas you'd like to bring to life. Let the whole thing showcase Elmo's adorable face. He is the star of the party, so let him shine.
5. Tiered Elmo Cake
If you're not necessarily the craftiest decorator, a simple option is going for a 3-tiered Elmo cake like this. I've made dozens of them. Match each cake tire to a different color based on the cake recipient's favorite Sesame Street shades. To make things more interesting, have a figurine of Elmo sitting at the top. You can make the figurine in fondant.
6. Elmo and Cookie Monster Cake Idea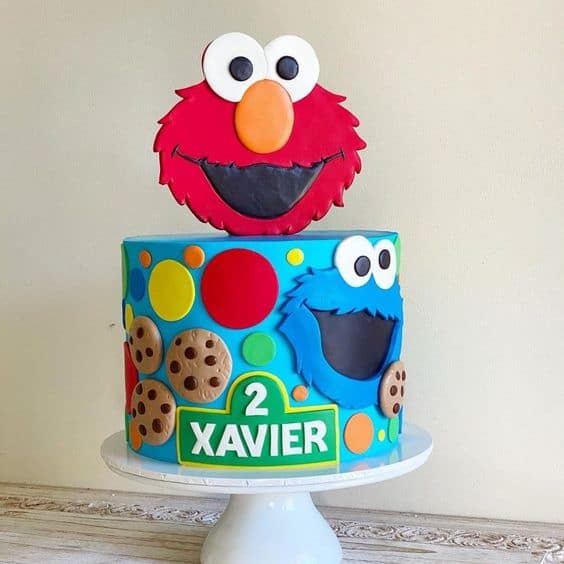 Since Elmo is also starring on this cake, it still qualifies as an Elmo cake idea. The idea shows how you can quickly bring your cake to life by incorporating one of Elmo's friends. Kids also loved the cookie monster, so a combination of him and Elmo is guaranteed to be hit.
7. Tower Elmo Cake
As shown above, you can never go wrong with a tower cake adorned with an Elmo icing on the side. If the side decoration doesn't do it for you, consider having an Elmo figure on top of the cake.
8. Elmo Cake and Cupcakes
Is a full-on Elmo cake not enough for your planned birthday party? You may want to contemplate making some fun cupcakes that'll act as accompaniments. Decorate the top of the cupcakes to resemble the main cake.
9. Buttercream Elmo Cake
If you're pressed for time, consider going to your local bakery and ordering a regular cake. Next, decorate it until it looks like the buttercream Elmo cake pictured above. I'm sure the kids at the party will still be amazed.
10. Elmo Cupcakes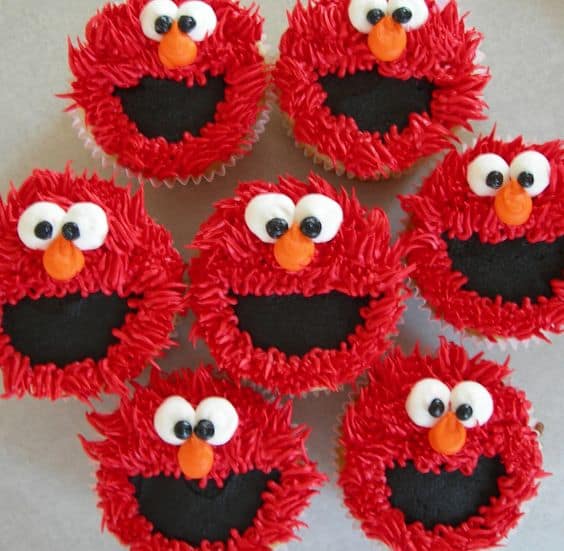 So, you don't think a whole cake will be necessary for the small party you plan to throw. Then why not go for Elmo cupcakes instead? They're perfectly portioned, and you can embellish them in multiple ways. Personally, I love a tray of cupcakes over a full cake. Not cutting, no mess (well, a little mess, but you know what I mean).
11. Tiered-Buttercream Cake
This Elmo cake idea shows you how you can accentuate an Elmo-themed cake with party streamers, polka dots, and balloons. These elements, coupled with Elmo, award the cake a festive look that'll have every guest salivating.
12. Multi-Character Elmo Cake
For this multi-character cake, cover the cake in white buttercream or fondant, then pipe Elmo's image onto the side. As for the additional characters, feel free and pick your favorites. If you need help picking, skip to the section below on 'Other Sesame Street Characters to Consider."
13. Elmo Pie Pan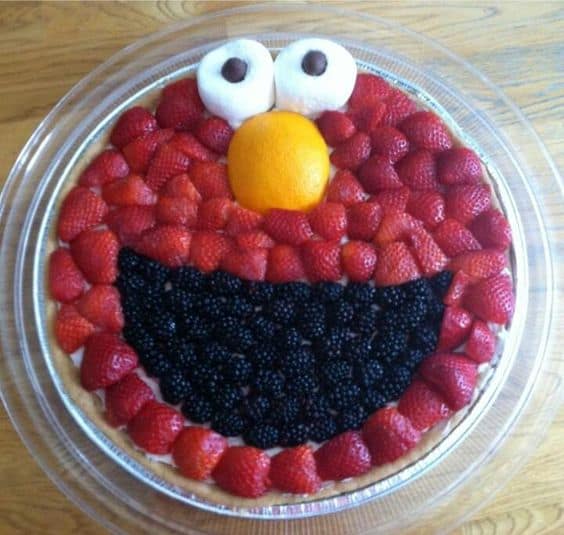 Healthier than a real cake, this Elmo idea is nothing but a pie pan with items arranged to look like Elmo. The items in question are two marshmallow eyes, chocolate chips as pupils, a tangerine as the nose, blueberries, and strawberries. I think it's a great option for those with diabetes or diet restrictions.
14. Sitting Elmo Cake
Alternatively, you can opt for a 3D Elmo figure sitting on top of the cake with a bright smile. This is a mega time saver because you won't need to spend hours decorating the rest of the cake's surface. I'm all about the time-saving tips!
15. Smiling Tower Cake
If you opt to make the smiling face out of buttercream or fondant, expect it to take you a while. That's particularly true if you're new to baking and decorating themed cakes.
If this is one of your first cakes, start the preparations days before the party. That should give you sufficient time to fix any mishaps that may arise.
16. Number Cake
Are you strapped for cash? Or are you simply chasing the sentimental value of preparing a simple delicacy? Whichever the case, this Elmo and Cookie Monster number cake is the perfect solution. Just note that it's not big enough to feed a party.
17. Elmo Cake-Cupcake Hybrid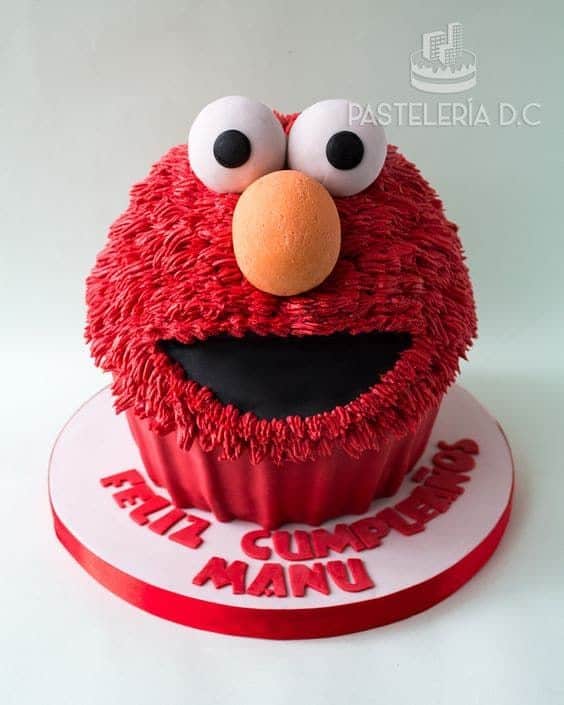 This Elmo cake-cupcake hybrid looks incredible. The bright red shade really makes the cake come alive. The beautiful pipe frosting makes it look almost too good to eat.
18. Hand-sculpted Elmo Cake Topper
If you're an exceptional sculptor, this is your chance to freehand an Elmo design. I warn you, though, it's time-consuming. I've spent hours and hours on sculpting. But, if you've got patience and the skill, have at it! Once you're done, use piping frosting to stick it to the top of the cake.
19. Cupcake-Topped Tiered Cake
Here's another wow-worthy Elmo cake idea you could try pulling off. Needless to say, this design is on the harder end of the spectrum. Still, I can guarantee it'll be worth the trouble in the end. The baker responsible for the cake also did an amazing job on the frosting and texture.
20. Elmo Cake Pops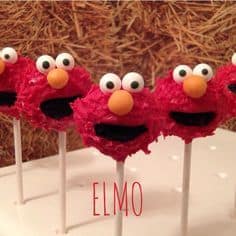 Elmo was my daughter's favorite little red monster. Cake pops are great for birthdays because it's cake the kids can hold while playing. I even whip up cake pops on the weekend for yummy treats. They're super easy to make and fun to eat!
21. Vanilla Buttercream Elmo Cake
Name a better way to serve yummy Elmo treats while simultaneously scratching your "creative itch" than baking this vanilla cake. I'm waiting. You've got to love the piped, buttercream Elmo face on the surface.
22. Elmo Sheet Cake
If you want something a bit more 3D, this Elmo sheet cake could be your solution. I hope to try this on my nephew's 3rd birthday next month. Fingers crossed it works out!
23. Easy Peasy Elmo Cupcakes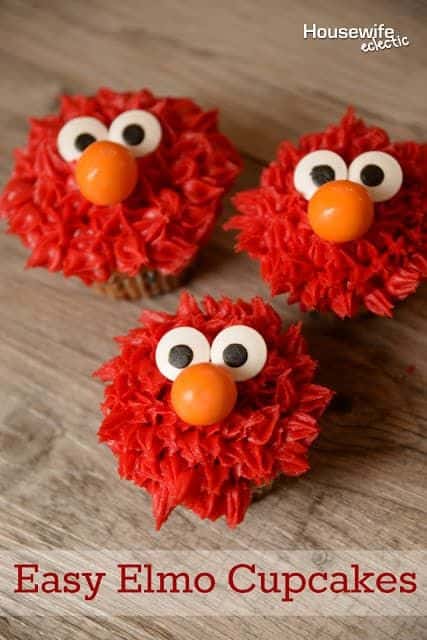 I'm all about the easiest way to DIY things, as long as the end result looks great! These DIY Elmo cupcakes are super quick and easy to pull off, even for a beginner baker. Just pipe on the red fur and stick on some candy eyes and a bubble gum nose.
I love cupcakes as an alternative or addition to a birthday cake because guests can just grab-n-go and not have to carry around a plate or hover over the garbage can — LOL!
24. Simple DIY Elmo Cake and Cupcakes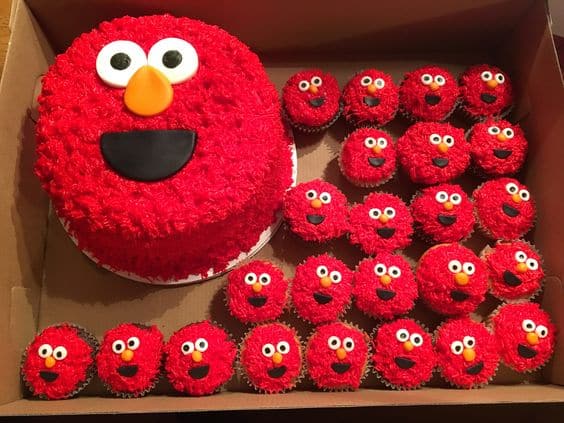 It looks like the cake had a litter of babies! Again, another easy idea. Just pipe on the iconic red fur and place the eyes and nose. This is the perfect way to go for those on a time crunch or someone new to cake decorating. No modeling, no shaping, etc. Just cake and piping.
25. Perfect Little Girls Elmo Cake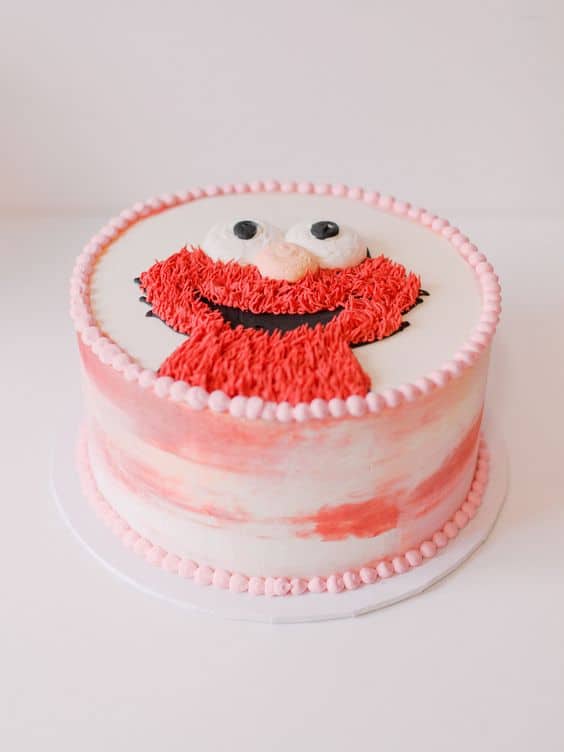 I love this cute little idea! The side's ombre effect is a nice touch and a great way to hide any mishaps. Elmo is actually piped on with icing rather than modeled from chocolate or a plastic figure. So, it might test your drawing skills, but the result should be fun either way!
Other Sesame Street Characters to Consider
The best part about Sesame Street is its wide cast of beloved fuzzy characters – not just Elmo. Besides being tantalizingly adorable, all these characters are also quite hilarious and boast varying traits that make them endearing. You can feature any of these friends alongside Elmo on your cake!
Big Bird
Bert and Ernie
Cookie Monster
Grover
Snuffleupagus
Telly
Oscar, The Grouch
Count Von Count
Slimey
Rosita
FAQ
Question: Is Elmo a Boy or A Girl?
Answer: Elmo is a boy. However, in the German Version of Sesame Street, Sesamstrasse, she was a girl named Elma.
Question: Is Elmo a Monster?
Answer: Yes, Elmo is a furry red Muppet monster living on Sesame Street.
Question: How Old is Elmo?
Answer: Elmo is self-described as a three-and-a-half-year-old and almost always refers to himself in 3rd person.
Question: How Do I Know What Size Cake I Need?
Answer: Before beginning the baking process, decide on the number of people attending the party. I made a handy guide to tell you the number of servings regular cake sizes will deliver.
Square Cakes
6″ – 18 Servings
8″ – 32 Servings
10″ – 50 Servings
12″ – 72 Servings
14″ – 98 Servings
16″ – 128 Servings
Round Cakes
6″ – 10 Servings
8″ – 28 Servings
10″ – 42 Servings
12″ – 56 Servings
14″ – 82 Servings
16″ – 100 Servings
A few other things to note:
If you plan on having other desserts besides the main cake, decrease the size of the cakes you bake accordingly. Also, consider getting several disposable take-home boxes you can fill with leftover cake and desserts. You won't be left with a mountain of extra cake, and your guests will have an extra treat to take with them!
Elmo Loves You!
You're guaranteed to find some of these ideas helpful as you contemplate the kind of Elmo cake to bake. Once you come across a great Elmo cake idea, pick the perfect frosting, your favorite cake flavor, and start baking. I recommend the Tiered Elmo Cake idea if you want to tackle a tiered cake. And for even more sweet ideas, check out our site!
Recommended Reads: