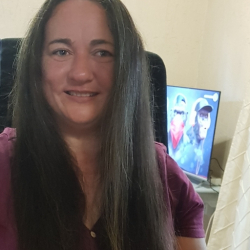 Latest posts by Caroline Lambert
(see all)
Welcome to the player-versus-cake arena I call the best Fortnite cake ideas. Take it from a baker and gamer, Fortnite cakes are smashing the party ideas scene, and I'll share the most popular picks in 2022. In addition, I picked the best cake ideas for home bakers and professional decorators.
I'm an avid party planner who often thinks up the most insane party supplies and cake decorating ideas. My friends call me a marshmallow brain, capable of soaking information others wouldn't dare embrace. I see it as a compliment because DJ Marshmallow (and loot llama) are the top design picks for Fortnite cakes this year.
However, allow my eccentric party-planning brain to bounce the best Fortnite cake designs back to you.
Bottom Line Upfront
I'm an avid gamer who also loves baking and decorating cakes. Moreover, I'm passionate about throwing down the most insane parties. For example, I'm having a hardcore biker wedding next month, combining floral touches with purple and orange arrangements. And yes, I'm getting on a motorcycle in my wedding dress.
I'm only sharing my wedding details to show how eccentric and original I can be regarding parties and event planning. However, this article is about Fortnite cake ideas that inspire you to be as authentic and bold as the players in the game. Therefore, I'll split the cake ideas into beginner and expert categories for an easier read.
In addition, I'll be sure to add my favorite cake toppers and decorations in 2022 for Fortnite cakes. My ideas in both categories must meet strict requirements to be aesthetically pleasing and theme-relevant. Also, I want the cakes to wow Fortnite fans because your party guests are likely fans.
But first, check out my top pick for beginners and experts before I share how I selected the best Fortnite cake inspirations.
The Ultimate Fortnite Cake Idea for Beginners
There are many ways to skin Fortnite cake ideas as an amateur home baker and decorator. However, the Galactic Jumbo Fornite Cake Idea is the most appealing home-baked design. It has a printed edible cake topper showing DJ Marshmallow, the second favorite design on Fortnite cakes in 2022.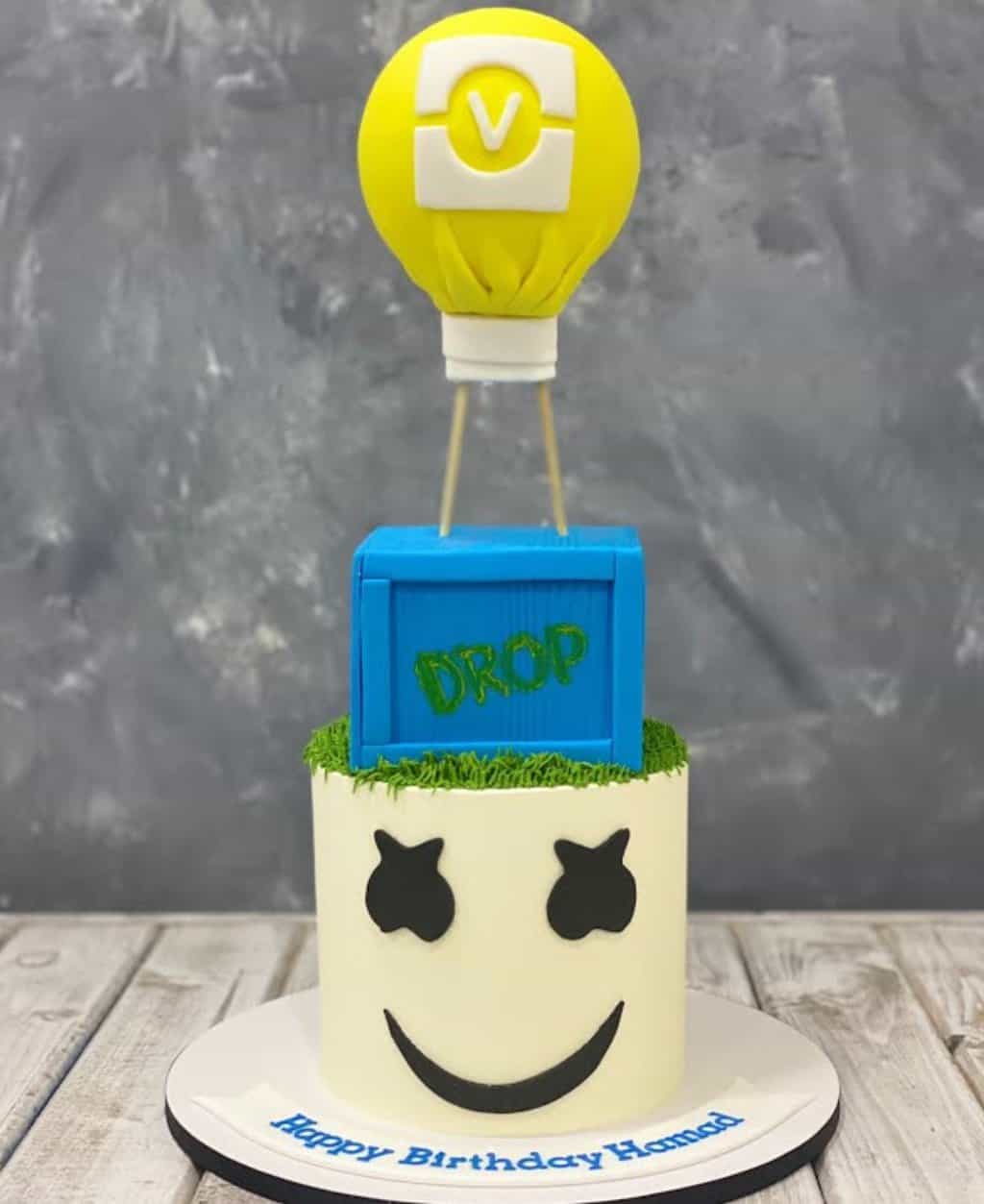 The colors are spectacular, and the cake's rough edges are purposeful to make it feel deep. The buttercream frosting is beautifully contrasted and smooth as a baby's bottom. The galactic touches and printed decorations make it perfect for home bakers who'll buy store-bought decorations. It's an easy winner that looks fantastic!
The Ultimate Fortnite Cake Idea for Experts
Welcome, expert bakers! Also, welcome anyone wanting a Fortnite cake idea to present to an artisan baker. The Carved Loot Llama Cake Idea is my top pick for experienced decorators because it requires skill and patience. I chose this cake idea as my winning expert design because the loot llama is the most popular choice in 2022.
I saw more loot llama cake ideas for Fortnite than any other concept. Only DJ Marshmallow came a close second. The carved cake design is spectacular and will impress any Fortnite fan. The cake also works for multiple parties, including birthdays, weddings, socials, events, anniversaries, and LAN parties. It's the ideal pick.
Choosing Top Fortnite Cake Ideas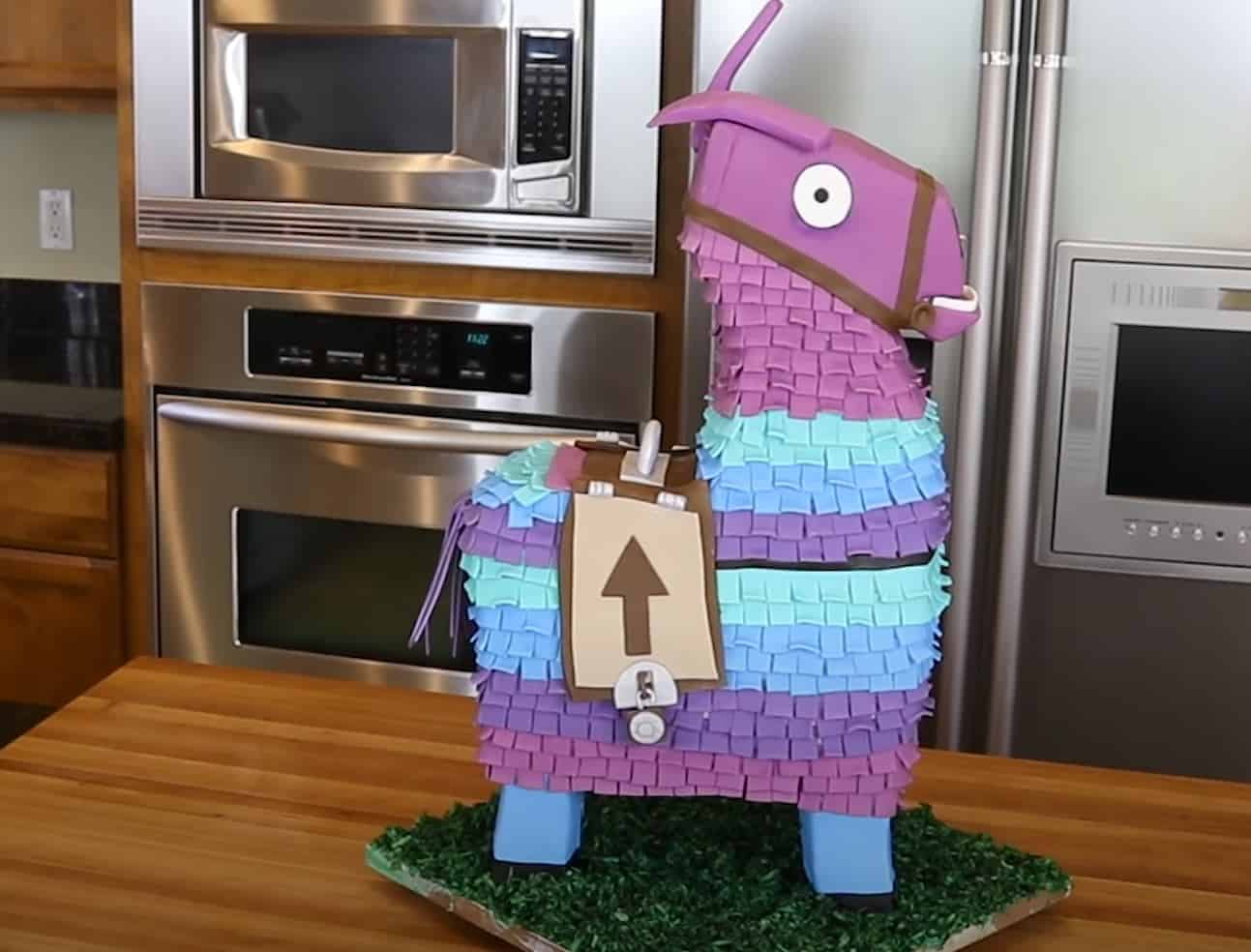 Fortnite is an action-packed, player-versus-player game that challenges survivors to defeat each other and the roaming husks. Therefore, I want the cake ideas to be as action-packed as the game. However, I need cake ideas that appeal to beginners and experts because I want everyone to have an incredible design.
My Criteria for Home-Baked Ideas
Some cake ideas are perfect for home bakers. There's nothing wrong with following a few tutorials to help you achieve perfection and a winning cake design as an amateur baker. The basis of my criteria remains that the Fortnite cake ideas must be action-packed. However, that means the home-baked cake ideas should:
Have neat and sharp edges, which may or may not have a buttercream border
Include Fortnite-related decorations (fondant or edible wafer paper cutouts), whether vehicles, players, creatures, video game cake toppers, scene decorations, or stage settings
Please note that the home-baked Fortnite cake ideas should meet one of the factors in each criterion to make them look aesthetically pleasing and theme-relevant. So, for example, I won't expect cake ideas to have all the Fortnite decorations because the cake would look ridiculous.
My Criteria for Expert Ideas
Expert bakers have a different range of Fortnite ideas. You can also take these ideas to your local baker as an amateur. However, expert Fornite cake ideas include the criteria for home-baked cakes. In addition, the cake should have a sculpted, detailed cake topper or use some carving.
I'll also include some over-the-top Fortnite cake ideas for expert bakers or gamers looking to order one from an artisan baker. These cake ideas will challenge you as much as the game does. Finally, my Fortnite cake ideas won't include printed edible wafer paper decorations.
15 Best Fortnite Cake Ideas for Home Bakers
Home bakers don't always have much experience decorating cakes, but that doesn't mean you can't attempt a few brilliant Fortnite cake designs. My home-baked Fortnite cake ideas are easy enough to perfect as a beginner. Of course, you can always buy store-bought decorations or watch a few tutorials. So, let's get to it.
Fortnite cupcakes are as epic as the massive cake designs you'll see soon. Everyone can make pretty cupcakes at home. You merely have to frost the tops before adding cupcake toppers for an expert finish. You could even change the cupcake toppers to the loot llama cake toppers from Walmart.
However, I find these are the closest Fortnite cupcake toppers to match this idea. Cupcakes are ideal for gamers who need one hand to control their players. In addition, cupcakes look professional with toppers, and they're edible. So, you don't need to panic about guests eating an inedible cupcake topper with these beauties.
I have a few excellent ideas if you want Battle Royale Fortnite cakes. A single-tier Fortnite cake with grass piping and a logo will do the trick. The miniature fondant bullets around the cake add the battle effect, and the bright green background blends well with the black decorations. I love the idea of the weapons on this cake.
However, you can change the fondant weapon cake toppers to any you desire. The video tutorial also makes it much simpler for home bakers to perfect this Fortnite cake idea. It's such a versatile cake design, thanks to being able to change the cake toppers. For example, you might not want wooden sheets or planks.
Another popular idea with Fortnite cakes is to add the gamer's elements. Admittedly, gamers can get lost in their online players while eating candy and chocolate bars, making this cake represent them perfectly. I sometimes steer clear of games for a while because of the relationship between mindless snacking and games.
However, it's a heavenly match for gamers with a sweet tooth. As a result, they'll enjoy the candy on this cake while biting into the sweet fondant controller. The decorations are also easy to source from online stores. The cake wouldn't fit into the Fortnite theme unless it has the logo. Otherwise, it would just look like a gamer's cake.
DJ Marshmallow is one of the best Fortnite cake designs, and there's an ocean of inspiration. However, this cake idea is simple enough for home bakers, slightly different from the second idea. It also uses the grass battlefield concept, adding white frosting and dark chocolate ganache drippings to look like the DJ.
The top is again a playing field where you can add any decorations. The player's edible cake topper seems out of place. I recommend changing it to something more subtle for a better-looking cake. You could use the fondant Fortnite cutter to make countless cake toppers as you design the beauties.
A step from the last DJ Marshmallow cake idea is turning the top into a 3D cake topper wonderland. Unfortunately, you'll have to visit your local artisan store to find edible Fortnite fondant cake toppers. However, you won't be sorry for changing from the printed versions to something with depth and professional quality.
Watch YouTube for a few tutorials to help sculpt these 3D Fortnite cake toppers if you want a home baker's challenge. Fondant sculpts aren't as complicated as you think. I once struggled to carve, but the right toolkit will change the decorating game. Sculpted cakes stun guests more than edible prints.
Loot llama is the trending cake idea for Fortnite designs. This piñata-style cake idea is a winner, and there are fantastic cake designs for inexperienced bakers. Again, a few video tutorials will help you sculpt this little llama and the drop supply box for the second tier. The trees are simple fondant swirlie cake toppers.
The baker uses paint techniques on her cake to achieve the grass decorations around the tiers. Overall, this Fortnite loot llama cake idea impresses me, and it will have your party guests in awe. Everyone will believe this cake came from an artisan baker. However, I recommend buying the cake toppers if you don't have time.
Two-tier Fortnite cakes appeal better to massive parties and gamer's get-togethers. So, I selected a two-tier Fortnite cake idea that doesn't require hours of sculpting and fondant work. Admittedly, this cake will take time and patience, but the results are brilliant. It adds the gamer's elements to the Fortnite theme again.
The headset is an easy decoration to make, and the little Nintendo Switch will tease your patience but be worth every second. I recommend adding the chest and Fortnite logo to ensure a themed design. However, the bullets and other cake topper decorations are versatile. The Fortnite logo looks fantastic against the cake.
I still believe cupcakes are ideal for LAN parties and gamer get-togethers. The chance of gamers enjoying the game with the cake is high. The best part of this cake idea is that you can shape the cupcakes in any form you desire. I recommend adding a little chocolate frosting to each cupcake before joining them.
Once you have them in your chosen formation, it's a free-for-all with chocolate frosting. The grass border frosting idea suits this cupcake idea well, and the cake toppers can change to anything you desire again. Only the Fortnite logo looks out of place. Instead, I would reposition it diagonally to look better.
Some of the best battlegrounds on Fortnite include the jungle scenes, and I struggled to find a cake suitable for this idea. However, this baker used a simple jungle cake idea with a Fortnite logo and some cake toppers. I recommend changing the cake toppers to something that suits your Fortnite fandom better.
In addition, the on-land fish is the most insane thing on this cake. So, I'd remove it entirely unless I'm making a running river across the cake and moving the fire back. The printed cake sheets around the cake also don't fit well. So, instead, stick to the jungle theme with a proper Fortnite cake topper or a store-bought gem.
The Nintendo Switch is an easy decoration to make from solid fondant. Or, you can look for a YouTube tutorial showing how to carve a miniature cake before decorating it with fondant to look like a Switch. Nonetheless, this Fortnite cake idea marks all my requirements for a home-baked, delicious design.
The Nintendo colors also show improvement on all the green cakes. In addition, the Nintendo Switch Fortnite cake has easy cake toppers, including the chest and health packs. You don't need too much detail if you're a new baker. Getting the shapes right will be a great start. Finally, the grass border is a fondant cutout.
Numbered cakes are ideal for children. They love playing Fortnite more than most adults. My son plays often and would love this numbered Fortnite cake idea for his next birthday. My biggest issue with numbered cakes is when they look bare like this one. I recommend frosting the cake's sides.
Otherwise, you'll have a dry sponge cake with unhappy party guests. However, the design is simple yet effective. It uses another green background with grass and simple piping techniques under the store-bought, edible cake toppers. You could also print the toppers with regular paper for older kids who won't eat them.
The jumbo Fortnite cake idea is my favorite because I love the galactic designs more than the green battlefields. The cake also impresses me because it looks neat and messy simultaneously. Indeed, the buttercream has sharp edges, as per my requirements. However, the textures and border frosting make it look sloppy in a good way.
The printed cake toppers can change to smaller versions because they seem busier than most people want. Alternatively, you could remove the candy cake toppers. Admittedly, the candy on top of the cake makes this idea perfect for children's parties. So, this gorgeous Fortnite cake idea suits children and adults.
A smaller version of my previous idea includes the same color arrangement with a neater finish and fewer cake toppers. I would remove the happy birthday part unless you need it for a child's birthday, but it's too busy again. This color arrangement looks better with fewer decorations and visual noise.
Instead, the smaller Fortnite logo, against the gorgeous ombre design, works perfectly on the cake's side. The cake's top is phenomenal and beautiful. The frosting that supports the Oreo cookies is an ideal match. Besides, there are barely any people who don't like Oreos. So, it's another snack-styled Fortnite cake idea that pops.
As my final showpiece idea among the home-baked Fortnite cake ideas, this beauty is my second favorite. It brings DJ Marshmallow to life against a backdrop of striped buttercream and dripping ganache. Even the buttercream border touching the cake board is beautiful. However, this cake idea looks like a mature choice.
I have one change I would make to this beautiful and easy Fortnite cake. I would move the Fortnite logo on top to the side as a printed or fondant sheet. In addition, I would replace the cake's top decoration with a lighting effect. Use small LEDs to light the cake up on top, which ideally matches DJ Marshmallow's design.
10 Best Fortnite Cake Ideas for Expert Bakers
I'm sure some home-baked Fortnite cake ideas inspired you, even as an expert. However, I'm here to share the most beautiful and showstopping Fortnite cake ideas that require some experience and decoration skills. Even expert bakers need some inspiration sometimes, so I broke this article in two. So, let's dive right in.
I'll start inspiring you with simpler designs that require easy sculpting and decorating. The two-tier Fortnite cake idea is a showstopper because it adds neatness and professionalism to hand-made cake toppers. The cake doesn't overwhelm you, either. Instead, it's an inspiring idea to make a child happy on their birthday.
The blue background removes the expected green fondant, and the tiers are as smooth as butter. Wrapping the cake with beautifully sculpted bullets and a belt finish the touches. In addition, the grenade, Fortnite logo, and dog tags look professional. I recommend making them yourself for a wow experience.
It's time to dig into the carved and professional Fortnite cake ideas that will drop every party guest's jaw on the ground. My first inspiration comes from the Fortnite Battle Bus cake idea because it represents one of the most famous vehicles in the game. In addition, the cake is entirely sculpted and carved to look like the bus.
Also, you'll have the balloon to add, giving the cake's story more depth. Balancing acts aren't challenging for experienced bakers, and you'll easily support the balloon over the cake. Furthermore, the fondant wraps and patterns won't take too much time. However, I recommend expert bakers improve on the windows.
I've been baking for some years, but I have yet to bake a realistic cake that looks like something from one of my favorite themes. So, the Fortnite supply chest cake idea inspires me to try my first authentic design. Natalie is one of the experts I follow closely on YouTube, and her cake's details always leave me speechless.
The Fortnite supply chest cake idea looks more accurate than the game's version. Natalie used paint techniques to enhance her carved cake. The wood and latches look real enough to spook me. I wouldn't want to cut this gorgeous cake, but it's undoubtedly one of the best Fortnite cake ideas I have seen.
The carved loot llama cake idea stuns me every time I watch the video. I would love to see this cake in person, and maybe it will be my first attempt at carving a realistic cake. It's not as realistic as the chest because the llama looks like a piñata. However, the piñata factor plays a role in this cake's design.
The sponge cake hides a surprise, much like a piñata would. Additionally, you can use other surprises and not just sprinkles. Sprinkle surprise cakes are overused. Instead, fill it with something else. Nonetheless, this loot llama cake from Fortnite Battle Royale is a masterpiece that will leave every guest talking about the party.
I shared some fantastic Nintendo Switch Fortnite cake ideas among the home-baked options. However, carving the Nintendo Switch and getting a beautiful Fortnite picture on the screen is a challenge for experienced bakers. Fortunately, the cake carving won't be too complex because the shapes are simple.
Meanwhile, I would change the Fortnite edible cake picture because it looks unappealing. Instead, I would use a Fortnite logo or a battle scene, which you can print. Edible cake sheets are excellent for experienced bakers who want to print unique Fortnite cake toppers. Finally, I would improve on the smooth edges.
The Fortnite Battle Cube cake idea is my second favorite for expert bakers. Why, may you ask? I love this cake idea because I didn't find anything like it. Rubik's cube cakes are standard, but combining Fortnite with a Rubik's battle cube concept is next-level original. I salute this baker.
In addition, carving the separate cubes and decorating them won't be too hard. Meanwhile, the different textures on each layer's cubes add depth to the cake's design. However, I would expect an expert baker to remove the printed edible cake toppers and replace them with sculpted beauties.
Cake pops are "pop"ular, pun intended. They're also an easy achievement for expert bakers. The cake pops are simply dipped in royal frosting before the decorator uses miniature fondant cake toppers as decorations. The health and weapons decorations are impressive, but I challenge you to change them as you wish.
In addition, you can change the cake pop design. I would love to see DJ Marshmallow cake pops, but I couldn't find them. Meanwhile, it would be easy to make them. You could even use marshmallows on sticks and decorate them, which doubles as a home-bakers idea for Fortnite cake pops.
I'm back with another realistic-style Fortnite cake that brings DJ Marshmallow to life. In addition, the tree stump design for the second cake tier looks beautiful. This cake idea returns to the jungle battlefield concept, but I'll take this inspiration anywhere. Even the fondant grenade's details are realistic enough to scare guests.
DJ Marshmallow looks like a madman. However, the cake is undeniably one of the best two-tier Fortnite cakes I have seen. The drop supply box, cake toppers, trees, wood elements, and grass make my head spin with quality work. However, this cake is one idea I might struggle to eat because it's too beautiful to slice open.
The Fortnite Supply Drop Box cake ideas also seem popular among the themed designs. I've seen some impressive designs. However, this Fortnite supply drop cake idea with DJ Marshmallow's head as the bottom tier is a winner. The decorations are pretty straightforward for an expert baker.
But, the gravity-defying Fortnite cake idea brings a new element to life. The balloon's support is crucial to this cake design. Otherwise, it will all tumble down. Meanwhile, the fondant carving is also gorgeous. Finally, I'm sure you don't need me to remind you that Rice Crispies will work better for the hot air balloon.
My final masterpiece idea for Fortnite cakes in the expert category is unusual. I don't love adding twenty of the same cake ideas. Instead, I look long to find ideas other bakers don't readily share. Yener is a master baker and cake decorator, and his Fortnite tower cake idea is unique compared to others.
I also love that this cake allows for a messy fondant cover. Indeed, I'll make an exception for one masterful Fortnite cake idea to have a messy fondant wrap. However, the tower is a different story because Yener put a lot of effort and skill into it. The entire cake is edible, and it looks like the scenes from Fortnite.
FAQs
Question: Can I Make a Fortnite Cake From the Game?
Answer: You can make any Fortnite cake your imagination desires. The in-game birthday cakes look like leaning towers and colorful children's birthday cakes. This design would require some skill and experience to master. A leaning cake isn't a good idea for amateur bakers. Speak to your local baker about designing one.
Question: How Can I Make the Fortnite Battle Bus Cake Topper?
Answer: The Fortnite Battle Bus Cake Topper is famous for gamers and themed parties. In addition, many Fortnite cake ideas are versatile enough to change the cake toppers from printed edibles to 3D decorations. For example, I found a Fortnite cake video tutorial on sculpting the Battle Bus cake topper.
Question: How Can I Make the Fortnite Loot Llama Cake Topper?
Answer: I love when bakers prefer using fondant cake toppers to store-bought edibles. There's nothing more satisfying than slamming your hard-earned fondant cake topper on your best design. So, I found a video tutorial to walk you through sculpting the perfect loot llama cake topper from fondant.
Fortnite Cake Ideas: Conclusion
The best Fortnite cake ideas are as action-packed and detailed as the game. They inspire you to bring DJ Marshmallow, loot llama, and the supply drop box to life with fondant (or edible wafer paper). I shared my best idea for beginners and experts before showing you all 24 ideas for exceptional designs and original cakes.
So, I recommend going through the cake ideas once more before choosing your showstopping Fortnite cake idea. There's nothing wrong with my easy Fortnite cake ideas. They're brilliant, colorful, and represent the game well. However, take charge of the expert designs if you have experience or want to experiment as a home baker.
For More Epic Party Ideas: