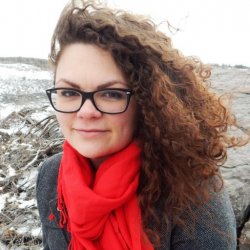 Latest posts by Candace Osmond
(see all)
I've been collecting birthday crowns and tiaras for years now. They are the cherry on top of my birthday outfit each year and double as beautiful embellishments for my bookshelves full of Fantasy books. Plus, I can throw on a pretty dress and grab a crown from my collection if I need a last-minute costume.
But finding birthday crowns doesn't have to be hard or confusing. I've surfed the web and ordered enough now to know what to look for and the best places to get them. So, buckle up! Here are some of the best birthday crowns you can buy today.
Bottom Line Up Front
All the crowns I own are no longer available from their retailers. Otherwise, I'd recommend some of them. But, from the list, the SWEETV Jeweled Baroque Queen Crown is my fave because it's an actual crown you can reuse for events, birthdays, and cosplay!
Top 3 Picks
What Is a Birthday Crown?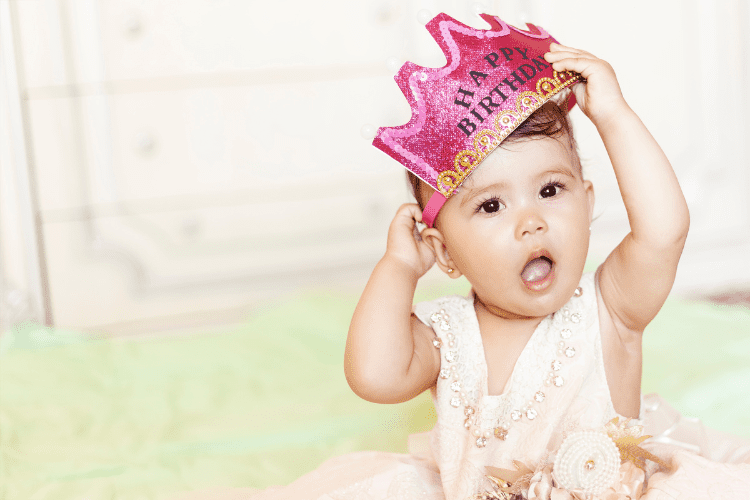 When talking about a birthday crown, people usually refer to a special decorative headpiece that someone would wear on their birthday. It has sparkly and decorative accents and can even have a birthday wish.
What Are Birthday Crowns Made Of?
Birthday crowns aren't made from many materials because they must be flexible and lightweight. The most common birthday crown materials include:
Metal alloy – usually thin and flexible, used to make delicate tiaras and crowns.
Paper/cardstock – mostly used for disposable kids' birthday crowns.
Cloth – typically felt or artificial leather because it's soft and flexible.
Best Places to Buy Birthday Crowns
If you're ready to buy a birthday crown and have no idea where to start looking, here are some stores that are likely to have what you seek:
Look for These Features in a Birthday Crown
I've bought enough crowns and tiaras over the years (Woah…what a strange thing to say) to know what makes a good crown and a bad one.
Material
When choosing a birthday crown, the material is everything! It has to be comfortable enough to wear throughout the event. Metal allows a common choice because it's flexible and comfortable.
Cloth crowns are usually more comfortable than a metal piece worn tightly around your head. Ultimately, you decide what's most comfortable for you. Paper and cardstock are the best choices for children's birthday crowns.
Size
Fit is another important purchasing factor. Imagine having a crown that falls off your head the entire time. Or have one that's so tight, giving you a headache. There are lots of adjustable crowns that you can look into.
Do You Want One-time Use or Reusable?
Cardstock and paper crowns are usually reserved for children because they'll likely never wear them after the party. You have to throw them away. Also, your budget won't suffer much since they are more likely to get damaged.
Reusable crowns are more popular among adults because they usually scout for versatile products. An adult knows that you can wear a birthday crown on other occasions.
Type
Birthday crowns are usually headbands or circlets. When you look at the definition, headbands are pieces of fabric worn around the head. That includes disposable or cloth crowns. Children commonly wear birthday crown headbands.
On the other hand, circlets are circles made from a more rigid material, such as metal alloy. Tiaras fall under this category. Adult birthday crowns are mostly circlets.
The Best Birthday Crowns for Every Age
I chose this selection based on style and versatility. But I also wanted to include a variety of actual crowns you can repurpose and disposable ones for kid's parties and even for teachers to use in the classroom.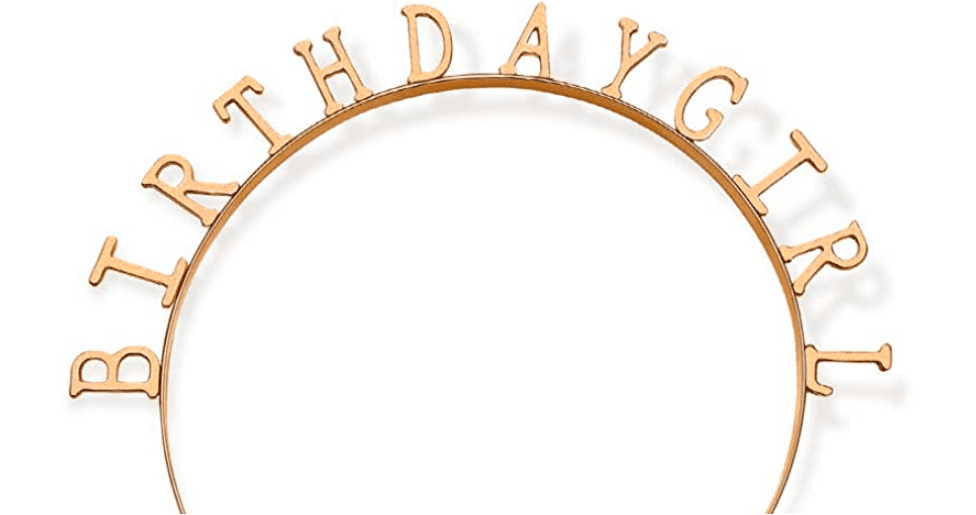 Wanting to feel special and sexy on your birthday is normal. With a simple accessory such as this birthday crown, you can be in the center of attention while rocking pretty much any outfit you want.
Price Range: $5- $10
Available Colors/Finishes: 4
Materials: metal alloy
Alongside the metal tiara, you will receive a birthday sash to accompany the theme. I find this is the perfect combo for a special night out or a memorable birthday with friends and family at home.
Pros
Reusable.
Includes a birthday sash.
Four finish options.
Cons
Letters will easily break off.
Runner Up: LuReen Store Birthday Crowns for Women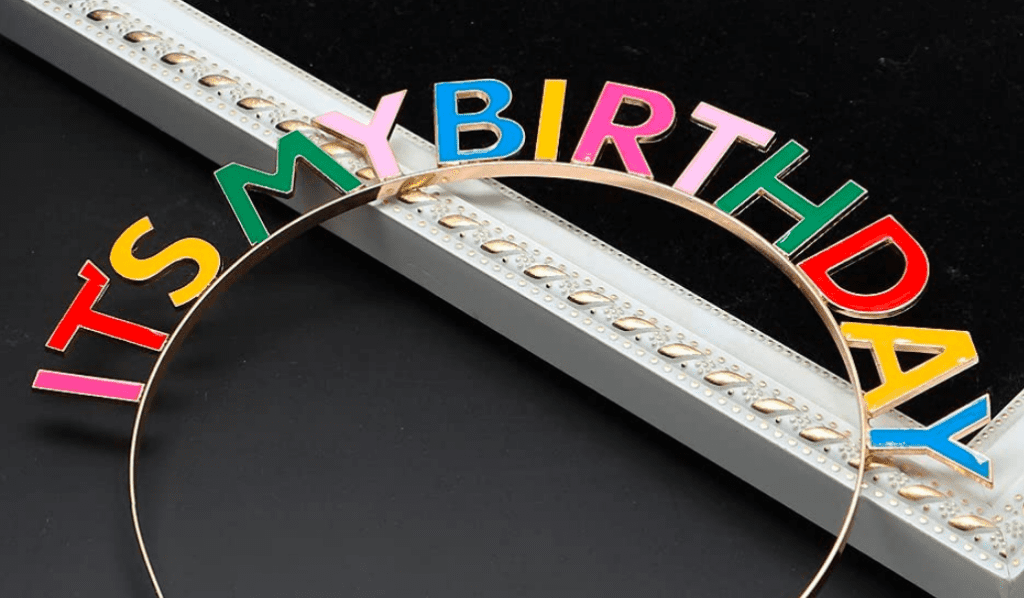 If you want something more colorful, look no further than this delicate birthday tiara. It's made with a flexible metal alloy that fits various head sizes comfortably. I love that each letter is different, allowing you to wear this birthday crown with a more colorful and livelier outfit.
Price Range: $10 – $15
Available Colors/Finishes: 9
Materials: metal alloy
The design and finish options would all look great on teenage girls and women that want to feel extra on their special day.
Pros
Fits multiple head sizes.
Nine finish options to choose from.
Reusable.
Cons
Not suitable if you have sensitive ears.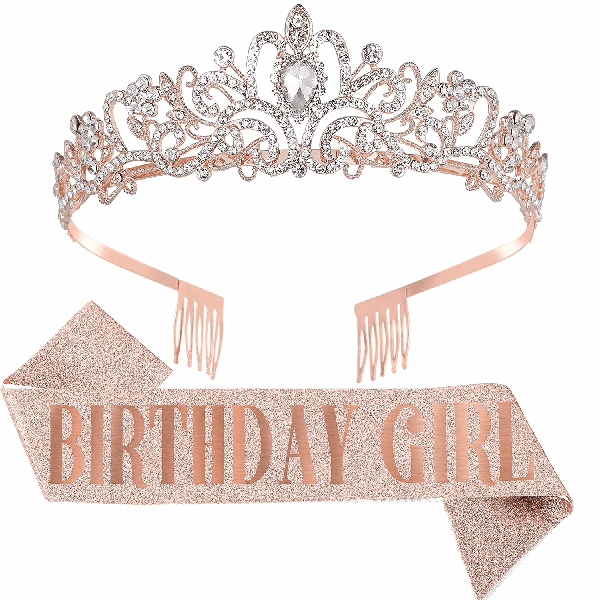 Wanting to be the center of attention on your birthday is normal. This is why I've included another set with a birthday crown and sash, both meant to showcase who the most important guest is: you!
Price Range: $10 – $15
Available Colors/Finishes: 3
Materials: metal alloy
I absolutely adore the packaging. It comes in a fancy birthday box that makes it feel like you've purchased a luxury product. As a product reviewer, I'm often underwhelmed by how little attention brands pay to the unboxing experience. This birthday crown exceeded my expectations in that department.
Pros
Amazing packaging.
Birthday sash included.
Three finish options.
Cons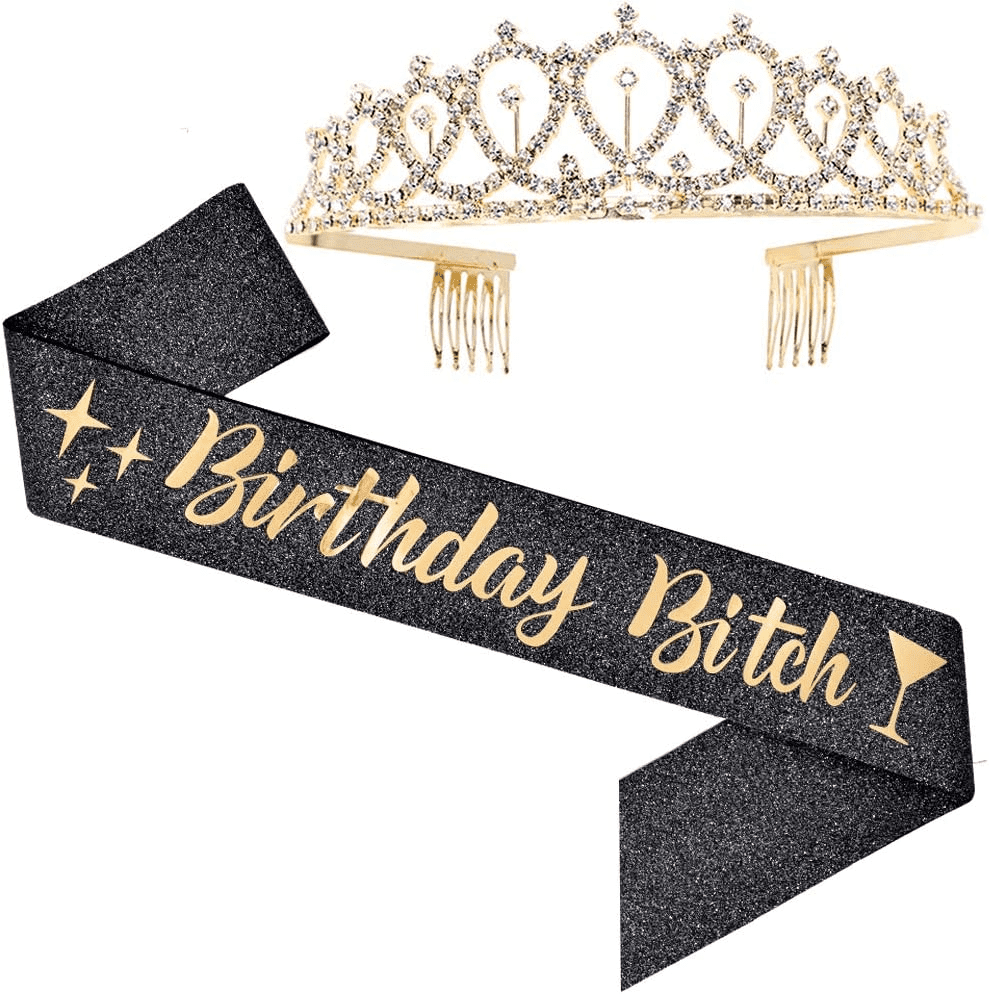 Today, the B word is just a badass way of calling someone #girlboss. This birthday crown and sash are sensational because of that. You must be bold and different from telling everyone who the "birthday bitch" is.
Price Range: $10 – $15
Available Colors/Finishes: 2
Materials: metal alloy
This set includes a gorgeous sparkly tiara and a matching sash awarding you the day's title. You can use a clip to adjust the sash if it's too big.
Pros
Original message.
Includes a birthday sash.
No-slip design with the comb ends.
Cons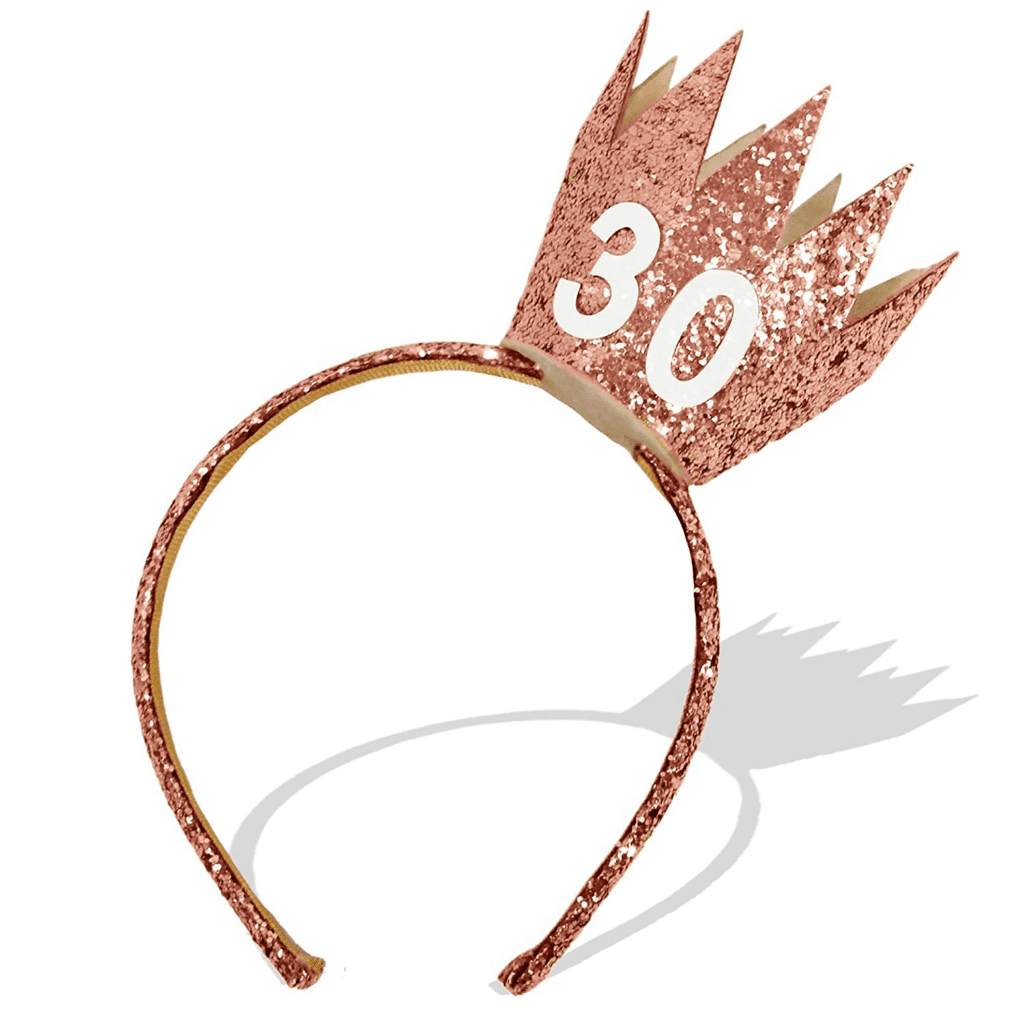 Glam and glitz for your 30th birthday party? Sure thing, allow me to help! This headband is crafted from bendable acrylic to accommodate various head sizes. It is covered in a band of rose gold glitter that matches.
Price Range: $10 – $15
Available Colors/Finishes: 1
Materials: felt
A comfortable fabric ribbon is layered underneath for added support. The sparkle of this birthday crown will make you feel like the poshest person in the room, which is what you want on your special day.
Pros
Fancy glitter-covered design.
Includes a small crown accessory on top.
Comfortable felt design.
Cons
Single size, too tight for some.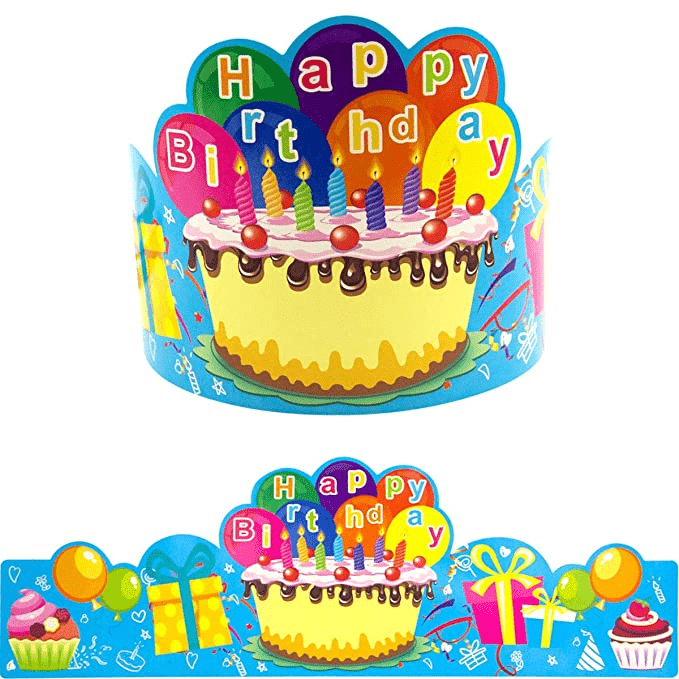 Disposable birthday crowns are usually cheaper; if you know your kid won't wear them next year, they're probably the best choice. This one is as colorful and cheerful as a kid's birthday crown can be.
Price Range: $10 – $15
Available Colors/Finishes: 3
Materials: cardstock
I'd like to point out that this birthday crown isn't designed for the birthday boy/girl alone. It's a pack for 30 cardstock crowns to be handed out to each guest. You could say it's more of a party hat than an actual birthday crown.
Pros
Includes 30 cardstock browns.
Adjustable elastic band.
Vivid colors and design.
Cons
Some complaints of missing elastic bands.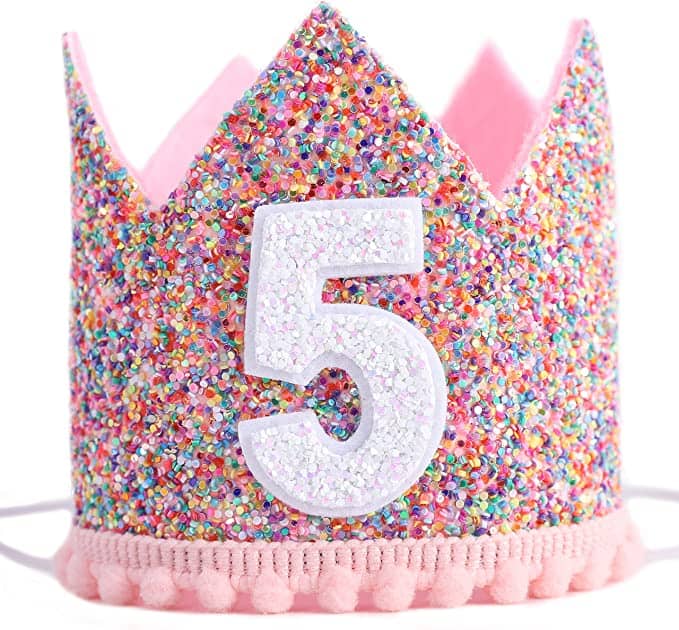 Whether your little girl is turning 1 or 6, this product page has a birthday crown for every age in between! This comfortable birthday crown is made from elastic felt and an elastic band. It has a rainbow glitter design that will appeal to the taste of many little girls who want to be in the center of attention on their birthday.
Price Range: $10 – $15
Available Colors/Finishes: 5
Materials: felt, leather
However, note that it is a small crown that uses an elastic band going all the way around the head. It measures 3.5 x 3.1 inches, so it's smaller than you would expect.
Pros
Adorable design.
Different numbers based on age.
Comfortable elastic felt construction.
Cons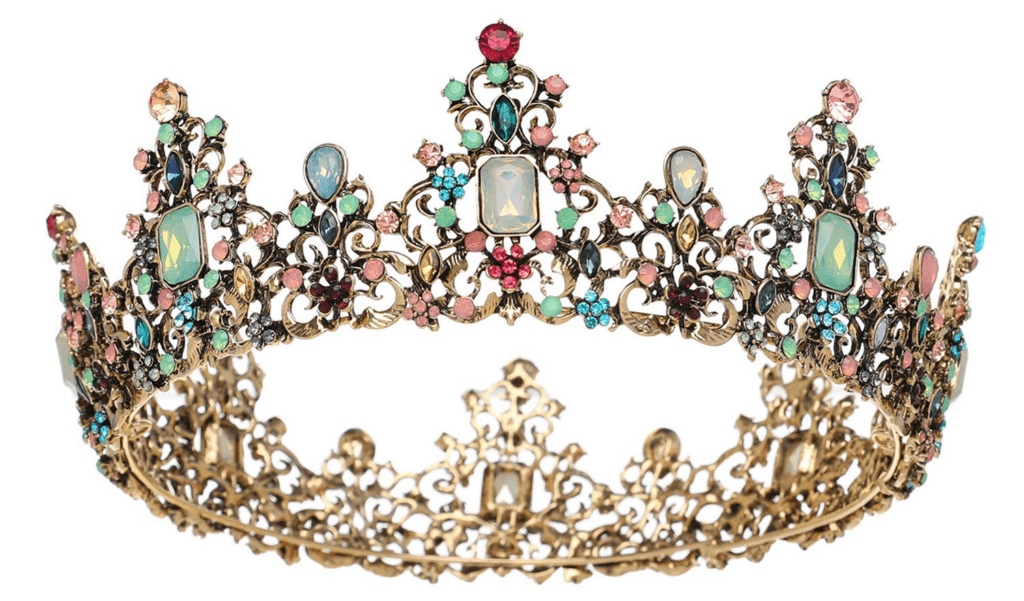 I decided to add this crown to the mix because it feels very versatile. Since it doesn't have a birthday message, it can be used for anything from movies or video props to prom winner crown. It's made from a metal alloy and features glamorous rhinestones in multiple colors.
Price Range: $20 – $25
Available Colors/Finishes: 6
Materials: metal alloy
It feels like a very exquisite piece of jewelry and an accessory anyone would be proud to wear. This is a great piece to own if you want to dress as royalty for an upcoming event or Halloween.
Pros
Versatile design.
Looks very luxurious.
Durable metal alloy base.
Cons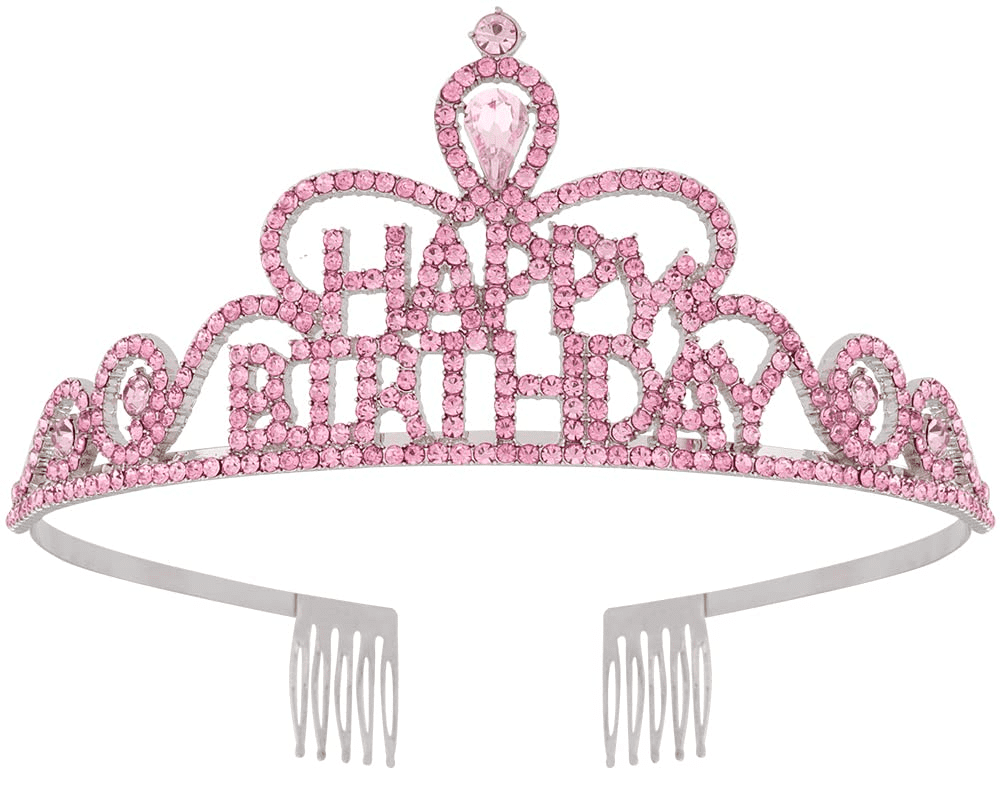 Ready for that sweet 16 birthday party? Then it's time to celebrate in style! This tiara features two tiny combs on both sides to secure the hair in a stylish hairdo. This party accessory will remain firmly in place throughout the event, ensuring your sparkle in more ways than one.
Price Range: $8-$10
Available Colors/Finishes: 1
Materials: metal alloy
The sophisticated design of this tiara ensures that no girl can resist trying it on. It possesses a great deal of beauty, refinement, and sophistication. Much like the others, this one is made from metal alloy and features an intricate and delicate design that puts you in the center of attention.
Pros
Sparkly design.
Keeps the hairdo in place.
Works for multiple ages.
Cons
Rhinestones are likely to fall off.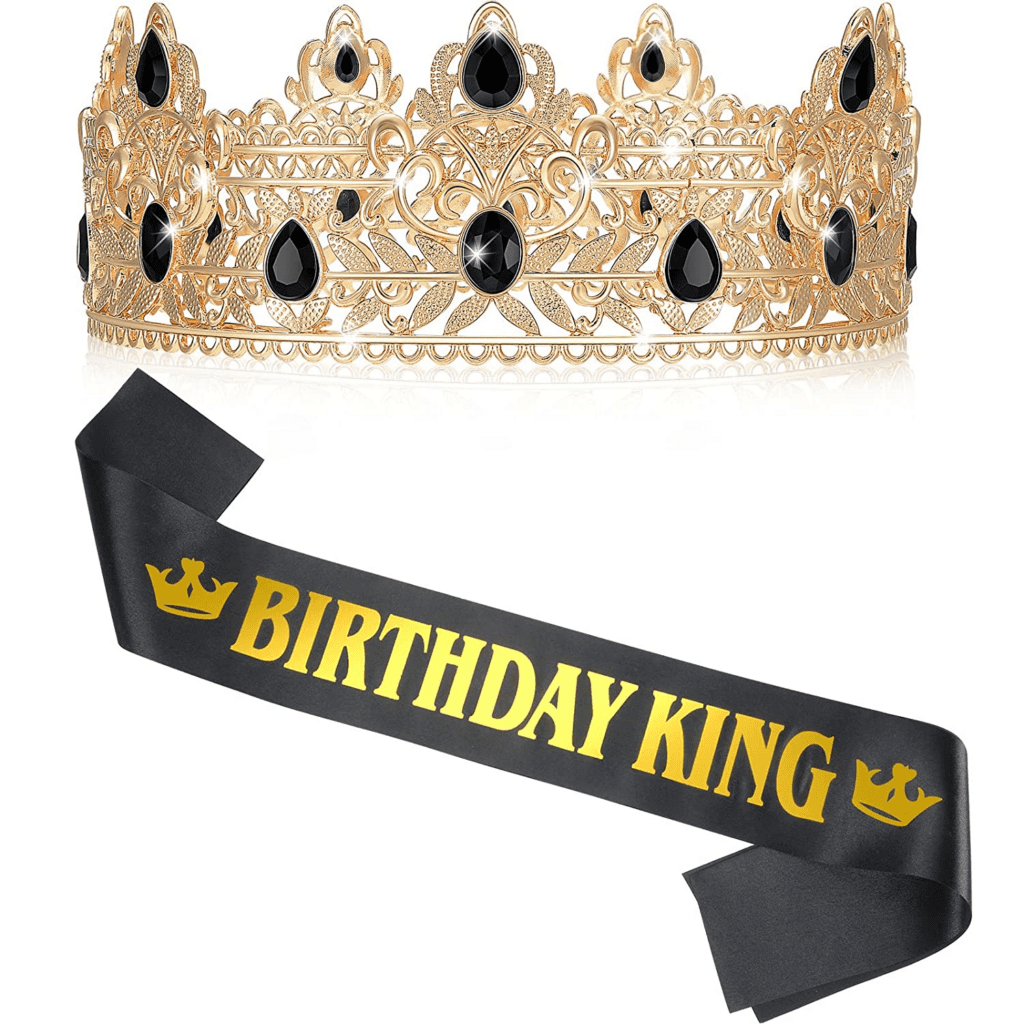 The expression "a crown fit for a king" has a new meaning. We've talked so much about crowns and tiaras for women and children. Men shouldn't have to feel neglected. Men can be as glamorous as women any time they want, and what better occasion than their birthday?
Price Range: $20 – $25
Available Colors/Finishes: 2
Materials: metal
This birthday crown included a sash with a shiny golden font that matches the finish of the crown. Since the crown measures 5.91 x 5.91 x 2.56 inches and is not adjustable, it might be too small for some and end up sliding off the top of the head.
Pros
Includes a matching sash.
Durable metal alloy.
Includes black rhinestones.
Cons
FAQs
Question: Is a Crown a Birthday Special?
Answer: Crowns can be worn in various scenarios but wearing them on your birthday is pretty standard. Other occasions that require such an accessory might be prom, a fancy ball, a costume party, or even a Halloween outfit.
Question: How do you Make a Birthday Crown?
Answer: The easiest way to make a birthday crown is by printing one on cardstock and then bending it to a round shape. Add some adjustable elastic, and you're good to go.
Question: Does Everyone Wear the Birthday Crown at a Party?
Answer: It depends on the party. The one celebrating their birthday is the one who usually wears the crown, but there are exceptions. For example, crowns and party hats are usually handed to all the guests when hosting a children's birthday party.
Final Thoughts
These are the best birthday crowns money can buy if you're ready to stand out from the crowd when celebrating your special day. Remember to choose a crown that's a good fit. But if you're looking for a versatile, realistic crown, I'd suggest going with the SWEETV Jeweled Baroque Queen Crown. Want more party ideas? Check out all our awesome guides right on the site!
Recommended Reads: