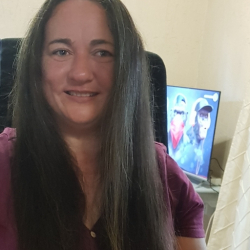 Latest posts by Caroline Lambert
(see all)
Mickey Mouse is a cornerstone theme for toddler and preschool birthday parties. The Disney classic is a theme transcending generations. I had the most inspiring fun finding the best Mickey Mouse cake ideas as a baker, avid cake eater, and party planner. The Mickey Mouse Clubhouse show rekindled the fire for little ones.
My kids are too old for Mickey Mouse parties now, but my friends often call me for party ideas, even asking me where to find the best party supplies. I haven't baked an artisan cake in a while, but I'm guessing my friend will ask me to bake one when she reads this article. I won't lie; I'm inspired and would love to see the wow.
See which Mickey Mouse cake ideas have me so excited and ready to bake again.
Top Two Winning Mickey Mouse Cake Ideas
Do you have a child under eight's party coming up soon? Are you looking for the best Mickey Mouse cake idea from a baker's perspective? I'll give you my top two ideas first to show you the best professional and home cakes. Yes, you can hire someone or bake one yourself. I'll even share some flavor and spongecake tips later.
Top Home-Decorated Mickey Mouse Cake Idea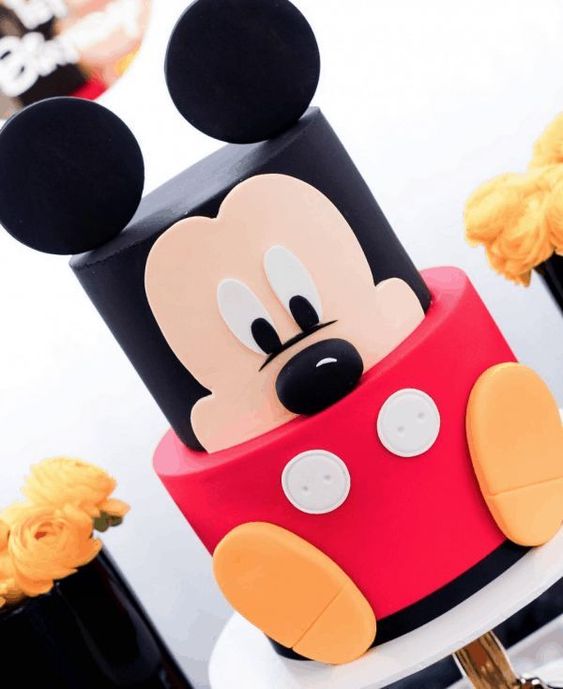 I saw many gorgeous home-decorated Mickey Mouse cakes, but the "Hello" Mickey Mouse Cake does everything I want it to do. The design is super easy, and there isn't an overcrowding effect on the tiers. The tiers are layers of Mickey Mouse, and you can use flat fondant cutouts to achieve his features.
I would love to make this Mickey Mouse cake the next time a friend asks for one. I'd use buttercream frosting with thin fondant cutouts to ensure there isn't an overwhelming flavor twist for little ones. This Mickey Mouse cake would be fantastic as a smash cake, but it's versatile enough to work for older kids, even adults.
Top Professionally-Decorated Mickey Mouse Cake Idea
My winning artisan idea is the "Celebrations Day" Mickey Mouse Cake because it's elegant with smooth edges and focused on the primary mouse. It's also a fantastic birthday cake idea for Mickey because the Disney icon welcomes friends to celebrate with him. The idea can also be home-decorated if you learn to mold Mickey.
This video tutorial will show you how to attempt a Mickey Mouse cake topper. Fondant can be tricky if you're not used to it, and it's sensitive to temperatures if your party is outside or in the middle of summer. Getting smooth edges around the cake tiers can also be challenging. However, a video tutorial can help you.
Indeed, I'll share tutorials and tips if professionally-decorated cake ideas are possible for amateur bakers. But, of course, you'll need the tools, so having a baker make the cakes is okay.
How to Pick the Best Mickey Mouse Cakes for Your Little One
Mickey Mouse is an icon for little ones, meaning I want cake ideas suitable for kids under eight. They should pop with Mickey's face or prominent features. Some ideas might include Mickey's friends, especially Minnie Mouse. The target age for Mickey Mouse is under eight because of Mickey Mouse's Clubhouse.
Additionally, I want aesthetically beautiful Mickey Mouse cake ideas because I'm an artisan baker. I want the wow factor to pop at the party. However, I realize that every mom isn't an artisan baker. Therefore, I'll include two idea categories to simplify whether you want to bake the cake or get a baker to do the work.
The home-baked cake ideas look incredible, but I'll ensure they're not too crafty and detailed. I'll include a video tutorial if there's a simple method to carve a cake topper at home. Don't worry; you're bound to blow your kid and guests away at the party.
Home-Decorated Mickey Mouse Cake Ideas
Baking a Mickey Mouse cake at home is possible, and decorating it can be tons of fun. I focused on cakes you can either decorate easily at home or get tools to follow the video tutorials I shared under each. Let's see which Mickey Mouse cake ideas stole my heart.
Can you imagine a collaboration between anime and Mickey Mouse? Well, some creative baker thought about the possibility. It's a highly unusual Mickey Mouse design, and I'm impressed. Although, I recommend this Mickey Mouse cake for older children.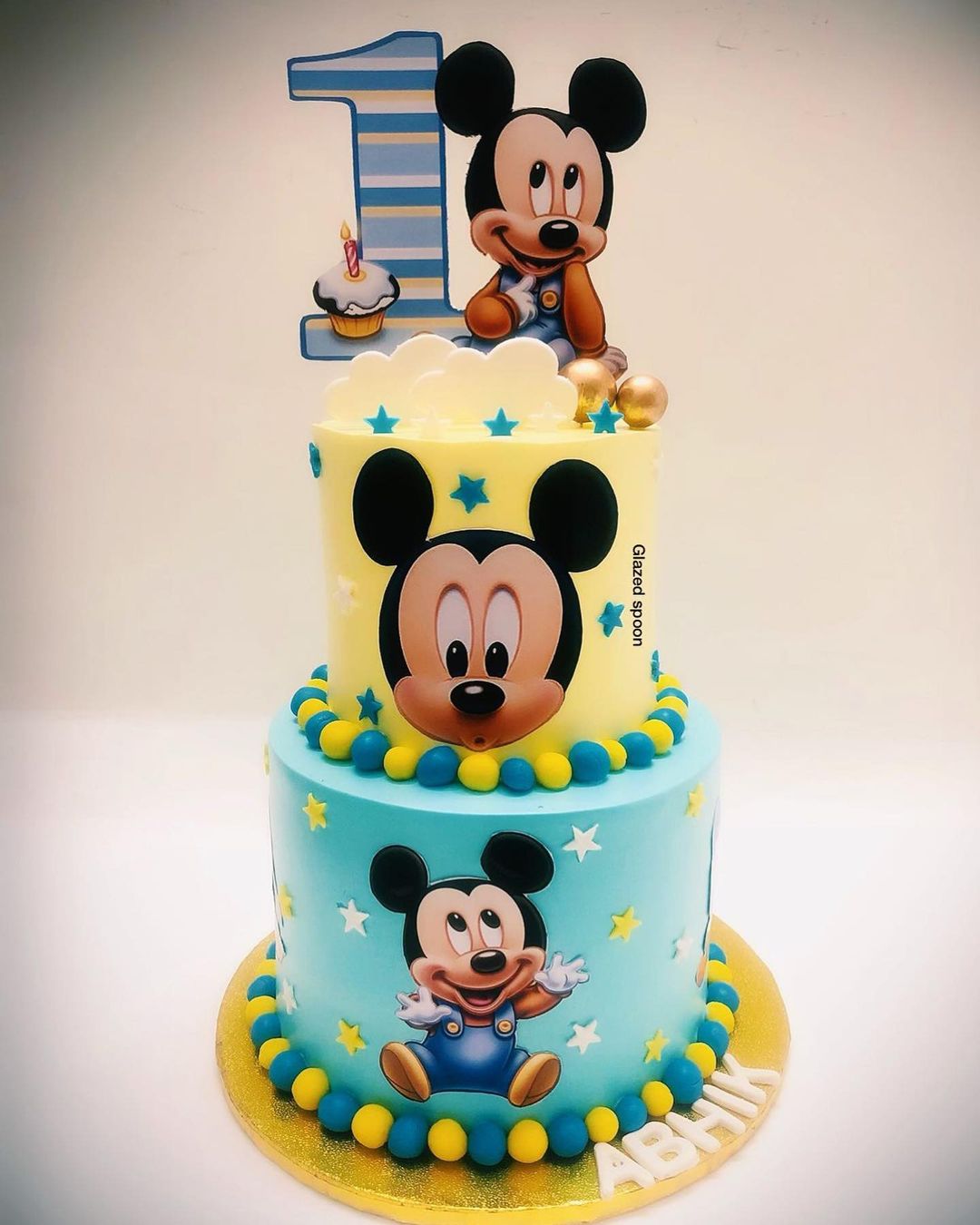 You tend not to have a lot of cake eaters at a baby's birthday party. However, some moms and dads would love to taste the delicious flavors underneath this beautiful three-tier baby Mickey Mouse cake. It's simple enough with edible wafer paper prints. 
Baby Mickey Mouse is an absolute joy for little ones, and the balloons make them think the poor baby will float away. So, they better eat the cake before that happens. I'd replace the buttercream piping with a few flat polka dots and stars you can easily cut from fondant. 
What do kids love about Mickey? For one, he has a whimsical sense of humor. So, adding a cake topper with a funny factor would emphasize the character's spirit. Additionally, I added this cake to home-decorated ideas because oddly-shaped heads are welcome. So, it doesn't matter if you can't perfect it. 
You'll find rainbow spongecake ideas later for Mickey Mouse. But first, imagine this super-easy cake idea with various shades of blue for the inside layers. It would excite little boys to find surprises inside the subtle but beautiful Mickey Mouse cake. 
You don't realize how much you can do with flat fondant cutouts on a birthday cake. Mickey Mouse is layers of flat cutouts, and the fondant cake wrap doesn't need to be perfect because the bright colors steal the spotlight. Three-tier cakes need many mouths to eat. 
You don't need layers of cake if you have one or two-year-olds enjoying the party. Making a flat Mickey Mouse cake works just as well. I call this idea the Cola Pop version of Mickey Mouse cakes because it looks like the old caps you saw on glass Cola bottles. 
Have you considered how much children also love coloring pictures? If so, you'll enjoy this cake idea because it looks like Mickey's coloring the cake wrapped with a crayon. It doesn't require much more than edible wafer paper to achieve such a beautiful cake. 
Young children don't waste cupcakes as much as cake at birthday parties. There are some fabulous Mickey Mouse cupcake ideas to consider. You might not find the right cupcake holders to achieve the texture, but you can go with smooth red pants cupcakes.
Did you know that you can find pictures of Pluto, Goofy, Donald, Minnie, and Mickey Mouse as babies to print on edible wafer paper? You won't need an overly decorated cake for this idea. Additionally, you can cut the tiers and place the babies closer to each other.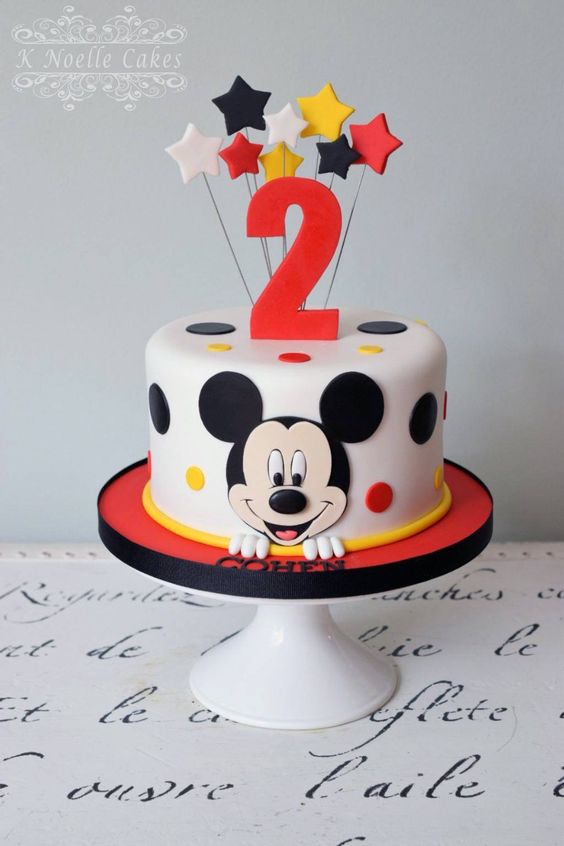 Do you know what's magical about Disney? The characters and artwork can be as simple as this cake, and fans will continue loving them. Polka dots and a flat fondant Mickey cutout make this cake ideal for home decorating. It looks brilliant and tasty. 
Do you know why I love baking for little ones? They appreciate their favorite characters on cakes, whether you have molded figures or printed edibles. So, there's nothing wrong with a simple Mickey Mouse cake design like this one, especially for first-birthday smash cakes.
Glitter and roses are undoubtedly wow factors in the cake world. They add aesthetic beauty without too much effort. So, add some edible glitter to the butter frosting, and use one of the seven techniques in this video tutorial to achieve the pretty piping wrap.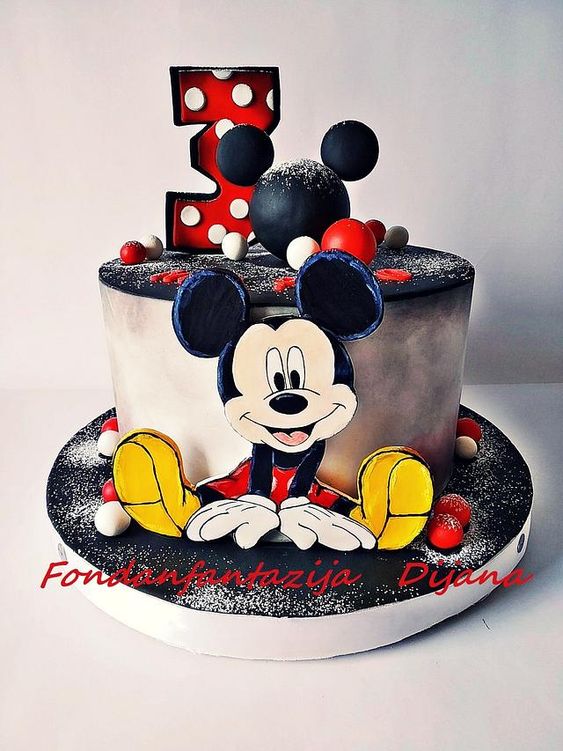 I would change the black coloring shades to blue or yellow, but this cake idea is beautiful. It doesn't need much work because you can use an edible print on wafer paper to add Mickey Mouse. The balls can be rolled fondant, which you solidify in the fridge overnight.
Numbered cakes are famous at little children's birthday parties. After all, they're not afraid to share their ages yet. These cakes are elegant and pretty and don't require rocket decoration science. I'd replace the Mickey Mouse face patches with fondant molds.
Mickey Mouse cakes with simple designs appeal better to babies and toddlers and work perfectly as smash cakes. I used to love watching children smash my creations, getting the fun colors all over their faces. Additionally, this design makes Mickey easy to recognize.
Mickey feels on top of the world when Minnie stands next to him, and maybe that idea will wow your child, making them feel like a world topper. The cake's design is easy enough to pull off at home. You can use this video tutorial for Minnie and Mickey cake toppers.
Some home-decorated Mickey Mouse cake ideas are brilliant enough to make your child's day brighter. I recommend using this Mickey Mouse idea for babies and toddlers as a smash cake. It isn't hard to make, and I can only imagine the awes and giggles.
I'd imagine that the baby Mickey Mouse would love playhouses. The molding chocolate spheres add an effect to make you think Mickey is in a playhouse or playpen. You could use this video tutorial to make the spheres or ask a professional baker to help you. 
Printable, edible paper is a sure-fire way to make any Mickey Mouse cake pop for children. I love this cake design because Mickey Mouse looks like he's hiding a secret. What will the cake reveal inside? Check my tips later to see which surprise to add to the spongecake.
I shared a few gorgeous Mickey Mouse ideas that work as smash cakes. However, smash cakes are becoming a tradition for a child's first birthday, almost allowing them to smash their way into the aging world. Of course, you don't want complicated designs for smash cakes.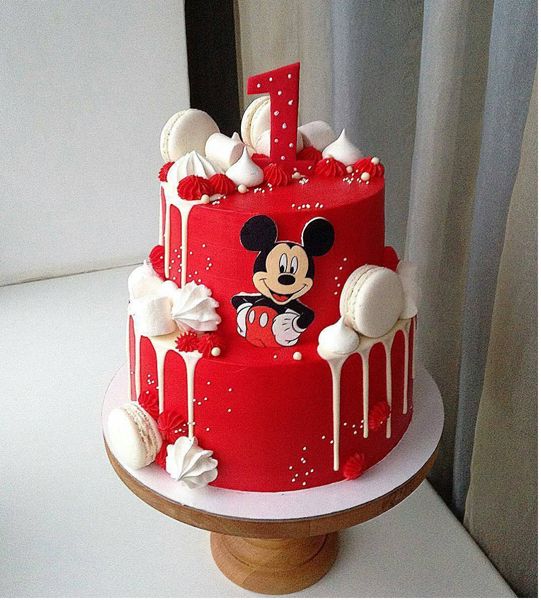 This idea is my second favorite home-decorated Mickey Mouse cake. The printouts add depth, and the snowfall effect is easy to finish with royal icing, the whitest frosting you'll find. Use this video tutorial to achieve the beauty of pure white frosting that runs smoothly.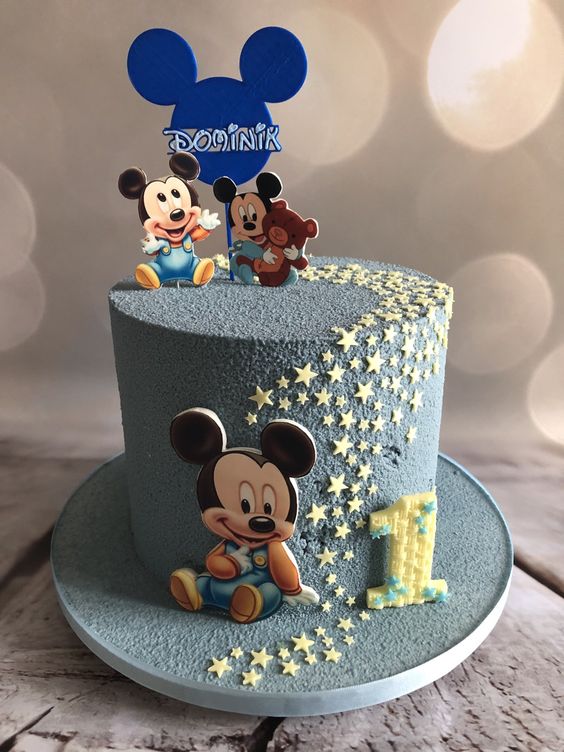 The texture on this cake is beautiful, and you can easily create it by using a texture mat against buttercream frosting. Change the texture as you wish, and add the printed, edible baby Mickey Mouse cutouts. The stars are simple fondant cutouts.  
Mickey Mouse's character has many layers, so using a tiered cake for toddlers with many friends will blow all the kids away. This cake idea also undoubtedly steps up the home-decorated challenge. But, I added the video tutorial to turn you into an artisan baker.
I used to bake many cakes, but I'm also creative and love delicate, abstract designs. This Mickey Mouse cake idea works well for children under eight and anyone who loves the Disney classic character. Additionally, it merely needs to be edible wafer paper to finish.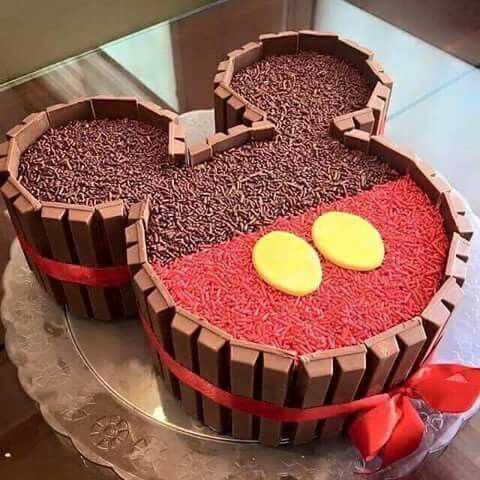 I often used this cake style when I didn't have much time. Sure, you'll need many Kit Kats and sprinkles, but it's a beautifully simple design any baker's level can achieve successfully. You'll wow birthday party guests and make them believe you worked hard.
Mickey Mouse looks fabulous on most cake designs, and the colors pop without much effort. However, I love the two-tone effect on the buttercream. It's bright and brilliant, and the Mickey Mouse cutout is edible wafer paper you can print. Of course, you can also add his friends.
Mickey Mouse has a friendly nature, and his wink is well-known to cartoon lovers. This Mickey Mouse cake is straightforward for home decorating because it has flat fondant cutouts. It impresses every little guest at your child's birthday party.
Butter frosting is a treat for kids and adults, and this Mickey Mouse cake uses gorgeous piping techniques to give it depth. You don't need the pan if you cut the right shapes. Bake one large round cake and two smaller ones to cut the shapes. Use the tutorial video to pipe it.
Professionally-Decorated Mickey Mouse Cake Ideas
I've baked countless artisan cakes for birthday parties. However, I sometimes back down from a challenge and allow experts to handle the cake. Sometimes, I don't have the best tools. But, there's inspiration whether you want professional bakers or don't have the tools. Pick your favorite one and show the baker.
The baking and cake decoration is artistic, and the depth of Mickey Mouse on this cake is something unique enough to make me love it. Edible wafer paper would work to turn this into a home-decorated cake. Still, professional bakers would have access to better printing.
Making baby Mickey Mouse cakes for little ones is a sure winner. The baby blue colors also work better for young toddlers. The cake design appears simple, but the depth is gorgeous. The fondant work and texture make the cake look like a professional job.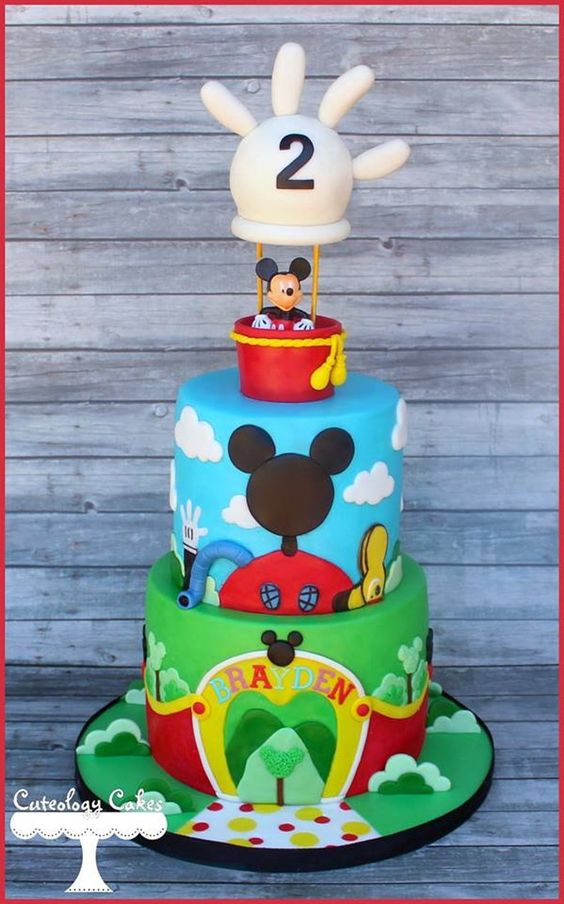 Mickey Mouse's Clubhouse cakes remain a popular trend for little ones who love the show. Next-level party planning is watching Mickey take off on an adventure with a birthday cake. However, the details require specific skills, and I recommend a professional design.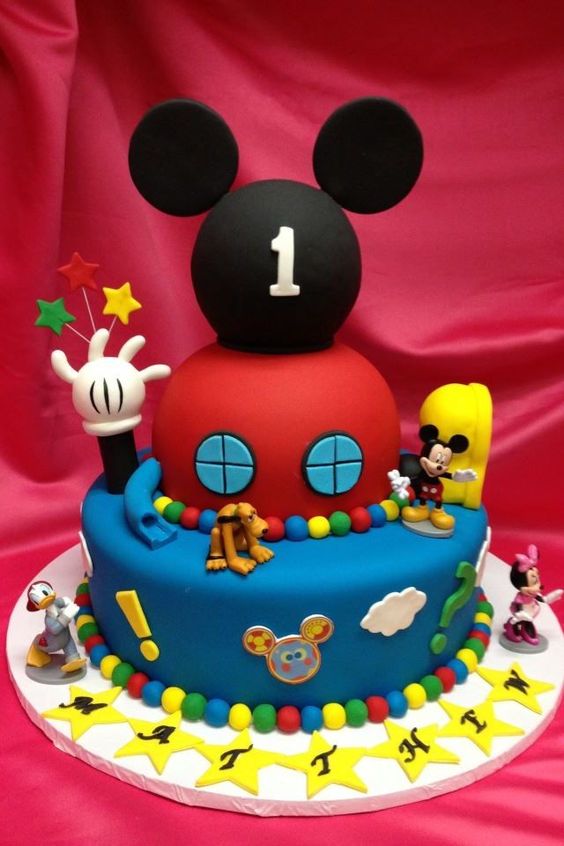 I love the quirky design of this Mickey Mouse's Clubhouse cake because who said you couldn't have an arm sticking out the side? It also includes more characters from the show and would look fantastic if they all stood on the cake. It's a challenging design for expert bakers. 
Mickey Mouse's Clubhouse is famous enough to earn its cake design. However, the levels and layers to decorate this beauty require some artisan skills. I'd take on this challenge, but home-bakers might want an expert to design this gorgeous Clubhouse cake.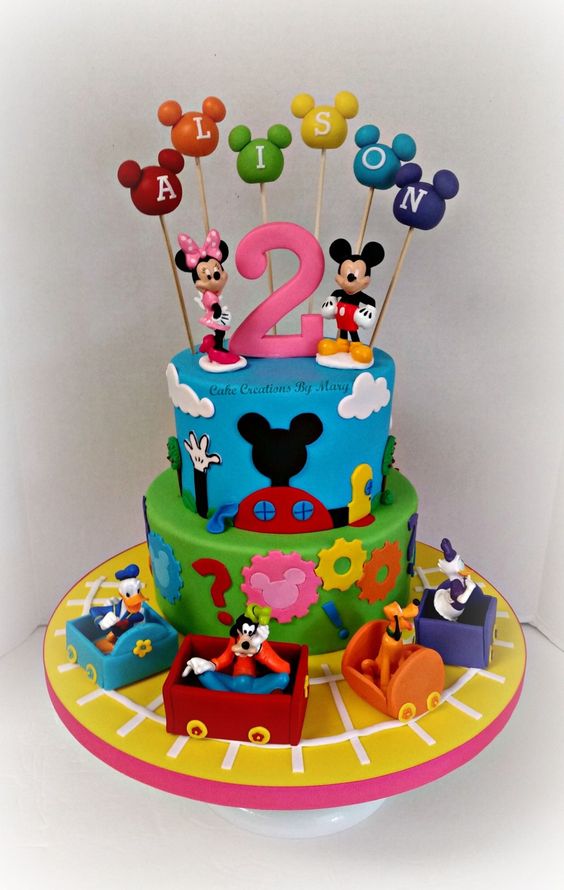 Mickey and his friends love racing around the clubhouse to fight boredom. This cake also includes Pluto, Goofy, Minnie, Mickey, Donald, and Daisy, all the best friends from the show. The details can be tricky, so this beautiful idea that requires many mouths needs an expert.  
Mickey Mouse has a calm nature and always thinks straight, which teaches little ones a lot. I suppose that's what I see in this cake idea. I put this Mickey Mouse cake in the professional category because the cake topper poses a more significant challenge than most.
Mickey fans also know and love Pluto, Donald, and Goofy. Add them to cake tiers if you have plenty of guests arriving. You'll need many mouths to tackle this Mickey and friends cake. The protruding details require professional skills, or you can use flat fondant cutouts.  
Mickey and Minnie Mouse have one of the greatest love stories, and little ones love the couple. This cake idea is aesthetically phenomenal. It has a tutorial, but I'd recommend getting a baker to perfect the details. It's one of the prettiest ideas I've seen. 
Glossy effects can be ultra-challenging on cakes at home. I recommend getting your local baker to make this gorgeous, shiny Mickey Mouse cake. You can even move your child's name to the front of Mickey's nose to give more emphasis to the glossy wrap. 
I have the exact cake idea in home-decorated options, but this cake defies gravity, making it more challenging. Admittedly, it's not the most complicated gravity-defying design. Still, it's sure to drop mouths and water tongues at a birthday party. So again, I recommend using a professional for it. 
I love how it looks like Mickey's hiding behind the cake, which is also part of him. The cake seems easy to decorate, but the sharp buttercream edges and feet can pose a challenge. The buttercream would taste fantastic, and I named it Meeska Mouska to inspire a mousse cake.
Mickey Mouse looks like he's in trouble with this cake, but it adds some humor to the design. On the other hand, the smile on Mickey's face tells another story. Maybe he's having tons of fun roped in as the cake shows. The rope and Mickey details require some skill. 
This cake is my second favorite idea for professionally-designed Mickey Mouse party cakes. It has a royal effect around the cake's wrap, and the texture is gorgeous. The bow is another challenging task, and Mickey's details look as yummy as they look beautiful.
Mickey Mouse is a celebrity that children would welcome on their cakes any day. However, add Mickey's friends to see a child's eyes burst with joy. Take this design to your local artisan baker and add Goofy, Minnie, and Donald. Replace the arbor with Mickey for birthday cakes. 
I know it's a biscuit, but there are bakers capable of making artisan cakes that look precisely like Mickey Mouse. It's another level of designing, but it's possible. Of course, it would cost a pretty dollar to order this type of design, but I assure you the work and result are worth it. 
I love seeing Mickey Mouse cakes with vacation ideas. This beauty also includes some of Mickey's closest friends. I recommend getting a professional baker for this cake, but removing some of the fondant texture and adding printouts or cutouts would also work.
Quick Favor Tips for Mickey Mouse Cakes
Young children are the target audience for Mickey Mouse cakes, and they have a different pallet to yours and mine. They need a sweet but subtle cake to wrap in a beautiful Mickey Mouse design. I experimented with many cake flavors when I baked artisan cakes, many of which were for little children.
The sponge ideas, designs, and colors don't have to meet strict criteria. I'm throwing some baker's tips your way for exciting and super tasty Mickey Mouse cakes. The taste will leave a sensory pleasure in their mouths, making them remember the party forever. Here are super delicious cake recipes for Mickey Mouse sponges:
I'd also focus on the interior colors and effects for a Mickey Mouse cake. Children who love Mickey Mouse cakes are at the age where fancy cake sponges will wow them. It allows the child to remember first looking at the cake inside when mommy slices poor Mickey's ears away.
Here are fun sponge ideas for visually-amazing Mickey Mouse spongecakes: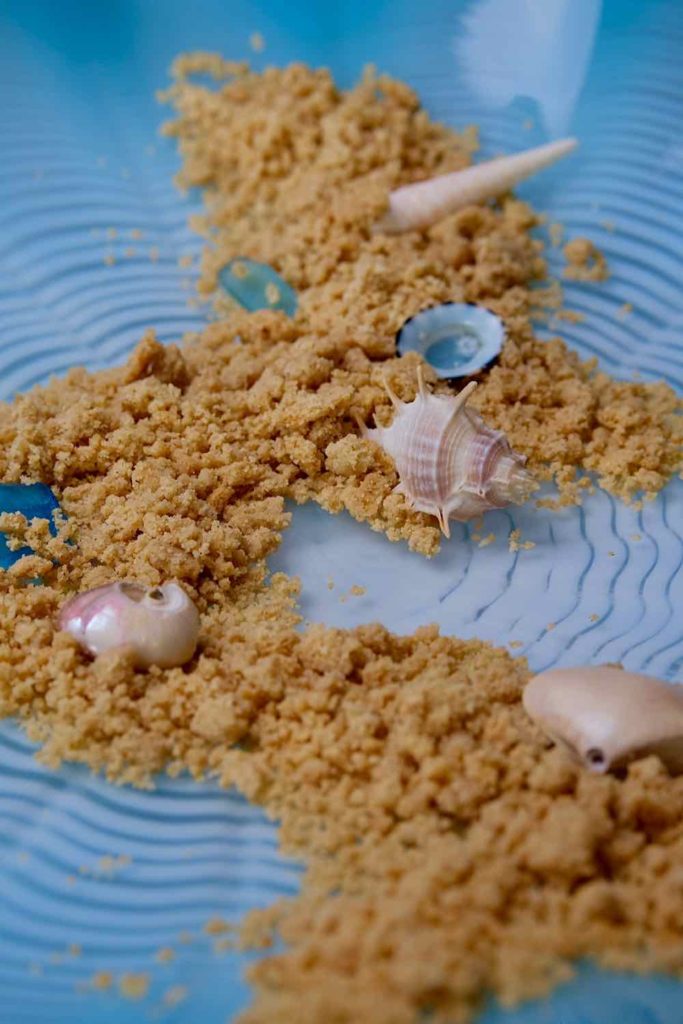 Beach sand is an exciting way to make your little one think Mickey Mouse is enjoying some time at sea. They're also fast and easy to make, and you can add crushed graham crackers for an edible sand effect. Finally, put a few chocolate buttons inside the frosting to bring Minnie Mouse's polka dots to life, so both enjoy the beach.
Mickey Mouse is famous for his red shorts, and matching the clothes to a red-tinged spongecake would be brilliant. It would light a child's eyes up as their mouths water. You can convert the recipe to make a color-matching Mickey Mouse sponge that tastes incredible and looks like a hot mess, which young children love.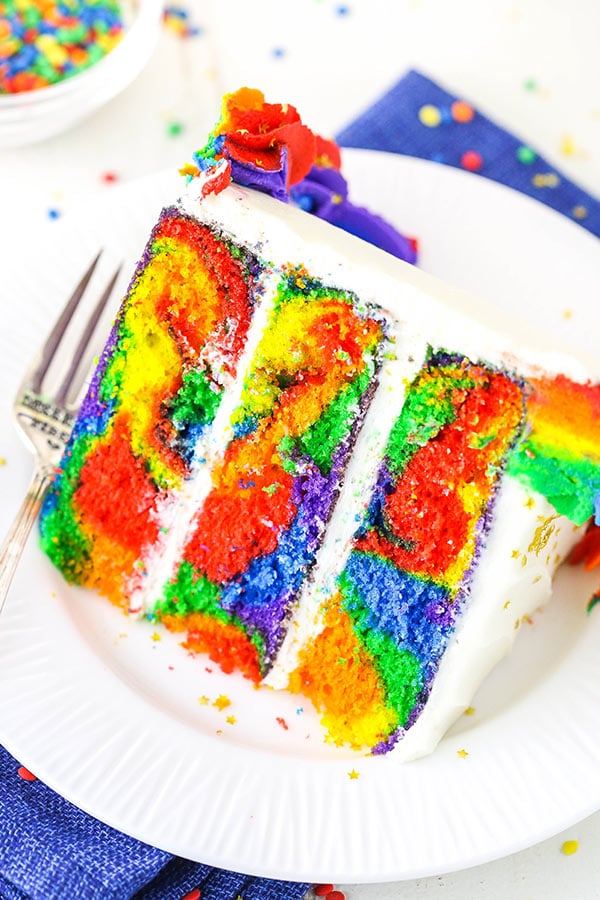 Toddlers can be pretty dramatic, and I've seen them become distraught when I want to cut their Mickey Mouse cakes open. Adding that wow factor to the spongecake would calm their tempers once you get through the first slice. Bright, rainbow-colored swirl cakes are a fantastic idea for Mickey Mouse sponges.
Suppose you think a rainbow spongecake will steal the spotlight from the Mickey Mouse design. In that case, turn things upside down by adding rainbow-colored butter frosting to the inside with plain vanilla or chocolate sponge. The colors still bring "wowness" to children without taking away from the Mickey Mouse cake.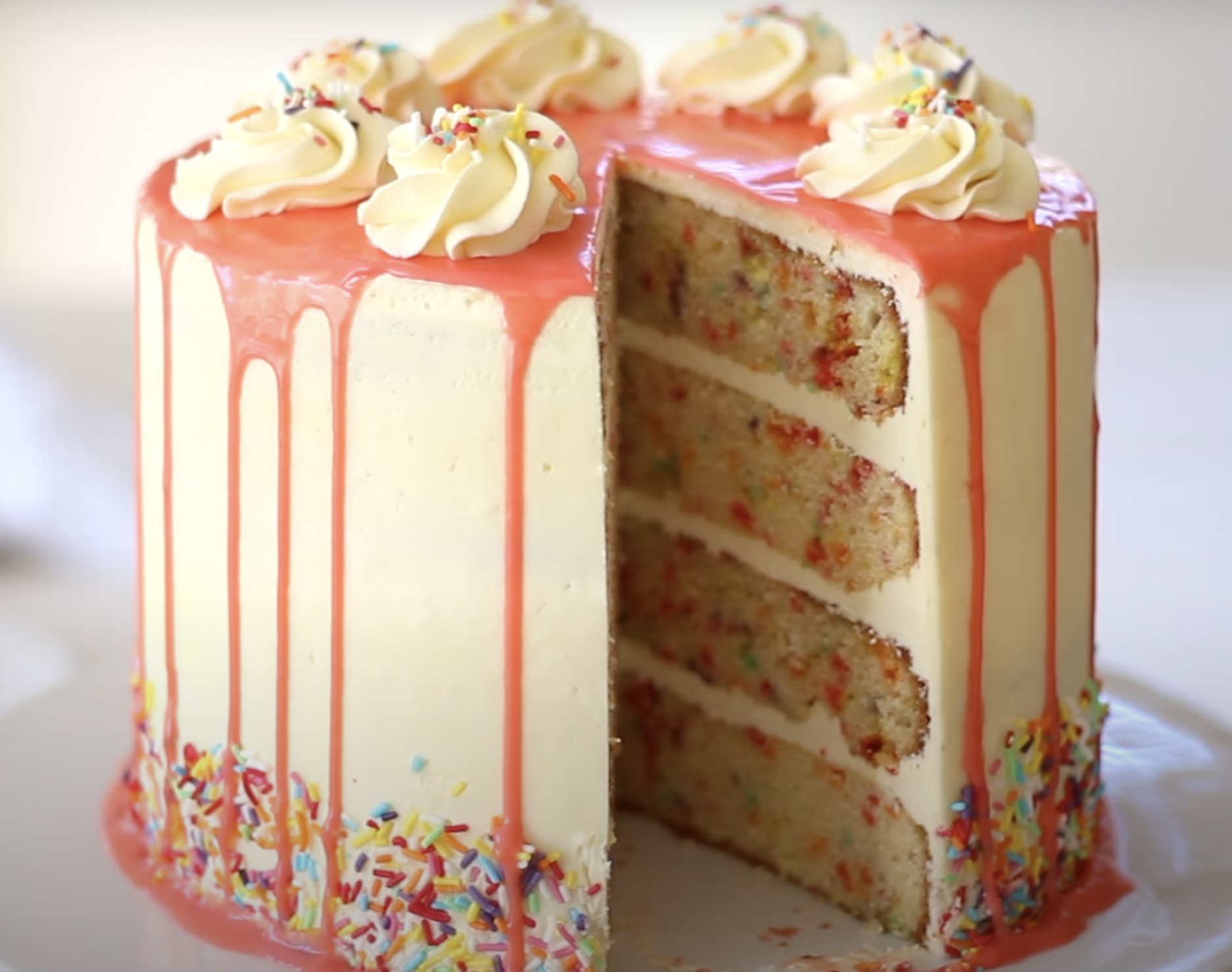 Adding a few Funfetti sprinkles to the Mickey Mouse spongecake can brighten a child's smile once they slice through their much-loved Disney mouse. You don't even need to change the cake recipe you're using. Simply add a few spoons of sprinkles into the dough and watch your child love the Mickey Mouse interior.
Top FAQs
Question: Which Mickey Mouse Cake Ideas Work for 1-Year-Olds?
Answer: Mickey Mouse is a spot-on character for first birthday cakes. Additionally, some exciting smash cake ideas get your little one into the party mood. The "Hello" Mickey Mouse Cake Idea works for parties with many guests and cake lovers. "Baby" Mickey Mouse Cakes are another smash hit, pun intended.
Question: Which Mickey Mouse Cake Ideas Appeal to Boys?
Answer: Almost every Mickey Mouse cake will appeal to boys unless there's a lot of pink or polka dots, or Minnie Mouse is the main focus. However, blue background works well for boys, and you don't need a baby Mickey Mouse for a blue background. The "Blue Ventures" Mickey Mouse Cake works well for boys' birthdays.
Mickey Mouse Cake Ideas: Conclusion
Mickey Mouse is an incredible cake idea for kids under eight. My final advice is also to pick one to suit the size of the party and cake lovers. Then, determine whether you want to bake it yourself or have a local baker take the challenge. Finally, I shared 30 home-decorated Mickey Mouse cake ideas, giving you many options.
Suppose you want to create a Mickey Mouse cake yourself. Consider my tips for adding flavors that work for little children in that case. Remember that you can also spice things up with pretty spongecakes. You have everything you need now. So, get baking or ordering because Mickey Mouse is a classic.
For more pretty, tasty cake ideas: